Player Stock Ticker
2017 Fantasy Football Running Back Rankings: Cheat Sheet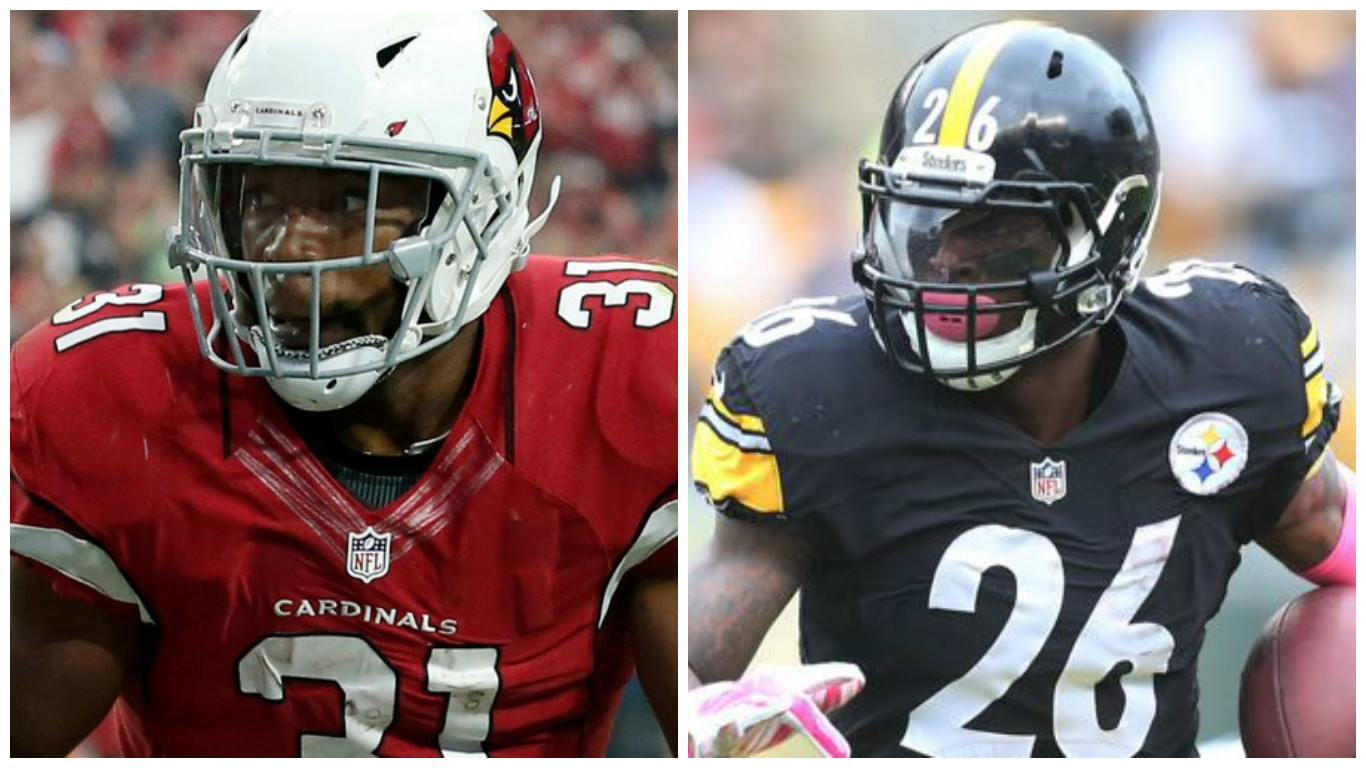 If 2015 was the Dark Ages for fantasy running backs, then 2016 was a Renaissance of sorts. Just check out the following picture:
The five players most likely to bring you a fantasy title? All running backs. The Fantasy Gods must have heard our pathetic pleas and prayers, blessing us with the second coming of three down workhorses. Praise be to their mercy!
While some may consider January "way too early" for 2017 fantasy football rankings, we know it's not soon enough.  Of course, with the coaching carousel still spinning + free agency / draft dust far from settled, plenty of fantasy values will change between now and the 2017 kickoff. Still, creating an early "stream of gut" ranking list BEFORE the "advice" market floods with nonsense is a crucial exercise to capture your own, independent thoughts and feelings on players.
Conveniently, running backs are where we've begun the process given their aforementioned and unquestionable importance.  All week, I've been releasing different tiers of backs (RB1s, RB2s, and Flex / Bench Plays) with some gut-driven analysis on each runner.  Be sure to check out each grouping for more in-depth thoughts on each guy.
And because I'm so good to my Wolf Pack, I've taken out the text and organized the rankings into a simpler, easier to follow "cheat sheet" below; they assume 1/2 PPR scoring because this has become the most popular scoring system as a happy medium between standard and full PPR.  Take a look at the ebbs and flows of the position, and sound off in the comments about anything that excites or enrages you:
2017 Running Back Rankings:
Below are the true horses you'll be able rely on for sturdy weekly production in your top running back spot. After a ridiculously barren 2015 RB pool, 2016 marked a running back renaissance of sorts. Numerous young, exciting talents ascended into lead horse roles, while some older busts were revived from the dead.  Ultimately, this has left us with a deeper RB1 pool to chose from, although the drop-off after these nine is fairly steep
Tier One – The Elite 
Three down workhorses in explosive offenses. 
1. David Johnson (ARI)
2. Le'Veon Bell (PIT)
Tier 1.5
3. Ezekiel Elliott (DAL)
Tier Two – Locked in RB1s
4. LeSean McCoy (BUF) 
5. DeMarco Murray (TEN)
6. Melvin Gordon (LAC) – 1/29 Stock Up (Previously: RB7)
7. Devonta Freeman (ATL)
Tier 2.5 
8. Jay Ajayi (MIA)
9. Jordan Howard (CHI)
Unlike the previous nine backs, who are general locks for weekly production, the following guys come with a bit more risk or uncertainty, whether in health or role. Consequently, these ball-carriers should be considered #2 options instead of true anchors, despite plenty of RB1 ceilings.
Note – Some of the below are actually situations (i.e. Tampa Bay, Green Bay, and Baltimore) and not actual players, as the backfield is highly unsettled; yet, the surrounding talent and/or coaching scheme makes these backfield opportunities potential goldmines, and they are listed to keep on your mind.
Tier Three –  High-end RB2s with RB1 upside
10. Carlos Hyde (SF) 1/29 Stock Up (Previously 16)
11. Latavius Murray (or lead Oakland back)
12. Dion Lewis (NE)
13. Lamar Miller (HOU)
14. Mark Ingram (NO) 
15. Todd Gurley (LAR)
Tier 3.5
16. Thomas Rawls (SEA)
17. CJ Anderson (DEN) 
Tier Four – Less clear, still attractive RB2s
The following situations are highly unsettled, but carry significant (re: RB1) upside if the right talent fills the gap (we'll do a whole article on Value Holes soon enough) OR if workloads shake out appropriately. 
18. Tampa Bay RB, Doug Martin?
19. Kansas City RB, Spencer Ware? Jamaal Charles? 
20. Tevin Coleman (ATL)
21. Bilal Powell (NYJ)
22. Ameer Abdullah and 23. Theo Riddick (DET)
24. Robert Kelley (WAS)
25. Ravens RB, Kenneth Dixon?
Tier Five – Flex Plays
The following RBs don't make ideal starters, but the volume or individual talent should be enough for useful flex production throughout the season.
26. Adrian Peterson (MIN)
27. Isaiah Crowell (CLE)
28. C.J. Prosise (SEA)
29. LeGarrette Blount (NE)
30. Frank Gore (IND)
31. Danny Woodhead (LAC)
Tier Six – Ideally not starters…
I'll likely own at least three guys from the above tier, making this group mainly irrelevant (I'll be filling out my QBs and TEs at this stage).
32. Paul Perkins or NYG Running Back
33. Chris Ivory (JAC)
34. Eddie Lacy (GB)
35. Jeremy Hill (CIN)
This wraps up our first stab at 2017 Fantasy Football Running Back rankings. Where were we spot on? Where are we insane? Sound off below!