Here at Roto Street Journal, we fancy ourselves as fantasy addicts. Fantasy football has evolved into something much more than your standard league draft. With the opportunity to enter new lineups every week through Daily Fantasy Sports, the RSJ will be giving you the best plays for your lineups, in order to win you some cash. From the high-priced superstars, to the penny stock sleepers, we have you covered to piece together the optimal lineup week by week.
Notes: Standard DraftKings salaries are used when creating these lineups
Stars (***) represent our top picks of the week
Quarterbacks
Top Shelf

***Aaron Rodgers ($7,700)*** – We saw how good Rodgers can be last week, now he's playing in a must win game to get the Packers into the playoffs. The Lions are about to get Cecil'd.
Matt Ryan ($7,400) – The Falcons are playing for a bye at home, so Ryan is a good bet to have another solid game yet again. The leaky Saints defense is a plus matchup.

Retail Price

Russell Wilson ($6,800) – Wilson exploded last week, and Seattle is playing for a bye if the Falcons lose. The Seahawks take on the 49ers who have one of the league's worst defenses so there will be plenty of points here.
Matthew Stafford ($6,000) – Similar to Rodgers, Stafford is playing for his playoff life against the rival Packers. The Packers defense hasn't been very good, so the shootout potential here is high.

Bang For Your Buck

Blake Bortles ($5,600) – Bortles looked like the QB we all expected this year in his first week post Gus Bradley. Versus the Colts, he should finish the year off nicely.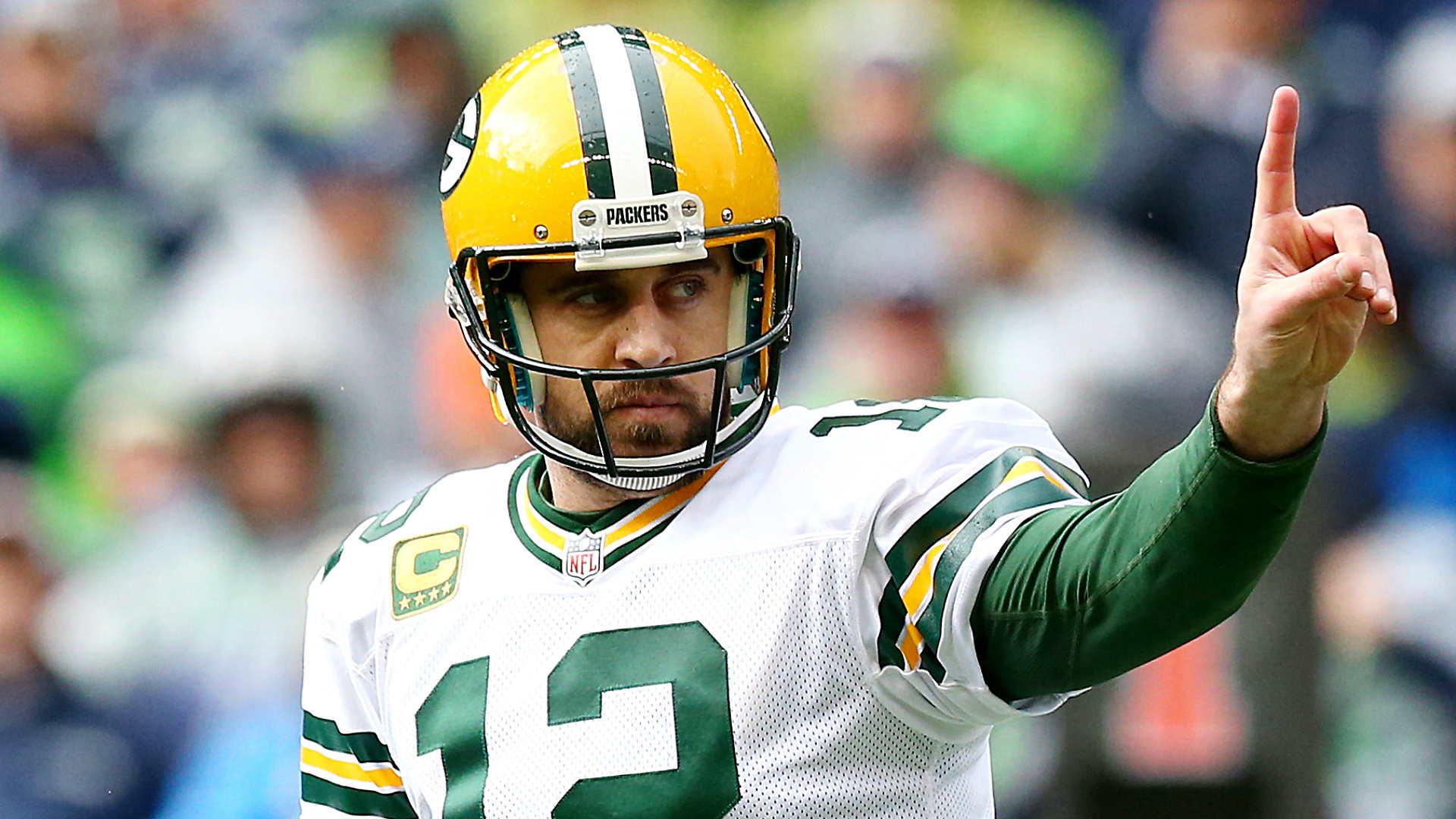 Running Backs
Top Shelf

David Johnson ($9,800) – Johnson is looking to have 100 yards from scrimmage in every game this season. He's been a consistent force this year, and with his team out of the playoffs he's unlikely to be sat
Devonta Freeman ($7,000) – Freeman has been heavily used in the offense, and went off in his last game against the Saints. His usage won't be slowing down this week.

Retail Price

Thomas Rawls ($6,800) – If Rawls returns healthy against the league worst 49ers run defense, then big things are in store for this RB
Bilal Powell ($6,500) – Powell should benefit from a game that's not a blowout, allowing him to be used as the feature back. The Jets should move the ball better with Fitzpatrick
***LeGarrette Blount ($5,700)*** – The Patriots are still playing to win in order to lock up home field. With the possibility of resting Brady later in the game, Blount should see plenty of carries, especially at the goal line.
Mark Ingram ($5,600) – Ingram had a great game last week, and facing the Falcons defense shouldn't slow him down.
Tevin Coleman ($5,100) – Coleman offers the same high ceiling as Freeman but at a much cheaper price. With lots of expected scoring, Coleman is a great bet for some points.

Bang For Your Buck

Frank Gore ($4,700) – Gore continues to get a good number of carries in the offense. The Jaguars have a good pass defense, so the ground could be open for big potential this week.
Mike Gillislee ($4,500) – It seems likely that the Bills will rest McCoy, meaning Gillislee could be getting a handful of carries. He's been very productive when used, so a full workload could be juicy.
Isaiah Crowell ($4,400) – Crowell was great last week and is the beneficiary of game flow when Cleveland can establish their tempo. This is a meaningless game for the Steelers, so Crowell could find more carries this week.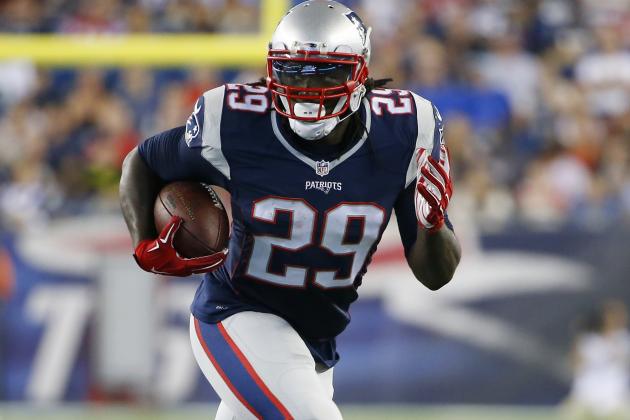 Wide Receivers
Top Shelf

Julio Jones ($8,400) – Jones returned last week and now gets a finale with the luscious Saints defense.
***Jordy Nelson ($8,100)*** – Nelson has been a man possessed and benefits from playing the Lions at home without top corner Darius Slay. He's bound to go off again, and I need this Rodgers/Nelson connection like I need air to breathe.
Mike Evans ($8,000) – Evans physically dominated last game against the Saints, and now should have no problem bullying the bad Panthers defense.
Doug Baldwin ($7,200) – When Wilson gets going, the Seahawks offense hums. He exploded last game, and a bad 49ers defense shouldn't pose any problem.

Retail Price

Michael Thomas ($6,700) – Thomas has established himself as a top Saints receiver, and should have a very nice game against Atlanta.
Golden Tate ($6,600) – Stafford is going to have to throw the ball a bunch in this huge game. Who better to have than his #1 guy Tate.
Tyrell Williams ($5,700) – Tyrell the Gazelle got back in the end zone last week and looks healthy again to be the Chargers #1 guy. San Diego has the chance to hurt division rival Kansas City, so there's incentive to have a good game.
Adam Thielen ($5,600) – Thielen has taken over as the Vikings top receiving threat and has great chemistry with Bradford. He'll look to end the year on a high note.
Allen Robinson ($5,500) – What a difference a coach makes. Robinson looked like his 2015 version last week with a high target number. The Jaguars will want to end the season with promise, so Robinson should be used a lot again.
Pierre Garcon ($5,000) – Garcon has been the quiet and reliable option of the Redskins offense. He's cheaper than Jackson, but has been producing consistently.

Bang For Your Buck

JJ Nelson ($4,600) – Nelson has caught a touchdown in four straight games and has really evolved as a deep threat in the offense. Against the Rams, Nelson has a good chance for another deep ball in the end zone.
Tight Ends
Top Plays

Travis Kelce ($5,000) – Zeus is on fire, and it's very hard to pass up on his dominance right now. He's the best weapon in the Chiefs offense

Bargain Plays

Eric Ebron ($3,600) – Ebron got back to his top form with double digit targets and a handful of yards. He'll be a big target again versus the Packers
Charles Clay ($3,500) – Clay has been a man possessed the last two weeks with two touchdowns in each game. With EJ Manuel at QB, Clay could be a great safety valve.
***Jesse James ($3,000)*** – Ladarius Green is likely done for the year, so James comes into a juicy spot against the Browns. Big Ben might play a few drives, but with Brown and Bell likely to be limited, James could be the guy that gets it going in the offense.
Defenses
Top Plays

***Denver Broncos ($3,900)*** – Denver at home with Matt McGloin starting for the Raiders. Sure

Bargain Plays

Houston Texans ($3,500) – Similar to Denver, the Texans already boast a good defense and get to face backup Matt Cassell.
Arizona Cardinals ($3,000) – We've seen how bad the Rams offense can be, so the chance for a pick six is very real here.