Player Stock Ticker
Week 14 Fantasy Football Thoughts and the Best of the Internet
Happy Monday, fantasy football fans. Every Monday this will be the place to be for the most comprehensive wrap-up of the week's most enticing fantasy football headlines. We'll also fill you in with the things we know we saw. Be sure to follow us on Twitter and subscribe to the Fantasy Stock Report podcast on iTunes!
Headlines
Le'Veon Bell
If you are a Le'Veon Bell owner, congratulations on making it to the semifinals. If you played against Le'Veon Bell, I send you my condolences.
Steelers RB Le'Veon Bell had 298 total yards on Sunday. The Bills: 275. He's the first player all year to outgain an opponent.

— Marc Sessler (@MarcSesslerNFL) December 12, 2016
As mentioned in our Week 14 Winners and Losers piece, the Steelers' running back did it all on Sunday in snowy Buffalo. All Bell did was break the record for most yards from scrimmage from a Pittsburgh Steeler player, rack up the most total yardage by an individual player against the Buffalo Bills and put up a season-best 51.80 fantasy points — all coming during the first week of the fantasy playoffs, no less!
After getting popped again for weed in the offseason and sitting out the first three games of the season, Bell already ranks third in the NFL — behind only David Johnson and Ezekiel Elliott — in total yards per scrimmage with 1616 yards and is only two receptions behind Johnson (67) for the most receptions by a running back in the NFL.
With a loaded running back draft class entering the league, along with Bell's impending free agency, the Steelers have a legitimate decision to make this offseaosn. Do they pay big bucks for a running back who's one bong hit away from a major suspension — and who has injury issues — or do they let him walk and build the position back up through the draft? Bell is a top five overall talent in the league, but he also has a bunch of question marks surrounding him.
Either way, what a performance by Le'Veon Bell.
Melvin Gordon
Melvin Gordon entered Week 14 as the biggest fantasy surprise of the season. After not finding the end zone once during his rookie campaign, he ranked 3rd amongst running backs in fantasy points per game with 16.6 FPPG.
Then, this happened:
Chargers RB Melvin Gordon is being carted off the field in Carolina. pic.twitter.com/p42kw4mPpU

— NFLonCBS (@NFLonCBS) December 11, 2016
Gordon was later diagnosed with a hip injury and with only a few weeks left, his season is most likely over. It's unfortunate to lose a player of his caliber at this time of the season, but it's also a time to look back at his accomplishments. You most likely grabbed Gordon — who we thought was due for a major bounceback before the season — around the fifth or sixth round (Yahoo ADP of 82.6), and he gave you a RB1 type season.
Gordon will be invited to the first annual Roto Street Awards Show, where he will be up for best bounceback performance.
The Quarterbacks Sucked
If you were watching RedZone yesterday, you noticed the absolutely HORRIFIC performances by a handful of quarterbacks. Every time Scott Hanson flipped to a game, it was to show a strip sack, an interception or some bonehead decision by a signal caller. Sure, the weather was shitty in almost every game, but it was fucking inexcusable. After a few solid weeks of NFL action where the play was trending up, it catapulted down big-time due to the ineptitude of the quarterback play.
The Truth did his best to highlight this catastrophe:
Dak Prescott 17/37 for 165 yards, 1 TD, 2 INT
Jared Goff 24/41 for 235 yards, 0 TD, 2 INT
Drew Brees 25/41 for 257 yards, 0 TD, 3 INT
Derek Carr 17/41 for 117 yards, 0 TD, 0 INT
Russell Wilson 22/39 for 240 yards, 1 TD, 5 INT
Jameis Winston 16/26 for 184 yards, 0 TD, 0 INT
Ben Roethlisberger 17/31 for 220 yards, 0 TD, 3 INT
Brock Osweiler 14/24 for 147 yards, 0 TD, 1 INT
Marcus Mariota 6/20 for 88 yards, 0 TD, 0 INT
BRYCE PETTY WAS THE 13TH RANKED FANTASY QUARTERBACK YESTERDAY WITH 13.18 POINTS!!! LET THAT SINK IN!
Dak
Fire up the hot take sirens!
Tony Romo needs to be starting for the Dallas Cowboys from Week 15 on. I think I have a pretty decent football brain (not to brag) and I happen to be a big-time Dak guy (had to always bet on Mississippi State when Dak was under center), but Tony Romo is the better quarterback right now and the Cowboys have a better shot in the playoffs with Romo at quarterback.
Would the Cowboys have the same record with Romo at quarterback? Yes.
Would defenses respect the Cowboys' offense more with Romo behind center than Dak? Yes.
Would Ezekiel Elliott benefit from opposing defenses respecting the pass more with Romo at quaterback? Yes.
Do Dez and Dak have as good of a connection as Romo and Dez? No.
Are Jason Witten and Dak on the same page? No.
I like Dak and I respect the shit out of what he has done so far, but Romo is the better option in 2016 and the Cowboys have a more potent offense with Tony Romo under center for the remainder of the season.
Facts are facts, don't @ me.
Devontae Booker
When CJ Anderson went down with a season-ending injury, most jumped for joy when they had Devontae Booker stashed away. Denver is a run first team and Gary Kubiak's system has always been extremely running back friendly. Booker came out of college with supreme athleticism, mixed with a one-cut attribute that was person for Kubiak's scheme.
All he has done is been a huge bust. He was on the verge of losing his job to a thing called Kapri Bibbs and then Kubiak was forced to sign his former running back Justin Forsett — who's about a minute from being out of the league. That should have given Booker a kick in the ass, right? Wrong.
Kubiak dialed up 52 (!) passes to only 9 (!) rushes against the Titans' defense. Booker finished with three carries for ONE yard, while Forsett led the team with six carries for 17 yards. Absolutely pathetic.
Best of the Internet
When you have to coach a football game but you'd rather be finding treasure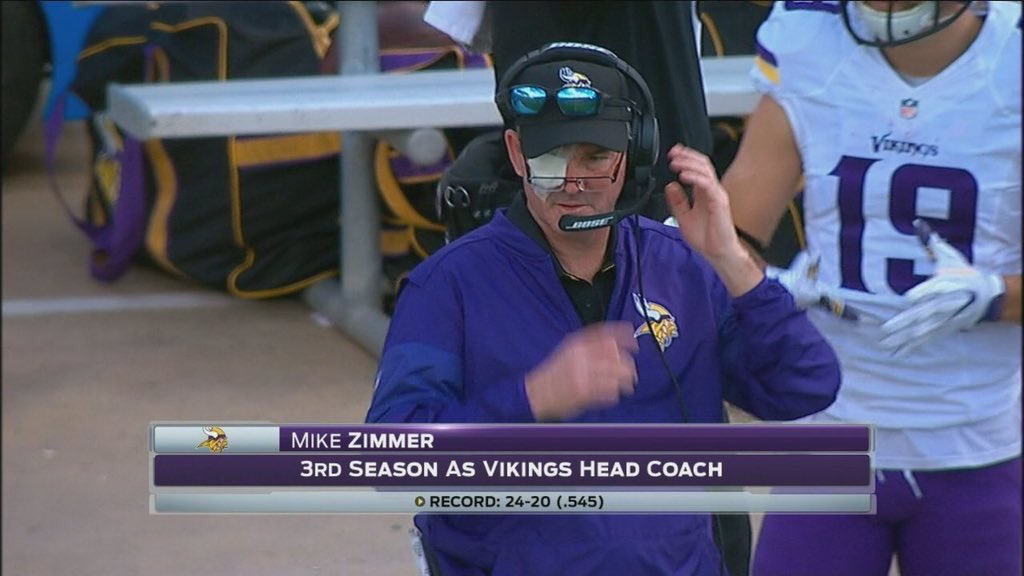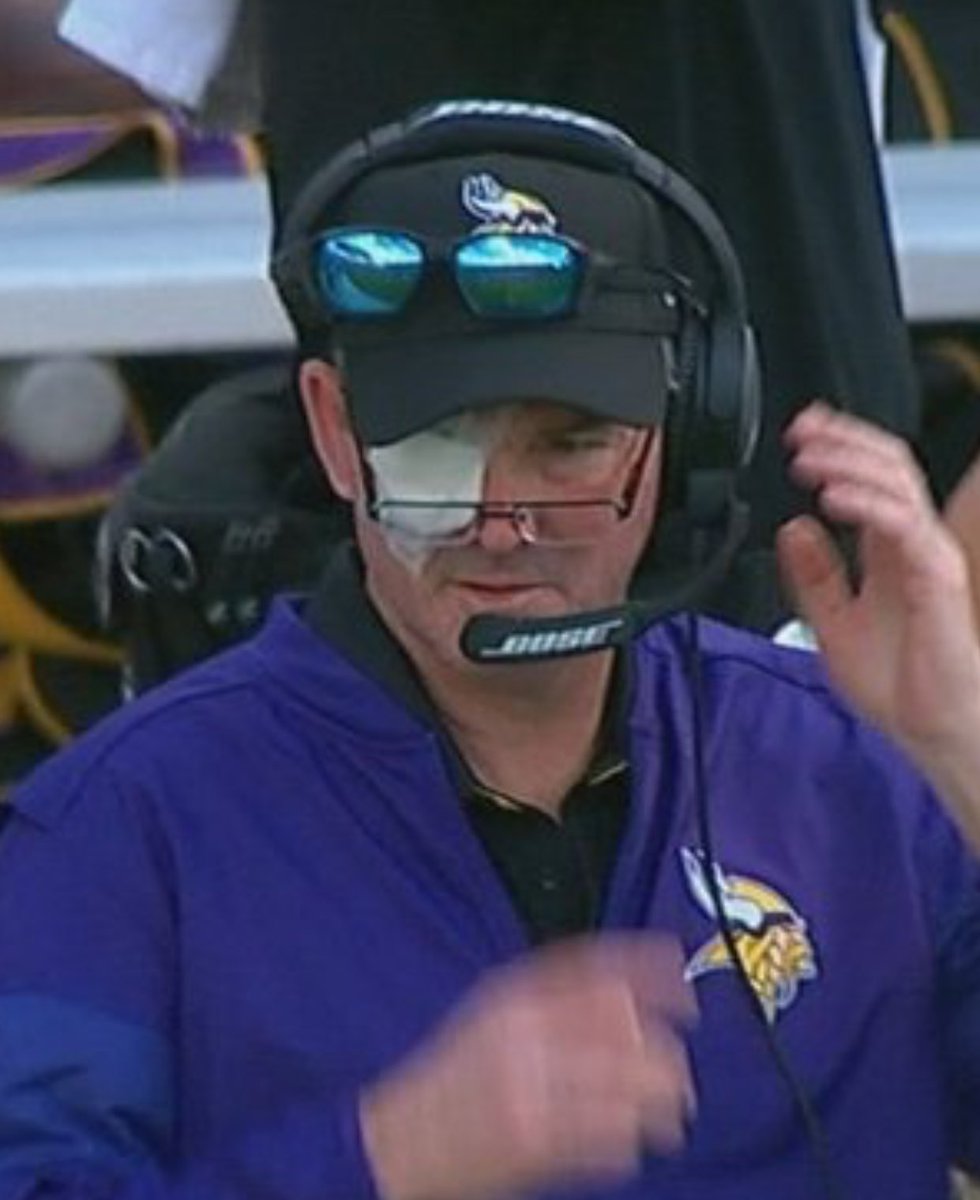 Pacman Jones thinks Terrelle Pryor is trash, imo.
Ever wondered what Pacman Jones thinks of Terrelle Pryor? Now you know! pic.twitter.com/Uj4c0JXsEq

— Barstool Sports (@barstooltweetss) December 11, 2016
Aqib Talib made his thoughts clear re: Harry Douglas' dirty, dirty cut block on Chris Harris Jr.
You take a cheap shot against the Broncos and Aqib Talib will throw hands immediately pic.twitter.com/H7droz1Mf3

— Barstool Sports (@barstooltweetss) December 11, 2016
Talib the ??? pic.twitter.com/VBAydvyaKg

— Barstool Sports (@barstooltweetss) December 11, 2016
Ryan Tannehill with the absolute worst pass attempt of the year
The Browns franchise summed up in one .gif
browns pic.twitter.com/bPxhRqk5Hc

— Deadspin (@Deadspin) December 11, 2016
RGIII BACK
Big Philip Rivers guy, but he does some weird shit
Lamar Jackson should probably find a new role model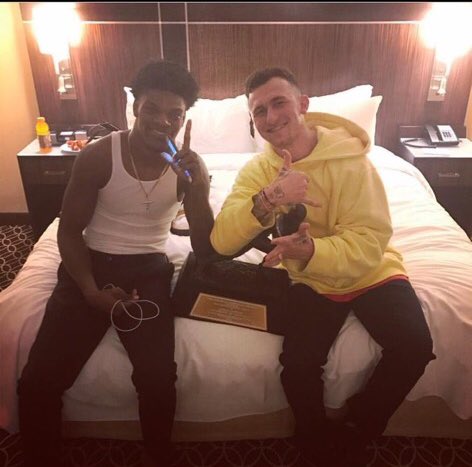 Bills Mafia is ready for Christmas
Happy Holidays from Bills Mafia pic.twitter.com/yBFuItfaIo

— Barstool Sports (@barstoolsports) December 11, 2016
Big Ben using deflated footballs >>> Big Ben using inflated footballs
Big Ben just doesn't seem himself today. Wonder what has changed. ??? https://t.co/hjofQCypZI

— Michael Hurley (@michaelFhurley) December 11, 2016
We'll close out Week 14 with this hilarious compilation of NFL mascots owning children in football
Here's a compilation of mascots destroying kids in football pic.twitter.com/CTCoa9cFiN

— Pikachu (@papichuIo) December 10, 2016