The Roto Street Journal is bringing you a special event here on Thanksgiving. With three games being played on Thursday, this sets up a nice small tournament you can play while eating all the turkey you can and watching football from your couch. The matchups will be: Vikings-Lions, Redskins-Cowboys, and Steelers-Colts
Quarterback

Kirk Cousins ($5,900) – Cousins will be taking on the NFL's best Cowboys after shredding the Packers last Sunday night. The Redskins offense and Cousins in particular have been red hot, and with this matchup having the highest over/under total, I would expect a lot of offense here.
Running Backs

Le'Veon Bell ($9,000) – With Big Ben's struggles on the road this season, we know that Bell has been the consistent rock in the Steelers offense. The Colts run defense is well documented as being pretty bad, so Bell should find himself in another big production day
Ezekiel Elliott ($8,500) – I want to spend up on these running backs because they are as reliable as it gets. On a day centered around eating, Zeke should be feasting all game long in his Turkey day debut. The Redskins don't have the playmakers capable of slowing down this monster. Eat Zeke, eat.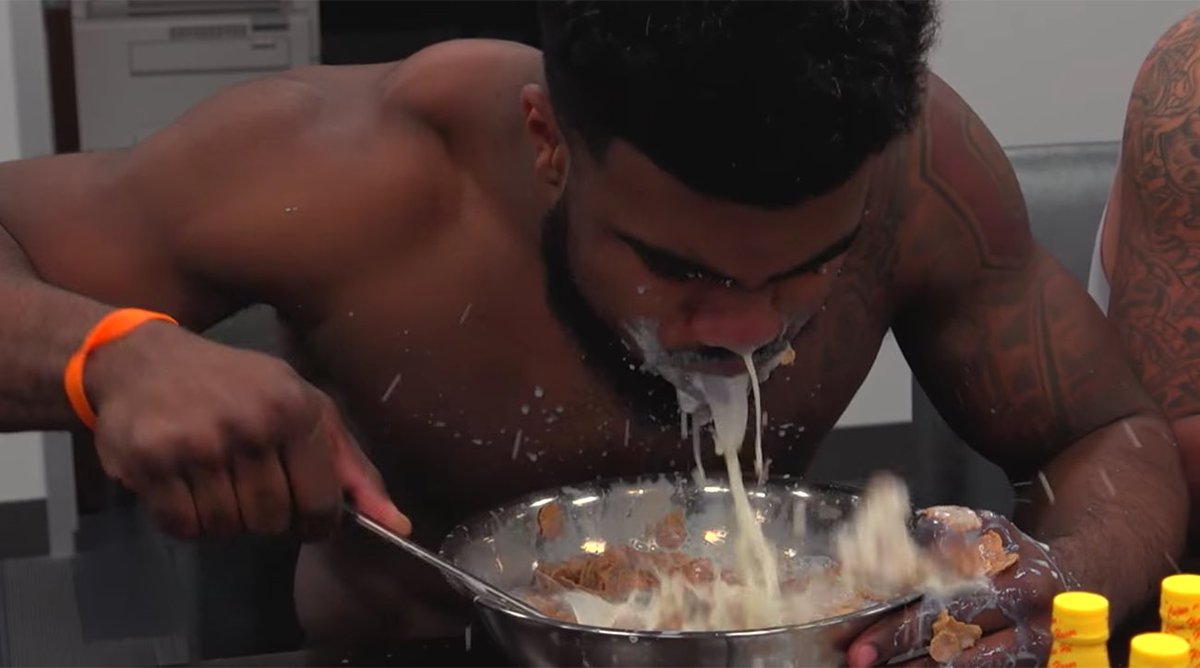 Wide Receivers

Jamison Crowder ($5,800) – Crowder has been as consistent as they come at the receiver spot, scoring in double digit points in every week except one. You can easily plug him in your lineups and expect good results. At this price, he's a no brainer
Cole Beasley ($5,500) – There are reports saying that Josh Norman may not be shadowing Dez Bryant after all. I don't know why he wouldn't though, seeing as Bryant dusted the Skins in Week 2 sans-Norman. Should those two find themselves on one another, that leaves Cole Beasley to run free in the slot. Norman usually doesn't cover in the slot, so using Beasley here seems ideal in the Cowboys passing game.
Adam Thielen ($4,000) – Right now Stefon Diggs is questionable to play for Minnesota. He did not practice Wednesday, which only lowers his odds of suiting up for the day's first game. With Diggs out, Thielen should slip right into that #1 role. He's actually scored 10+ in three straight games, so this sleeper play seems like a must have. Playing against the terrible Lions secondary also helps.
Tight End

Eric Ebron ($4,000) – The Vikings have good corners, meaning bad news for receivers Golden Tate and Marvin Jones Jr. Luckily, Ebron is back and healthy to give Stafford a reliable option over the middle and in the red zone. Ebron has seen at least 5 targets in every game, while scoring 15+ points in three straight weeks.
Flex

"Fat Rob" Kelley ($4,300) – What I love about Kelley is the consistent volume he has been seeing. 20+ carries in three straight games while seeing his YPC increase each week. Kelley's price is so low, it allows me to open up more possible options like spending up more for the big time running backs. His production is increasing each week, so buy low now while you can.
Defense

Detroit Lions ($3,000) – The Lions are in first place in their division, so the fans should be real fired up for this divisional game. With the Vikings top offensive weapon of Diggs likely out, Minnesota could struggle to move the ball offensively.