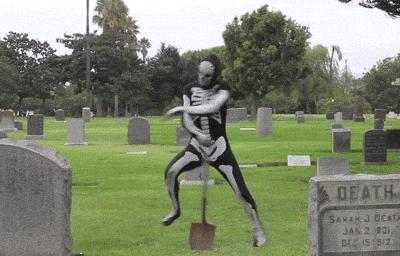 *that feeling when the SNF game goes into overtime and you sneak into the winnings*
This week I decided to wet the beak a little bit and try out the $5 Single Entry Double Up contest. Good thing I did because I managed to squeak out a win despite a let down of a lineup. The usual $3 tourney did not place, but I think I'm going to like this $5 Double Up league.
Quarterback
I was pretty hell-bent on using Jameis Winston this week at only $5,700 and he didn't disappoint. I was expecting a 20+ performance, but I can live with 18.8 points for his price. Turns out I had the right game for quarterbacks, just not the right one. Derek Carr ($5,900) went lights out to the tune of 39.82 points, and was pretty much the consensus QB among teams at the top of the standings. What was surprising was the difference in ownership between the two in the giant $3 tourney (Winston -18.8%; Carr – 7.4%)
Running Backs
I decided to spend up on RBs this week grabbing David Johnson (most expensive) and Ezekiel Elliott (3rd most expensive). I knew Devontae Booker was going to be in my lineup as well as pretty much universally owned. Booker checked in at 58.1% after the injury to CJ Anderson. What sucked was Booker got hurt at the very beginning of the game and I was ready to dive into a tailspin. Luckily, he came back and performed very well for a $3,700 price. Johnson and Elliott turned in subpar games compared to what we've seen them both do. Johnson had some nice garbage time stat padding, while Elliott pushed me into the green during the Cowboys game winning overtime drive. My biggest blunder was not getting Matt Forte (23.8 points) into the lineup. He was in there most of the week before I decided to spend up for RBs. Thank god I didn't go for Christine Michael or Spencer Ware.
Wide Receivers
Once again, I was let down by high priced receivers. Last week it was Allen Robinson and now it's TY Hilton and his wimpy hamstring. Hilton had zeros across the board until the fourth quarter when he brought in a 20 yard catch. Doug Baldwin also disappointed in his juicy Saints matchup. I guess the Seahawks offense really is that bad right now. The news that Ty Montgomery was ruled out was a big surprise to me, so I had to swap him for Davante Adams who luckily cost less. He was a very nice fill in. The big winner of the week was Amari Cooper ($7,600) who was the beneficiary of Carr's explosion. His 38.3 points was much better than Hilton's despite being cheaper. Goddamnit.
Tight Ends
I liked my pick of CJ Fiedorowicz, he played well and found the end zone which is all I ask of my tight ends. Playing against the Lions was just too much to pass on. Both Rob Gronkowski and Travis Kelce had big days as the more expensive options. Each had over 100 yards and a score.
Defense
The Cardinals. Woof. They got blitzed by the Panthers and the ground game while really struggling on Sunday. Per usual, the Broncos defense scored an absurd amount (22 points) and might have to be rostered every week going forward. Carolina also capitalized on a defensive score giving them 19 points on the day.