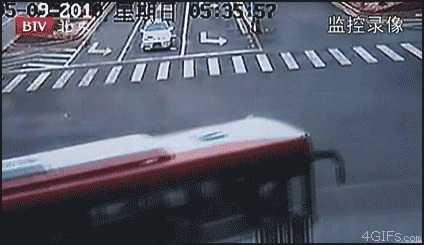 Amidst the shit storm that was the Sunday Night Football game, your boy JimboSlice managed to pedal to safety en route to being in the money. With about a 1.5 point cushion and Houston sending the game to overtime, things were not looking good. Luckily, there was barely any meaningful action in OT and I escaped with a cool $5. Beers on me next weekend.
This lineup was very hit and miss, and after consulting with The Wolf he gave my brain the green light to swap Jimmy Graham into what was Ryan Mathews' (6.0 points) spot so I may have to buy him an order of wings/ribs the next time I'm in town. Went 2/3 on my picks, with both wins being very loud wins which looks great on my end. No big deal.
Quarterbacks
Per usual Drew Brees went nuts at home throwing for 465 yards and 4 scores which was good for 36.6 points. He was the second highest priced QB in Week 6 and his juicy matchup against Carolina at home proved to be well worth the price of admission. How about Case Fucking Keenum being priced at the QB minimum $5,000 but putting up 33.54 points at Detroit. Not too many people saw that one coming I can tell you that.
Stud Pick of the Week – Marcus Mariota (28.76 points): The positioning for Mariota was just too good. At home against Cleveland while also coming off a 30 point game, I couldn't pass up on him with his low price tag. Mariota delivered with 284 passing yards, 3 touchdowns and packed on a big 64 yards rushing. Big hit for JimboSlice. You're welcome people.
Dud Pick of the Week – Derek Carr (11.8 points): Looking back, this pick didn't really make much sense. The Chiefs have a good defense and were coming off a bye. Head Coach Andy Reid is known to be a post-bye week wizard, and has a secondary to give Carr trouble, and that's exactly what happened. The Chiefs ran away with this game (another dud pick, Alex Smith) and Oakland couldn't get anything going.
Running Backs
Oh sweet Shady. Don't you worry, I'll touch on him below. After him, Jay Ajayi ($3,500) put up an absurd 36.7 points as Miami SPANKED the Steelers. Once Ben Roethlisberger got hurt, it ruined the game flow for the Steelers and allowed Miami to take off on the ground. Lamar Miller finally had his blowup game going for 35.8 points so the Panic Meter has been severely reduced in his case. My biggest regret though is not working James White (26.6 points) into my lineup. He flourishes with Tom Brady and this was gonna be a great spot to use him but I just didn't. That's on me. I could have used him in the RB2 spot while gaining an extra $1,000 to upgrade from Allen Robinson to Odell Beckham Jr. Damnit.
Stud Pick of the Week – LeSean McCoy (37.2 points): The real Slim Shady stood up in Buffalo yesterday, good god. McCoy could not be stopped and the 49ers defense just made it too easy. Mike Gillislee ran for a 44 yard score at the end of the game, so just imagine if that had been McCoy. Another huge hit for JimboSlice. Again, you're welcome.
Dud Pick of the Week – Carlos Hyde (5.2 points): Hyde fell back in the trend of good-bad-good-bad-good-bad weeks as he received less than 20 carries and didn't have a single reception. The game flow really hurt as Buffalo ran away with the game forcing Colin Kaepernick to play catch up. Knowing Hyde, I'll stay away from him next week and he will continue his trend and put up another 20+ game while being priced under $5.5k.
Wide Receivers
The WR spot was a rough week for me with a couple big misses on higher priced guys. I really liked Allen Robinson and his matchup, and after running a 5k on Sunday morning (nbd) I was walking home and saw someone with his jersey so I thought it was a sign of a HUGE day. Then he dropped a touchdown and sucked so fuck that kid for giving me a lot of hope. I am SO MAD that I missed the Odell Beckham Jr blowup game (44.2 points! 44.2!!!!) because I really like him. Crazy antics aside, he is ungodly good and uber talented on the field and it's amazing to watch. I can't believe I didn't have him, it hurts a lot. Good thing I tinkered and got Cameron Meredith in the lineup or this would have been very ugly.
Stud Pick of the Week – Randall Cobb (18.3 points): That's how bad this was, my big win was 18.3 points from a weekly blog of picks. As predicted, Jordy Nelson was held in check on the outside, allowing Cobb to do his work in the slot. If Meredith had been in the post, he'd be here, but he's not so Cobb it is.
Dud Pick of the Week – Doug Baldwin (7.1 points): Would have been nice to go 3/3 with my picks, but Dougie Fresh had to keep me in check with a dud game. He only had 5 targets to pull in 4 balls for 31 yards. Russell Wilson threw the ball a lot, there just weren't any in the end zone and he spread it around to nine different receivers. I could have put either Antonio Brown, Will Fuller or Sammie Coates here, but those three all dealt with injuries (Brown effected by Big Ben injury) so that was less performance.
Tight Ends
I was very glad to get Jimmy Graham in the lineup this week, but my lock of Delanie Walker really sucked. It was the best possible matchup and Mariota looked his way twice. TWICE! In other news though, Gronk did Gronk things as future undisputed greatest tight end of all time Rob Gronkowski had 7 catches for 162 yards and a score. Add in some smack talk to the Bengals defense after they took some cheap shots on his boy Martellus Bennett, Gronk was fired up and could not be stopped. It was great to watch as a Patriots fan.
Defenses
Some tinkering led me to the Eagles defense who ended up leading all defenses in scoring so that was nice. They scored two touchdowns which ended up carrying the defense to 14 points. That was the only good thing to happen to the Eagles yesterday. The Cowboys defense had a surprisingly good day against Green Bay on the road. It was very strange as they dominated Aaron Rodgers scoring 10 points on the night.