Here at Roto Street Journal, we fancy ourselves as fantasy addicts. Fantasy football has evolved into something much more than your standard league draft. With the opportunity to enter new lineups every week through Daily Fantasy Sports, the RSJ will be giving you the best plays for your lineups, in order to win you some cash. From the high-priced superstars, to the penny stock sleepers, we have you covered to piece together the optimal lineup week by week.
Note:
Standard DraftKings salaries are used when creating these lineups.
The Thursday Night and Monday Night Football games are excluded from tournament play
Quarterbacks
Top Shelf

Ben Roethlisberger ($7,200) – After thrashing the Chiefs on Sunday night, Big Ben gets the Jets defense that was picked apart by Russell Wilson who had less mobility than Peyton Manning because of an ankle injury. The return of Le'Veon Bell has given Ben another great target in the passing game.

Retail Price

Derek Carr ($6,800) – The Carr/Rivers matchup should be very good and both are great options to have. I'll take the cheaper/home QB in this matchup though as the Raiders are looking legit this season.
Carson Wentz ($6,400) – There's a lot of hype around Wentz right now as the rookie has had great success his first three games. The Lions have struggled defending the pass thus far, and if Stafford starts to heat up at home, Wentz could be forced to keep it up with the opposition.

Bang For Your Buck

Brian Hoyer ($5,500) – Assuming Hoyer starts in place of Cutler, he'll head to Indianapolis looking to score 20+ points for the third straight week. He's actually looked better under center for the Bears and is a sneaky good option in tournament plays.

My Pick

Tom Brady ($7,500) – I mean c'mon, you should know better. The lord and savior himself returns to the Patriots on Sunday and is handed a cupcake opponent with the Browns. Brady will come out with an attitude and probably scorch the proverbial NFL Earth. Get your lotion and tissues ready.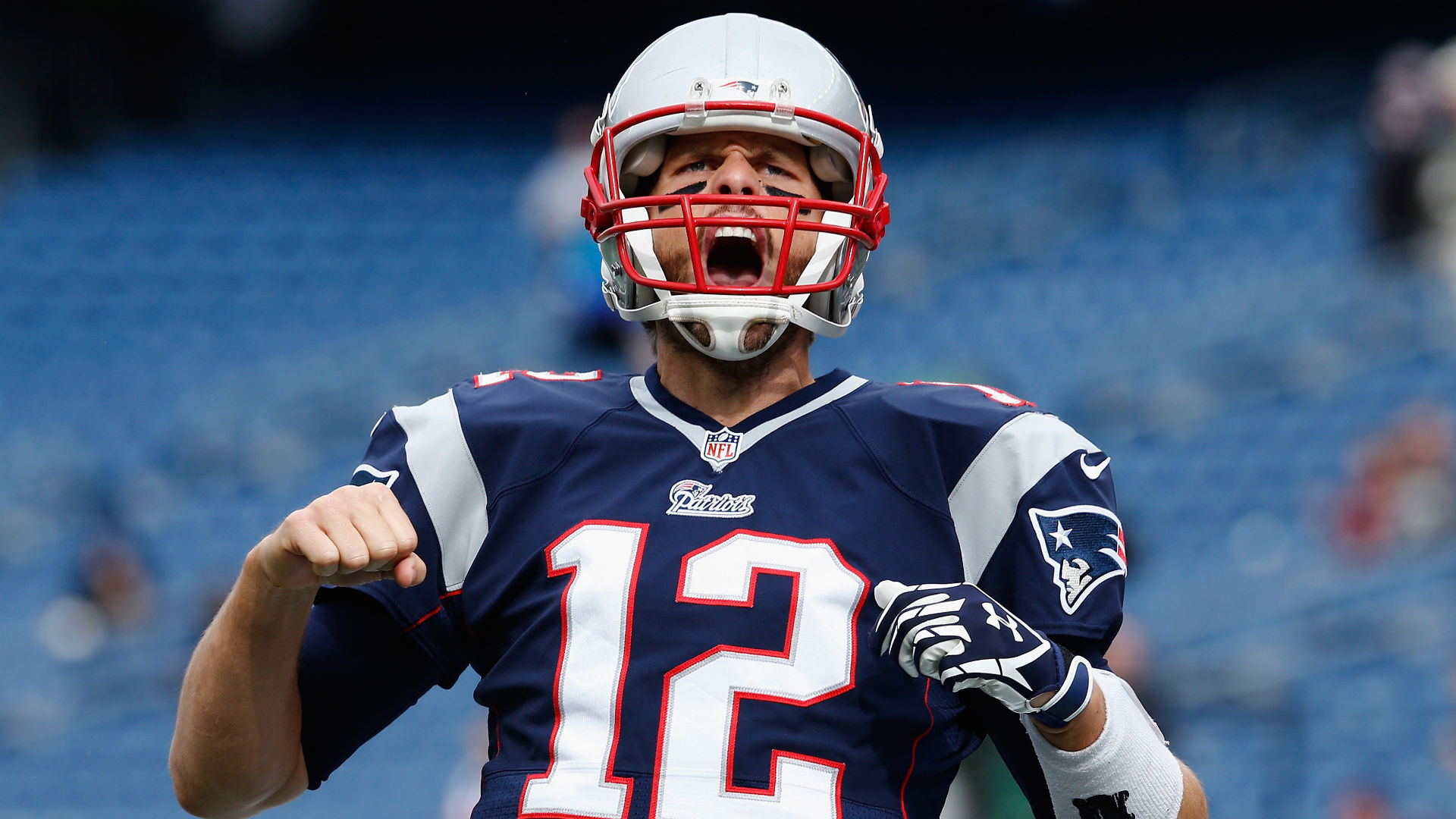 Running Backs
Top Shelf

DeMarco Murray ($7,200) – Murray was the top scoring running back in Week 4 and has put up 20+ points every week thus far. He now travels to Miami to face a porous Dolphins run defense as the focal point of the Titans offense.
Melvin Gordon ($7,000) – Gordon has finally shot up in price as he continues to score touchdown after touchdown. There should be a lot of offense in his game Sunday, giving him ample opportunities to continue his success.
CJ Anderson ($6,900) – With the quarterback situation going on in Denver, and a plus matchup at home against Atlanta, Anderson could be a great play this week when heavily featured in the offense. He's been seeing roughly 20 carries a game so you know the volume will be there.

Retail Price

Devonta Freeman ($5,000) – It's never really wise to pick against the Broncos defense, but Freeman could have some value in Denver. Tevin Coleman suffers from sickle cell which could make it difficult to perform in high altitudes. With Coleman's workload to likely be heavily dialed back, Freeman would see massive usage while looking to build on his red hot rushing streak.

Bang For Your Buck

Terrence West ($4,800) – West was named the starter last week after Justin Forsett was a healthy scratch. He then rushed 21 times for 113 yards and a score against the Raiders, and now welcomes the Redskins who gave up 120 and a score to Isaiah Crowell. Forsett was also cut this week, which hands the proverbial keys of the backfield to West.
Bilal Powell ($4,000) – Powell has sneakily been a decent play out of the backfield after catching 6 balls in each of his last two games while out targeting Matt Forte. He boasts a very nice YPC when given the ball, and with Eric Decker likely to miss Week 5 the Jets will be looking for another receiving option in the offense.
DeAndre Washington ($3,400) – In the recent news that Latavius Murray is likely out with a toe injury, Washington will be thrust into the starting role Sunday. He will share touches with Jalen Richards, but his price tag makes it all worth it based on what he should get. He's averaging 6.4 YPC and gets a bad Chargers run defense at home.

My Pick

Jordan Howard ($5,200) – Howard took full advantage of his starting opportunity scoring just under 20 points in his debut. It looks like the Bears want to get him plenty of touches in the offense and are excited about his future potential. Facing the Colts defense is a plus matchup.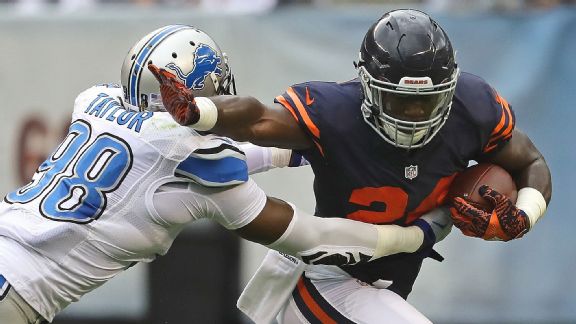 Wide Receivers
Top Shelf

Antonio Brown ($9,800) – He makes it look too easy out there. Brown is in a tier all on his own as the elite receiver of the NFL. Now he gets to go against the very vulnerable Darrelle Revis who has struggled a lot this year. Brown is virtually unstoppable.
Jordy Nelson ($7,600) – QB Aaron Rodgers top target is rounding right back into shape after an ACL injury. He's caught a touchdown in every game, and with the Packers playing at home on SNF, Rodgers is destined to go bananas. Look for another huge game from Jordy.

Retail Price

Jarvis Landry ($7,000) –  Same week, same post. My love of Jarvis Landry and his target hogging knows no bounds. After a tough TNF matchup in Cincinnati, Landry gets the Titans secondary that struggled with handling Will Fuller.
Emmanuel Sanders ($6,800) – Ever since the Broncos receivers begged to be fed the ball more, both Sanders and Demaryius Thomas have flourished. Sanders has gotten 13 targets in back to back games while scoring three times. At home against Atlanta is a great matchup when Desmond Trufant will likely be on Thomas, whether it be Trevor Siemian or Paxton Lynch under center.
Steve Smith Sr ($5,300) – Smith is looking just like the Steve Smith we all know and love. The feisty receiver has been the best player on the Ravens this year and still doesn't command a bank breaking price. Here's to hoping he keeps up his stellar play.

Bang For Your Buck

Quincy Enunwa ($4,600) – With the injury to Eric Decker, Enunwa is pushed into the #2 slot of the Jets receiving options. Going on the road to play Pittsburgh, the Jets will almost certainly be playing from behind thus forcing them to throw the ball.
Robert Woods ($3,900) – Similar to Enunwa, Woods benefits from the injury to Sammy Watkins and has become the teams top receiver. He carved up the Patiots secondary on numerous slant routes last week, and has seen a big jump in his number of targets.

My Pick

Julian Edelman ($6,700) – Edelman is the perfect stacking option to pair with Brady. He's Tom's favorite target and has an amazing chemistry with the Hall of Fame QB. Being very skeptical of Rob Gronkowski's hamstring, I love for Edelman to be peppered with targets against Cleveland.
Tight Ends
Top Play

Jordan Reed ($6,600) – Reed finally produced with a game we have all been expecting of him. His two touchdowns were a welcomed sight to previous owners that had expected more. He's the top target of Kirk Cousins, and now that's broken the proverbial seal expect Reed to keep churning out points.

Bargain Plays

Martellus Bennett ($3,700) – This play is because I personally do not believe Rob Gronkowski is back to full strength and capable of being a dominant force that we all expect. Bennett is another giant, athletic freak of a tight end so if anyone on the roster could come close to replicating Gronk's abilities its Bennett.
Kyle Rudolph ($3,600) – Rudolph has been the model of consistency for Sam Bradford and the Vikings as he has scored the last three games in a row. There's an obvious connection between the two, and what's keeping them from doing the same this week.
Zach Ertz ($3,500) – Ertz had a great debut in Week 1 with Carson Wentz before suffering a rib injury that would keep him out for three weeks. Now he's back and should once again be a reliable option for Wentz. Going against the Detriot Lions is great for Ertz, who have arguably been the worst defense against tight ends and have given up a touchdown every week to that position.
Defenses
Top Play

Minnesota Vikings ($3,400) – The Vikings have been amazing this season, mostly in part to their efforts on defense. Averaging 16.8 DK points per week, I'm shocked that they are only the fourth highest defense. This should be an obvious choice.

Bargain Play

Los Angeles Rams ($3,200) – This is a stretch being a bargain play, but I don't really like any other defenses. The Rams have been shockingly good so far, and get to play at home against a questionable Bills offense. This defense is good to use if you need a little more flexibility with your lineup.