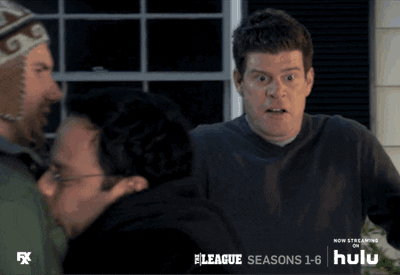 *Live look at me seeing DeAndre Hopkins stat line*
There seems to be a trend developing where in the odd numbered weeks we end up in the money, whereas the even numbered weeks produce duds. This was the first week where I entered multiple lineups and of course they all lost so I probably wont do that again. Nonetheless, I'll be back in the lab this week to concoct your Week 5 winner.
Quarterbacks
One word: Wow. Falcons QB Matt Ryan came out and SHREDDED the Carolina Panthers yesterday throwing for 503 yards and 4 touchdowns. His 39.52 points led all QBs Sunday and was the consensus choice among the teams that finished at the top of the tournament. He looks like he'll be an elite play at home going forward.
My selection of Kirk Cousins left a lot more to be desired. His juicy matchup against Cleveland had me expecting 25 points at the minimum. Matt Jones got the running game going for the Redskins, which was bad news for Kirk and the passing game. His three touchdowns saved what would have been an awful performance after throwing for only 183 yards. This Captain Kirk did not live long and prosper in Week 4.
Stud Pick of the Week – Joe Flacco – 23.02 points: Flacco put up good numbers in his losing effort against the Raiders. He didn't reach 300 passing yards and only threw one touchdown, but his 1-yard rushing score helped to salvage the day. For only $5.9k, he had a solid return.
Dud Pick of the Week – Matthew Stafford – 10.22 points: Stafford struggled mightily against the Chicago Bears throwing for 213 yards with no touchdowns and two interceptions. It was very surprising to see this line against a favorable Bears secondary, especially after Stafford had looked so impressive to start the season.
Running Backs
My running backs were the strongest hits this week as both Melvin Gordon and Le'Veon Bell both performed well in their games. Gordon found the end zone again (shocker) as he continues to be the featured guy in San Diego. Bell was immediately thrust back into his heavy workload role totaling 23 touches in the blowout. DeAngelo Williams only saw 5 touches, but did take away a touchdown. Carlos Hyde also did pretty well for only costing $4.2k, but I had been hoping more for something similar to his previous 20+ point outings.
DeMarco Murray was the high scorer this week with 25.9 points. He's scored at least 21 points in every week so far. A true model of consistency. The big surprises came from Isaiah Crowell, Matt Jones and the goddamn vulture king John Kuhn. I have questions to ask if anyone played Kuhn this week.
Stud Pick of the Week – Jordan Howard – 19.2 points: Howard was going to be a popular play based on his low $3.7k pricetag along with Jeremy Langford's injury. As the clear RB1 in Chicago, Howard rushed for 111 yards while adding three catches. Scoring that many points without a touchdown is a very good day, and it looks like the Bears will use Howard on a more consistent basis.
Dud Pick of the Week – LeGarrette Blount – 8.8 points: When it was announced that QB Jimmy Garoppolo was ruled out for Week 4, things looked great for Blount having rookie Jacoby Brissett under center. Unfortunately for Blount, the Patriots offense couldn't get a damn thing going all day as they were shut out. The entire offense looked pathetic and Blount owners paid the price.
Wide Receivers
As mentioned earlier, the Falcons offense went off on Sunday. Julio Jones had the most eye popping numbers putting up a stat line of 12-300-1. I can't remember the last time I saw someone with 300 yards receiving. Madden maybe? Anyways, coming off his dud Week 3, Jones dismantled the Josh Norman-less Panthers secondary, and looked damn good doing it.
Receivers Marvin Jones and Terrell Pryor both underwhelmed compared to their Week 3 numbers. Jones only had 5 catches for 74 yards on the day, which got him 12.4 points. Pryor did a little better by finding the endzone, but only had 46 yards on his 5 catches. His 15 points wasn't the worst, but it certainly wasn't the best.
Stud Pick of the Week – Steve Smith – 28.1 points: Fun fact, I had Smith in Pryor's spot for most of the week until some late tinkering. *facepalm* For the second week in a row, Smith had 11 targets for 8 catches. This week though, we went over 100 yards with 111 and found the end zone. He's surpassed Mike Wallace as the Ravens #1 WR.
Dud Pick of the Week – DeAndre Hopkins – 1.4 points: This. This is what makes my blood boil. After seeing all week how great the matchup was for Hopkins (99.9 rating on PFF, thanks guys) I was expecting big things. Then he goes and gets one catch for four yards. I wanted to rip the fucking hair out of my head every time I checked his stats to see a big fat zero. Then of course Will Fuller went off for 27.1 points. Would have been nice to have those 20+ points and finished in the money. I've said it before and I'll say it again: you NEED to hit on your top priced players or you are screwed. I missed. It hurt.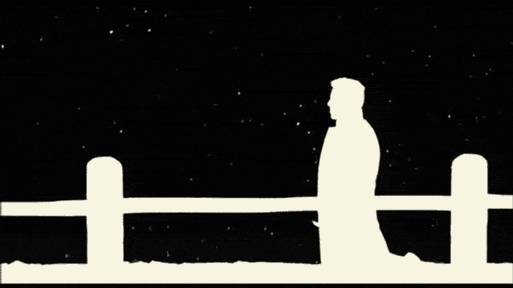 Tight Ends
Jordan Reed finally exploded with two touchdowns Sunday as he put up a league high 28.3 points from the tight end slot. Three other TE picks of mine all came through as Greg Olsen, Hunter Henry and Zach Miller all scored on Sunday. I went with Miller knowing the Detroit defense was bad against TE's and had let up a ton of touchdowns to that position this far. They didn't let me down. Miller scored Dennis Pitta was the lone exception with a bad game. Steve Smith took majority of the targets away so that's acceptable.
Defense
For the third week in a row, the Rams defense but up double digit points. The move to Los Angeles looks like it's working somehow. The Broncos did Broncos things per usual and had a solid game against Jameis Winston and the Bucs. Unfortunately, the most noteworthy performance came from the Bills who shut out the Patriots for the first time in what seems like forever. Granted it was against a 3rd string rookie, but the defense didn't allow New England to do anything yesterday. The Texans would have been a nice pick this week, but I decided to get fancy and went with the Ravens who were taking on the Raiders and their funky travel schedule. Too much thought there, and it backfired on me big time.
Tune in Thursday for Week 5 picks as we try and get back into the money.