Player Stock Ticker
DraftKings NFL Week 4 Picks, Sleepers and Strategy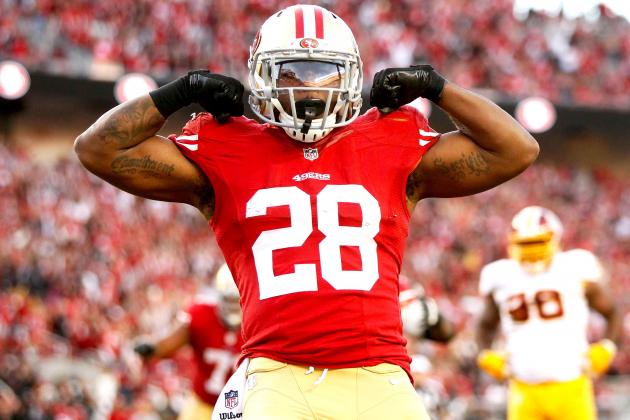 Here at Roto Street Journal, we fancy ourselves as fantasy addicts. Fantasy football has evolved into something much more than your standard league draft. With the opportunity to enter new lineups every week through Daily Fantasy Sports, the RSJ will be giving you the best plays for your lineups, in order to win you some cash. From the high-priced superstars, to the penny stock sleepers, we have you covered to piece together the optimal lineup week by week.
Note:
Standard DraftKings salaries are used when creating these lineups.
The Thursday Night Football, London, and Monday Night Football games are excluded from tournament play
Quarterbacks
Top Shelf

Drew Brees ($7.6k) – Brees is the model of consistency at the quarterback position. You know he's going to throw for 300+ yards and a couple scores basically every week. His defense is so bad that he's forced to keep up through the air with his arsenal of receivers.
Matthew Stafford (7.3k) – Stafford continues to excel under Jim Bob Cooter's offense. Megatron's departure hasn't slowed him down, and he gets a nice divisional game against the lowly Bears secondary next.

Retail Price

Philip Rivers (6.9k) – *checks to see who the Saints play this week*  Yup, Bolo ties for everybody.
Joe Flacco (5.9k) – While Flacco hasn't been putting up the flashiest numbers thus far, he's still looked very good and gets to play the Oakland Raiders this week. Receiver Steve Smith also looks like he's regaining last year's pre-injury form.

Bang For Your Buck

Dak Prescott ($5.7k) – In case you haven't heard yet, Prescott has yet to turn the ball over in his NFL career. He gets the 49ers on the road who were just shredded by the Seahawks. Dak is looking more and more comfortable every week.
Trevor Siemian ($5.4k) – After his Week 3 explosion, Siemian could become a more popular play this week. He travels to Tampa to take on the Bucs who don't exactly have the best pass defense. Denver could look to expand on Siemian's development.

My Pick

Kirk Cousins ($6.5k) – What do we know about the Redskins? They like to throw. A lot. He's improved every week thus far and just missed out on hitting the 300-yard bonus against the Giants. With his bevy of receivers, Captain Kirk faces Cleveland at home this week, making it two weeks in a row we'll be picking on the Browns secondary (Ryan Tannehill in Week 3).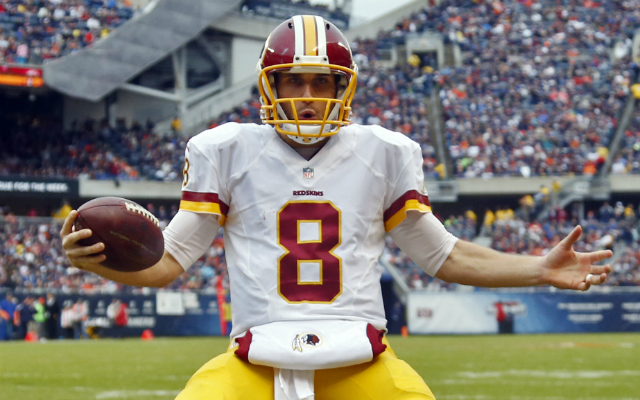 Running Backs
Top Shelf

David Johnson ($7.8k) – The top priced RB of the week comes with high expectations. Johnson has put up decent rushing numbers to pair with his touchdowns, but owners are waiting for the breakout game of 120+ yards. With Carson Palmer struggling immensely last game, Arizona could look to feature DJ more in the offense than before.
Ezekiel Elliott ($6.9k) – Zeke has been running rampant so far this year and Jerry Jones hasn't gone away from handing his star the rock. He had a stellar 140 yards on 30 carries last week, all that was missing was the touchdowns. With Dez Bryant questionable for Sunday's game, his absence would lead to a boatload of carries for Zeke.

Retail Price

Melvin Gordon ($6.3k) – Another game, another TD for Gordon. He's still the feature back in San Diego, but owners want to see improvement from his 2.2 YPC against a paltry Colts defense. There should be plenty of room against the Saints defense (see Devonta Freeman and Tevin Coleman Week 3 stats).
LeGarrette Blount ($5.0k) – Week 4 is the likely swan song for Blount as Tom Brady will return to the offense Week 5. Blount leads the NFL in rushing yards and will be featured once again with either Jimmy Garoppolo or Jacoby Brissette under center. He'll look to find the endzone for the fourth straight game.

Bang For Your Buck

Carlos Hyde ($4.2k) – This seems like a risky pick but one that could pay huge dividends. He's averaging 21.3 touches per game and leads the NFL in redzone touches. It should be a run heavy game against the Cowboys and Hyde should find the endzone again on Sunday.
Jordan Howard ($3.7k) – My best bet for most popular play of the week, Howard steps in for the injured Jeremy Langford and actually looked good in his time on SNF. It seemed like he was going to overtake Langford very soon, but the injury has put Howard into the starting role. Howard will make an impact in the running and passing game, adding to his value.

My Pick

Le'Veon Bell (7.5k) – Everyone and their mother will be picking Bell in his much anticipated debut against the Chiefs and rightfully so. This will likely be Bell's lowest salary of the year so owners will look to take advantage while they can. With the Steelers struggling to generate offense against the Eagles, look for Pittsburgh to integrate Bell early and often to the offense.
Wide Receivers
Top Shelf

Marvin Jones Jr ($7.3k) – If recency bias has any influence on owners minds, then Marvin could find himself in a lot of lineups after his huge Week 3 explosion. We've been high on Jones for a long time now, and playing against the weak Bears secondary only makes him that much juicier. He leads the NFL in receiving yards through three weeks. Calvin who?
Kelvin Benjamin ($7.1k) – His 1 target 0 catch "performance" (if you want to call it that) against Minnesota should scare away some owners from drafting Benjamin again. I'll be going right back for the $100 bill (Benjamin, get it?) as the offense looks to correct itself against Atlanta. Mike Evans and the Bucs carved up the Falcons Week 1, and I'm looking for Cam Newton to pepper his favorite receiver with targets on Sunday.

Retail Price

Demaryius Thomas ($6.4k) – Quarterback Trevor Siemian actually looked really good last week once he finally started opening up the offense and getting the ball to his top targets. According to Pro Football Focus, Siemian has a 136.3 QBR when targeting Thomas. Denver should look to focus back on Thomas going forward.
Doug Baldwin ($6.1k) – Dougie Fresh is a big favorite of our guy The Wolf. He's a stud WR1 that's put up two great games (Weeks 1&3) when healthy. Going against Darrelle Revis should light a fire under Baldwin who hasn't been shy about taunting the slipping all-pro corner.
Travis Benjamin ($5.9k) – *checks to see who the Saints are playing*, lots of potential here for Benjamin against a depleted secondary. He's still getting a good number of targets but should be able to find paydirt again.

Bang For Your Buck

Steve Smith Sr ($4.5k) – The league's best trash talker is rounding back to form with both his mouth and play on the field. His targets continue to increase and now he's ready to torch the Raiders defense like he did last year when he went for 10-150.
Terrell Pryor ($4.3k) – With all the injuries that Cleveland has suffered, Pryor has been the bright spot for the offense as of late. Hue Jackson is starting to utilize Pryor's athletic ability down in the red zone whether it be through the air on land or sea (maybe not the last part). He's a threat to score every time the Browns are inside the 20. It's just a matter of how he does it. Redskins top corner Deangelo Hall is also done for the year with a torn ACL.
Jamison Crowder ($4.2k) – Crowder is the much cheaper version of DeSean Jackson while still offering the high stat numbers. He's tied for the lead in team targets and receptions, while being the only multi-touchdown receiver. Crowder offers far more flexibility to lineups when used than his counterpart Jackson.

My Pick

DeAndre Hopkins ($8.4k) – After the Texans offense put up an absolute stinker against the Patriots, Hopkins and Co will look to regain their form. The Titans were burnt by Marvin Jones Jr in Week 2 while Stefon Diggs ran rampant in the opening game. Lined up against Perrish Cox this week, Nuke draws a 99.9 matchup rating (that's pretty good) according to PFF. Get ready for Nuke to explode.
Tight Ends
Top Play

Greg Olsen ($6.0k) – He's had three very good games in a row, and faces a Falcons defense that's given up four touchdowns to tight ends so far this season. All the more reason to spend on good ol' G-reg.

Bargain Plays

Dennis Pitta ($3.9k) – Pitta has come back to Baltimore's offense clicking while getting back into groove with Joe Flacco. The Oakland Raiders at home present a nice setup for Pitta's success once again.
Zach Miller ($2.7k) – After exploding for two TDs on SNF, Miller showed some great value with Brian Hoyer under center. Whether it be Hoyer or Jay Cutler at QB, hopefully the Bears have realized they have a legitimate weapon at TE they can utilize.
Hunter Henry ($2.7k) – With the possibility of Antonio Gates missing more time, Henry steps into the every down TE role. He caught 5 balls for 76 yards last week and is a viable red zone option for Rivers, a la Gates.
Defenses
Top Play

Denver Broncos ($3.7k) – It seems that no matter who they play, the Broncos will still be an elite defense. Their ability to create turnovers and score off those mistakes makes them a top notch fantasy defense week in and week out. A young Jameis Winston and Bucs offense could be rattled by the fierce Broncos defense.

Bargain Play

Houston Texans ($3.2k) – The Texans have a very good defense, especially when their offense actually gives them something to work with. Playing against the turnover prone Tennessee Titans at home is a solid draw for Houston.
Baltimore Ravens ($2.4k) – The Ravens have been a sneaky good defense scoring in double digits back to back weeks. Now they face a Raiders team that just traveled to play in Tennessee last week, flew back home to Oakland, and is coming back east to Baltimore for a 1:00 game. West coast teams traveling east to play 1:00 games are beyond sketch.