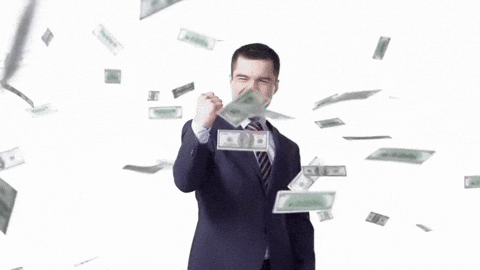 WOAH BABY! Boy did we hit paydirt this week. At one point in the afternoon, the lineup was making $20, but I'll end the day with a crisp Alexander Hamilton to put in my virtual pocket.
Quarterbacks
Ryan Tannehill was a great pick on my end since he was relatively cheap and still putting up great numbers. He had a very slow first half, but came out firing to record over 300 yards with three scores. Top picks Cam Newton and Andrew Luck both struggled mightily, while Bang For Your Buck option, Carson Wentz, continued to thrive under center while stomping on the Pittsburgh Steelers' grave. Trevor Siemian came out of nowhere to throw for 312 yards and 4 touchdowns, easily making him the steal of the week. Nobody saw that coming, and if you did, then you're a liar.
Running Backs
RSJ pick Demarco Murray was another smashing success as he had his best game so far this year. He finally rushed for over 100 yards and found the endzone. He continued to be a presence in the passing game, racking up 5 more catches. Melvin Gordon also performed relatively well by finding the endzone. Unfortunately, he was the most popular player owned for Week 3. LeSean McCoy pulled out a surprise, leading all running backs by carving up the Arizona Cardinals defense — that most consider to be a top defense in the NFL. The injury to Thomas Rawls was big for Christine Michael, as he was the week's biggest steal, putting up 106 yards and two scores against the 49ers.
Wide Receivers
HELLOOOOO MARVIN JONES. Our Week 1 Lock of the Week turned in THE performance of the week with an amazing 41.5 points. He had a slow Week 1 and solid Week 2, but we knew Week 3 would be the big one, against the Packers without Sam Shields. Our own Great White Shark wrote about Jones earlier last week, making sure everyone knew how good this guy was. It was going to be tough to have success without having Jones in your lineup. Luckily, we did. Larry Fitzgerald didn't put up a performance matching his first two weeks and was the one letdown from the RSJ picks. Naturally though, it wouldn't be an RSJ lineup without Jarvis Landry included. When I saw Tannehill and Landry connect for 6 I nearly started doing cartwheels around my apartment. Stefon Diggs struggled against Carolina, while Terrelle Pryor was the biggest steal going for 34.9 points while only costing $3.4k.
Tight Ends
I am officially #Done with Dwayne Allen as my tight end. There were high hopes for him in Coby Fleener's departure, but it looks like Jack Doyle is the cheaper and better Colt tight end to play. Kyle Rudolph also looks like he will be a consistent reliable option at tight end with Sam Bradford. Bears tight end Zach Miller was the big winner of the day, with 8 catches for 78 yards and 2 touchdowns. At $2.9k, he was such a steal.
Defense
Holy moly Kansas City. That defensive performance was something to watch (if you aren't a Jets fan) as Ryan Fitzpatrick just looked downright awful. The Chiefs caused 8 turnovers (6 INTs, 2 fumbles) and scored twice. Miami was an okay pick, I expected more against Cody Kessler and the Browns. The Minnesota Vikings also had a great day against Cam Newton and the Panthers offense, which was very impressive. They could be a constant reliable option to play every week. The team that impressed me the most was the Philadelphia Eagles that held the Steelers to 3 points. 3! Big Ben and AB! Very impressive.
Make sure you tune in on Thursday for our Week 4 picks as we look to keep the train rolling and place again next Sunday #ChooChoo