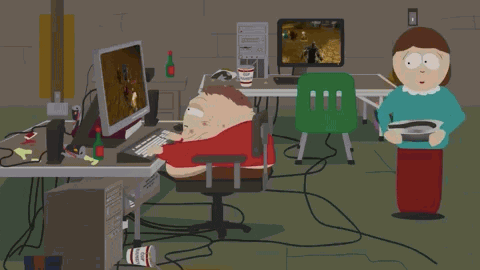 I should have seen this one coming. After a solid Week 1 that saw us in the winnings, it was only right that the universe had to balance itself out. It was an ugly week for fantasy owners as numerous guys went down with injuries. Luckily for the DFS community, there's no long term impact to players, it was only Week 2 I had to suffer through. Here's what we had:
Yuck. Just threw up all over my keyboard. Give me a second to clean it up…
Okay, let me start with the shit show that was the Giants-Saints game. You're telling me that after throwing for nearly 500 yards and 6 touchdowns last year against the Saints, Eli Manning could only muster up 368 yards and 0 touchdowns? ZERO TOUCHDOWNS! Against the motherf*cking Saints' defense?! What was just as crazy was Drew Brees' inability to do anything offensively either. I sat on my couch watching stat-tracker thinking to myself, "how the hell has nobody scored a touchdown yet?" Then when the Giants finally did, it was a goddamn defensive touchdown — of course. Luckily, Willie Snead hauled in the only offensive touchdown and was a solid play for only $5.8k. Goddamnit Eli. I hate you so, so much.
Quarterbacks
As mentioned above, Eli stunk for what I expected from him. Huge let down. Cam Newton was the big winner who was very popular among the top scoring lineups. His production will only go up with Jonathan Stewart's absence. Falcons QB Matt Ryan was a great play at $6.8k while throwing for just about 400 yards and 3 TDs. Had he played the entire game, Jimmy Garoppolo could have been the best play of the entire week. He racked up 21 points in two quarters before getting hurt. The $5.9k pricetag left plenty of cap to spend on big names.
Running Backs
I'd consider CJ Anderson's 18 point performance a hit. Sure it wasn't like last weeks and didn't live up to what I expected this week, but with a lineup full of whiffs, I'll gladly take this one. Both Jonathan Stewart and Danny Woodhead went down with injuries in the first quarter, all but dooming my lineup into the shit storm it became. DeAngelo Williams continued his dominance in Pittsburgh as the Steelers continue to get every last drop of talent they have from the veteran. Once Le'Veon Bell returns in Week 4, owners should be salivating to scoop him up while his price will arguable be at its lowest. Giovani Bernard had a huge receiving game and just hit that 100-yard bonus to put him over the top. He'll be on a bunch of radars going forward. Melvin Gordon, Demarco Murray and LeGarrette Blount were the other three most popular names that led owners to big days. It's becoming more and more clear that pass catching backs are starting to etch out a clear advantage in their respective backfield.
Wide Receivers
This was the one position that I did fairly okay on — sans an extremely frustrating performance by Odell Beckham Jr. Failing to score a touchdown for the second week, it would have been better to go with Giants rookie Sterling Shepard who was basically half of ODB cost, while pulling in 30 more yards (and hitting the bonus). Willie Snead came down with Brees' only touchdown on the day and Cole Beasley turned in a very nice 12.5 points for being only $3.2k.
However, when looking at the top receivers for Week 2, it was all about the money or Benjamin's — so to say. Kelvin and Travis Benjamin both had monster days, scoring 32 points a piece. Kelvin was a great play at $6.6k right in that "very good but not elite" range, while getting Travis for $4.4k is almost criminal. Still kicking myself over that one. Stefon Diggs had a crazy good night with 36 points despite having Sam Bradford at QB. I guess the kid really is that good. A bunch of top guys struggled in Week 2, like Antonio Brown, AJ Green, ODB, Allen Robinson and Amari Cooper. All of those guys failed to put up good numbers to match their high price tags. The biggest kick to the balls was removing Mike Wallace and his $4.7k from my lineup after writing about him last Thursday. He scored two touchdowns and continued to be the apple to Joe Flacco's eye. It was also nice to see last week's lock, Marvin Jones, have a big day. Great timing.
Let's just throw Week 2 away and shift our focus to Week 3. We'll rebound from this god awful performance. I will be back for blood.