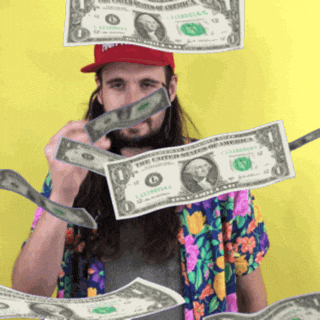 Yesterday was an amazing day to kick off the first Sunday of the NFL season. I was at a local bar in town that had dozens of televisions lining the walls and center bar. Every game was covered and within a reasonable viewing distance. It was heaven. My friend said to me "don't expect me to talk very much, I'll be too focused on the games." To which I responded, "I wasn't planning on really talking to you anyways." That's the power of fantasy football for you.
Let's get into the Week 1 Lineup covered by RSJ last Thursday.
This was the lineup entered into Draftkings' Millionaire contest, which ended up placing. Sure it was only for $5 instead of $1,000,000 but I'll take the victory to build momentum heading into Week 2.
Quarterbacks
Derek Carr was the play and a pretty popular play with an 11.9% usage rate. If you had told me before Sunday that Oakland would score 4 touchdowns and only one would be through the air, I would have scoffed at you, but here we are. He did throw for over 300 yards to get the bonus, and completed two two-point conversions. Drew Brees was the most common QB among the top lineups, earning his 8.1k salary by putting up 35.42 points.
The biggest steal at QB was Alex Smith at 6.5k ,who put up 32.02 points. With a 1.2% usage rate, the QB was forced to throw all game in order to battle back from 20+ points against the Chargers. That little usage percent is key to separate yourselves from other players in big tournaments. I'm convinced that whoever used Smith Week 1 is either A.) clinically insane, B.) extremely lucky, or C.) a time traveler.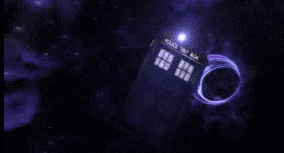 Running Backs
Spencer Ware was by far the most popular pick in Week 1 (27%) and rightfully so. Ware owners were either dead set on riding the bandwagon, or wanted to stay away from the obvious heavy selection. Hopefully you chose the former. Ware put up MONSTER numbers going for 70 rushing yards with a touchdown to pair with 7 catches for 129 yards through the air and landing that bonus. The 35.9 points were the most by a running back so we capitalized greatly on one of our Best Bargains.
Cowboys running back Ezekiel Elliott struggled mightily for his hefty $7.3k price. He was saved by finding the end zone, but running for 51 yards on 20 carries is a real bad start. He also figured to be a factor in the passing game, but totaled only one reception. To make a big splash in tourney play, you have to hit hard on your high priced stars, and we did not with Elliott.
James White fell in-between regarding his expectations compared to Ware and Elliott. At only $3.6k you don't expect high end production, so White's 9.4 wasn't a total let down by any means. I had just hoped for another 5+ points which kept him from being a solid play. The Patriots really wanted to run the ball with LeGarrette Blount Sunday night, limiting White's touches. He had some nice swing passes out of the backfield and made some really key plays in the game. Unfortunately, he didn't get the usage in the offense that we expected and hoped for.
The big winners at the RB position were Theo Riddick (4.0k) and Danny Woodhead (5.0k). The two receiving backs had big days and were both low in their usage rates (3.2% for both). Riddick looked phenomenal in his game, showing his great PPR value along with his great speed. He caught 5 balls for 63 yards and a score while also rushing for 45 yards and another score. His price should increase significantly in Week 2 as it looks like he will be a focal point of the offense in Calvin Johnson's departure. Woodhead benefited greatly from Keenan Allen's knee injury, becoming one of Philip Rivers' top receivers, going for 5 catches, 31 yards and a score. He also shouldered more carries than Melvin Gordon (16 vs 14) which was surprising, seeing as Gordon had 2 touchdowns and was averaging 4.1 yards per carry. With Allen out for the year, Woodhead becomes a very nice play as he should be able to replicate last year's success as an elite PPR running back.
Wide Receivers
Julio Jones was another high priced let down racking up 16.6 points while costing 9.4k. What was nice is that 20.4% of players also drafted Jones and suffered the same disappointment so it wasn't that big of a loss. With Julio, you expect to be getting upwards of 25+ points, and anything lower just seems like a buzzkill. You could tell his ankle was bothering him Sunday as he limped around occasionally. Thank god he scored that touchdown because it would have been real bad to have the most expensive player put up a dud Week 1.
Amari Cooper did his job recording 24.7 points against the horrible Saints defense. A touchdown would have been nice to have, but 6 catches for a career high 137 yards and a two point conversion is a solid day at the office and I'll take that. He was great to stack with Carr, but not as good of a stack as Brees was with both Brandin Cooks and Willie Snead. Snead was the WR MVP of Sunday costing only $4.8k and scoring 35.2 points. The Saints passing game was LETHAL and completely shredded the Raiders defense.
Lions receiver Marvin Jones Jr was labeled as my Lock of the Week in a juicy match-up against the Colts secondary, that might have been the equivalent of a D-II college secondary. The looks were there for Jones, as he had 10 targets from Stafford, but Jones only reeled in 4 catches for 85 yards. The 12.5 points for a $4.6k play aren't bad, but I expected a whole lot more from Jones in his first game as a Lion. Hopefully he can remain on the cheaper end and find a future match-up to show his true potential.
AJ Green ($8.9k) came out and proved that he is match-up proof while exploding all over Darrelle Revis' face. He scored 39 points and bought up all the real estate on Revis Island, while also managing to take the deed of the land in the process. Might as well call it Green Island now. Maybe Greenland? I don't think that's been taken.
Tight End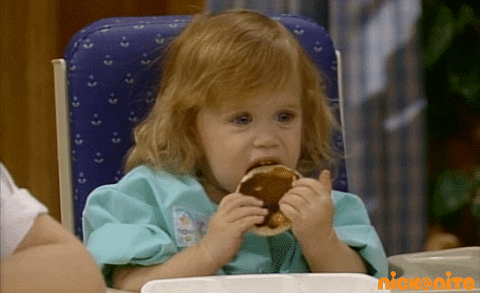 This was such a crapshoot and Jared Cook put up a performance worthy of the smiling pile of shit emoji. It was a very weird week for tight ends, most telling when the top scorer was Jack Doyle of the Colts. I'm not entirely sure on this stat here, but I exported the lineups from the leaderboard and searched for all Doyle's. Based on the eye test, and the fact that I was too lazy to keep an official tally, it looked like there were more users named Doyle than there were users who selected Doyle. Crazy stat.
The other Colts tight end Dwayne Allen was a great value at $3.2k while putting up 17.3 points. This one really hurt because I had Allen in my lineup for a long time before shuffling to get Cook in there instead. Ouch.
Defense
It was pretty clear in the fantasy community yesterday that the Minnesota Vikings dominated the defensive category with their two touchdowns. With a price of only $3.1k, that's an extra 13 points I could have had (21 vs the Texans 8) for $100 less. That would have bumped the lineup up to 159.36 points, good for an extra $1.86 in winnings. Goddamnit.
Nonetheless, Minnesota showed that even though they have a shitty quarterback, their defense will still be solid and will keep them in most games. Defenses are all about the match-ups, and hoping to get lucky with a score. Try and find an offense prone to turnovers that are capable of handing you 8 free points.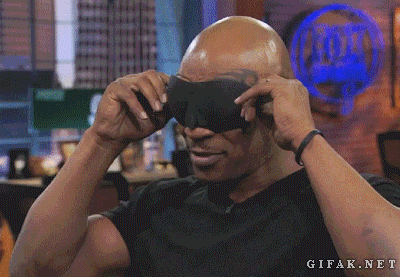 What's next?
Once the Week 2 prices come out, we will take a look into some strategies for selecting your lineups. Whether it be stacking options, swerve plays,  or just pointing out juicy match-ups, we'll provide you some quality DFS content before our Thursday morning article going with our final picks.
Until then, enjoy those winnings from Week 1 or load back up for Week 2.