Here at Roto Street Journal, we fancy ourselves as fantasy addicts. Fantasy football has evolved into something much more than your standard league draft. With the opportunity to enter new lineups every week through Daily Fantasy Sports, the RSJ will be giving you the best plays for your lineups, in order to win you some cash. From the high-priced superstars, to the penny stock sleepers, we have you covered to piece together the optimal lineup week by week.
Note: Standard DraftKings salaries are used when creating these lineups.
Top Plays
WR: Julio Jones ($9,400)
This Falcon will be soaring high in Week 1. Matched-up against a divisional opponent, the Tampa Bay Buccaneers, Jones should replicate his success from last year against the weaker competition. Jones went for 20 catches, 255 yards and a touchdown in two match-ups with Tampa's defense last season –who gave up the 7th most fantasy points to receivers last season. Being the most expensive player in the field, Julio offers arguably the highest ceiling/floor combination. Matt Ryan loves to look deep for Jones —  who led the league in targets last year. The volume will be there along with the production to match. Jones is the perfect anchor to lead your lineup. No. 11 is giving you reliable production and he's setting the tone at the receiver position.
QB – Derek Carr ($7,300)
Carr is likely to be a popular pick in the fantasy community due to his ultra juicy match-up against the New Orleans Saints. The Saints have a putrid secondary and gave up the most fantasy points to quarterbacks last season. What's even better about this match-up is that it's in a dome (eliminating any potential weather factors), and Drew Brees is on the other side — meaning there will be A LOT of passing yards in this game. The Raiders will have to keep up with the Saints heavy aerial assault, which means Carr will be slinging the rock all game long. Pair him with Amari Cooper ($7,200) for the double points connection.
RB: Ezekiel Elliott ($7,300)
As mentioned in one of our previous articles, Ezekiel Elliott is the real deal. There's no Buckeye homer-ism with this love, as it looks like Zeke has the potential to be a dangerous fantasy player this year. Playing against the New York Giants in Week 1 will be great for Elliott because they gave up the 8th most fantasy points to running backs last year. In the 2015 opener, Cowboys running backs Joseph Randle (lol) and Lance Dunbar (lol) combined for 65 rushing yards and they added 11 catches for 112 yards. Elliott has great hands out of the backfield and is a FAR superior talent than both Randle and Dunbar. Elliott should have no problem replicating that stat line, and then adding more rushing yards on-top of it. Add in the fact that Dak Prescott will be under center for Dallas, it would make sense to run the offense through Elliott, who shredded the Seattle first team defense to the tune of 48 yards on 7 carries (6.86 YPC). Not to mention, Jerry Jones will want to show off his shiny new toy Week 1 on national television. Invest in Elliott despite the high price. He'll be worth it.
Best Bargains
RB: Spencer Ware ($4,400)
With Jamaal Charles listed as unlikely for Week 1 as reported in our Stock Report, it appears that he will not suit up for the season opener. With no apparent progress made and a lack of supporting claims for Charles' Week 1 status, Ware looks to be RB1 against the San Diego Chargers. In the three games last year when Ware was featured (10+ carries), he went for 96, 114 and 76 yards with 4 total touchdowns. Playing at home will only help Ware and the Chiefs — who aren't exactly known for their passing game. The Chargers actually gave up the fourth fewest fantasy points to receivers last year, whereas they gave up the ninth most points to running backs.  Any time you can get starting running back numbers for $4,400, you take that opportunity.
 RB: James White ($3,600)
The initial play here for my flex spot was going to be Christine Michael ($3,700) but there have been way too many reports coming out that have fluctuated on both his and Thomas Rawls' usage in Week 1. Initially, Rawls was expected to see very limited snaps while Michael figured to shoulder the load against Miami. Then word leaked that Rawls' usage could increase based on how he performs. It's become a disaster, to the point where it's better to look elsewhere.
Enter James White, the Patriots pass-catching running back. For a cheap price, White should provide great ROI even against a scary Cardinals defense.
The way to look at it is: 1. LeGarrette Blount will have little success running against the Cardinals. 2. The Arizona defense is very good, and I could see the Patriots struggle to move the chains under Jimmy Garoppolo. 3. White will likely catch numerous little swing passes out of the backfield as Garoppolo's safety valve.
Jimmy G won't be slinging the rock for 400 yards in his first career NFL start, especially against that defense. From watching his preseason action, expect a lot of check downs and dump offs, which will work great in White's favor. He has the ability to take a screen 40+ yards to the house. White will get all of his value out of the receiving game.
TE: Jared Cook ($2,900)
The Packers tight end is healthy again and has been taking the majority of the first team snaps. He looked great in the team's "dress rehearsal" preseason game, with 4 catches for 54 yards. He has the size and speed to be a serious weapon in Green Bay's offense. Facing the Jacksonville Jaguars also helps, as the Jags were the 5th worst team against the pass, and gave up the 8th most points to opposing tight ends. The Packers also have Jordy Nelson back to help open up the passing game — which struggled mightily last season. Nelson's presence should benefit guys like Cook and Randall Cobb.
JimboSlice's Week 1 Lock Pick: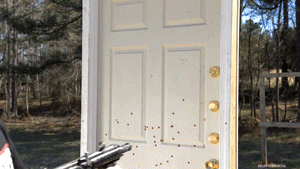 WR: Marvin Jones Jr ($4,600)
Marvin Jones came over from Cincinnati this off-season and was scheduled to slide into the WR2 spot, alongside Golden Tate. With Calvin Johnson's retirement, a lot of targets are left to be distributed, which was music to Tate's and Jones' ears. The surprising news out of Lions camp was that Jones appeared to be Matthew Stafford's top target in camp, while Tate struggled with dropped balls. Jones was the Lions second leading receiver in the preseason behind Jace Billingsley (yeah, exactly), so in reality he was the Lions top receiver ahead of Tate. While Tate will likely draw Vontae Davis in coverage, that should leave Jones to free to roam against the Colts — who gave up the 9th most fantasy points to receivers last season. We know Stafford and the Lions like to throw the ball a lot (37 passing attempts per game last year) and they possess a questionable running game. Jones should feast in Indy.
Good luck and make sure to tune in each week for the best plays. May the odds be in your favor (or however it goes)!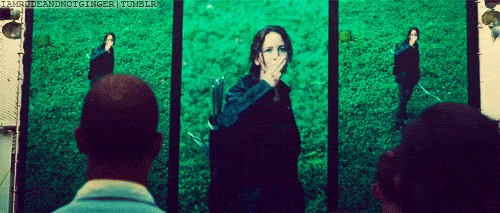 Bonus Yahoo! Cup Lineup:
QB – Drew Brees ($36)
RB– Ezekiel Elliott ($24) lol that's so cheap
RB– James White ($10)
WR– Julio Jones ($35)
WR– Amari Cooper ($23)
WR– Marvin Jones ($17)
TE– Delanie Walker ($23)
Flex – Donte Moncrief ($16)
D – SEA ($15)
Sure that only adds up to $199, guess what, don't care. I don't need that extra dollar. Go spend it on beer, wings and pizza while watching your lineup dominate on Sunday.
Cheers!