In the side room of the long-since closed down Captain's Deck restaurant in Nassawadox, Virginia (population: 564), nine of us had gotten together to try to launch something we hoped would be new and exciting. The group was comprised of all guys, as many gatherings in the side rooms of restaurants were, and still are. Seven of us were in high school, and two were the fathers of a couple of those students. A few of us were wearing ties—due to the gravity of the situation, one would assume. We had all paid $20 for the privilege of being there.
A couple baskets of french fries had been ordered, and several of the attendees were nervously shoving them in their mouths before the big event began. Each of us had been given two or three sheets of white paper that were stapled together. The papers had a few columns of words on them—a first initial followed by a last name and then an abbreviation of a city followed by another and then another made up the lists. Each list had anywhere from 20 to 40 names on it. There was a big sheet of white chart paper up near the front of the room and there was a large magic marker next to it. Cars zoomed by on Route 13, clearly visible and highly audible out the front window.
It was late August and the year was 1992. A young Bill Clinton, accompanied by his lovely wife Hillary, had emerged from relative obscurity as the Governor of Arkansas and was challenging the elder George Bush for the presidency—and H. Ross Perot had also thrown his hat into the ring as an independent candidate. The Teflon Don, John Gotti, had just been sentenced to life in prison after killing assloads of people for years with no consequences. At the movies, newcomer Sharon Stone uncrossed her legs into our hearts starring in Basic Instinct, and a plucky young upstart named Quentin Tarantino introduced himself with his first feature film, Reservoir Dogs. Nirvana, Pearl Jam, Boyz II Men, and a young Mariah Carey were all over the music charts. L.A. Law, Married… with Children, and the Jerry Springer Show were on all of our TV sets—and if you went to the bathroom there was no way to pause it. A tech company called Apple was struggling to stay in the game. Kyrie Irving and Kate Upton had just been born. I had just returned from summer camp in Alderson, West Virginia. My spades partner (we played for 5 cents a point usually—which seemed like a lot to us) for the summer was a guy named Tommy Kail, who is currently the director of a little show called Hamilton which some of you may have heard of. Things were very different back then.
And the guys who had gathered in the side room of that now closed restaurant—of which I was the youngest by about a year—were about to begin our very first fantasy football draft.
This scene—though ultra-modernized now—plays itself out all over America (and a lot of the rest of the world) at a staggering rate these days. Last year it was estimated that 75 million people were playing fantasy football—many of them in multiple leagues—with about five billion dollars on the line between them. Everything draft and trade related is done online, although draft parties are still a huge part of the fantasy experience.
Lawmakers now fiercely debate whether or not fantasy football is in fact gambling (of course it is, but they should stay the fuck out of it and deal with more important shit), and daily fantasy has sprung up to serve the needs of people who like their gambling to be more like crack, cocaine, or PCP, rather than alcohol, weed or Oxycontin.
Everyone plays now. Jay-Z, Daniel Radcliffe (Harry Potter), Ashton Kutcher, Soleil Moon Frye (Punky Brewster), Ozzy Osbourne, Jon Hamm (yes, the same Jon Hamm from the Jon Hamm's wang Tumblr page), and countless other celebrities have teams. Athletes like Lebron James play. Even actual football players like Maurice Jones-Drew have teams. This is a far cry from 1992, when People Magazine's Sexiest Man Alive–Nick Nolte–wouldn't have been caught dead playing fantasy football.
There has been at least one popular TV sitcom (the League) essentially about the inner workings and conflict that go along with a fantasy football league. (*As an aside, once I saw Rafi in Starbucks) Channels like ESPN and Fox Sports have multiple shows specifically for fantasy football watchers, and there are countless podcasts (1 of which I edit, produce, and host for the Roto Street Journal website) to help you make decisions about your weekly or daily fantasy lineups. There are even people who are actual celebrities now (see: Berry, Matthew) (also see: overrated) based on their alleged fantasy football expertise.
In short, it is a really, really, really big deal.
But that was not the case in 1992.
Now, I have seen evidence that some version of fantasy football was being played in some capacity as early as 1962 or 1963, so by no means am I claiming that my friends and I invented this or were the first to try it out–
–but I would guess that I have been involved in this activity (or "sport" as some crazed participants insist on calling it) for longer than 99.9% of people involved in it now. I know for a fact that no one else at RSJ was in a fantasy league then, as their ages ranged from 4 years old (on the high end) to 1 month old (on the low end).
Roto Street Journal Staff
circa 1992
There were a few logistical issues that my buddies Jerome Nottingham and Frank Jones (no relation, but a close neighbor and a good friend despite the fact that he beat me up for years until I got bigger and stronger than him, at which point the beatings mysteriously stopped) needed to work out as they hatched the plan to found this league.
Those issues were as follows:
What would the league be called?
What would the regular season/playoffs be like?
How could you get points?
How could you lose points?
How would we handle defenses?
How would we handle things like trades and picking players up off waivers?
Would there be actual money on the line?
How would we keep track of the scoring for each game?
How would we update the league members on the weekly results?
How would we do the draft?
The answers to those questions were as follows:
My friends, both being extremely creative types, decided to call the league the FFL (Fantasy Football League). Don't try to steal this from us—we know you want to have it but you can't.
There would be 5 games a week, with each team playing another team in the league head to head. The regular season would be 13 weeks long, and 4 teams would make the playoffs. The playoffs would then be a single elimination, 2-week tournament.
It was decided that you would get 6 points for any passing, rushing, receiving, or return touchdown if you owned that player. You would also get a 2 point bonus if a rusher or receiver went over 100 yards. A quarterback would receive a 2 point bonus for passing over 300 yards. Kickers would earn 1 point for a made extra point, 3 points for a made field goal, and 5 points for a made field goal over 50 yards. That's it. Those were the only ways to get points.
All players would be deducted 2 points for losing a fumble. Quarterbacks would be penalized for interceptions in the following way: -1 for the 1st INT, -3 for the 2nd, -5 for the 3rd, -7 for the 4th, and so on. (More on that later in this article–it did not take long to kick me in the ass). I honestly do not remember if points were deducted for missing kicks—it would have made sense to do that, but I can't swear that we did.
There was no plan for defenses, because how the fuck would defense play into fantasy football? The mere notion of it was ridiculous.
Trades would be handled in person or over the phone, and would then be communicated to the League Commissioner—Jerome (and maybe Frank, too) in order to make it official. Waiver pickups were done over the phone—you know, the phone that was connected to the wall by a cord in your parents' room? Sure, it was conceivable that in 1992 you would have taken the plunge on the revolutionary AT&T "video phone" (retail price $1499.00, or $2566.00 in today's money), but mostly everyone was still using standard models. The deal was to call Jerome by 6pm on Tuesday with your waiver desires. Pickups would then be assigned based on how bad your record was. This system was not without its controversies, though. In 1992, if someone wanted to call you and you weren't home, you were shit out of luck. This system relied on Jerome, who was only marginally reliable on his best day, to become a pillar of dependability.
Money would be on the line. Each team contributed $20–and before you laugh at how low those stakes are, keep in mind in today's money that would be around $34. I believe the winning team at the end would take home $150 and the 2nd place team would pocket a cool $50. The rest of us would go fuck ourselves.
There was one reliable way to keep track of fantasy scoring in 1992, and that was the newspaper. See, in 1992 there were these big folded papers you could buy in the store every day that had information about what had happened in the world the day before. There were other things in there too, like coupons, comics, and classified ads—which were like Craigslist if it were much, much less effective. Sometimes you even subscribed to the newspapers, and they would just show up every morning in your mailbox. Think of them like the Internet, only terrible. What the commissioners would do (usually Frank, I think) would be go through the paper on Monday morning and get all the relevant stats. Of course, they wouldn't always be able to get the night games—the papers would have to be printed before those were finished usually, so often they'd have to wait until Tuesday for those results. Same with the Monday night games, although I feel like usually they were able to hammer out the stats by Tuesday. The commissioner would then write the scoring down in a notebook and add them either by hand or with a calculator to learn the results of the fantasy games.
Frank would type up a brief score and synopsis of each game along with the standings and waiver moves each week. He would print it out on his home printer, which had the kind of paper with holes up and down perforated edges that you would then tear off. We would sometimes get these summaries by Wednesday, but often not until Thursday or Friday. The timeliness of these results tended to be related to what Frank was doing girlfriend-wise. The more time he spent with a girl, the less prompt our league summaries would be because the less he gave a shit about the league or any of us.
The draft would be a snake draft that would be written on chart paper for everyone to see. Jerome (who had and still has approximately a 70% chance of losing any notebook that came into his possession inside of a week) would then write the results down in a notebook. A list of players at each position would be handed out to each drafter. These players would be in a very loose order as far as how "good" they were, and there would be no guarantee at all that any and all NFL players or even starters would be on said lists. We would draw out of a hat to determine our drafting order.
With all that out of the way, the nine of us gathered there (Jerome's uncle Haskins who lived in Richmond would be our 10th owner, and Jerome would draft for him—a scenario that would get anyone who suggested it today laughed out of the building and maybe even beaten and killed) prepared to begin. I drew No. 6.
While I do not remember the exact order of the draft (we stored things in spiral notebooks in those days, and like I said Jerome could lose seven or eight spiral notebooks before breakfast on a good day, so they are long gone) but I do remember enough specific picks to make a brief rundown worthwhile:
Barry Sanders, Thurman Thomas and Emmitt Smith went first, second and third, I'm pretty sure. Jerry Rice and Super Bowl champion Mark Rypien went soon after that. I snagged Warren Moon, the cornerstone of Jack Pardee's vaunted Houston Oilers' run-and-shoot offense. In a move that was not anticipated, Jerome's father, Butch, selected Chip Lohmiller (the kicker for the world champion Redskins) in the first round. His reasoning? Lohmiller had scored the most points in the league the previous year. Jerome, who had the final pick in the first round, took Dan Marino and Mark Clayton with his back to back picks.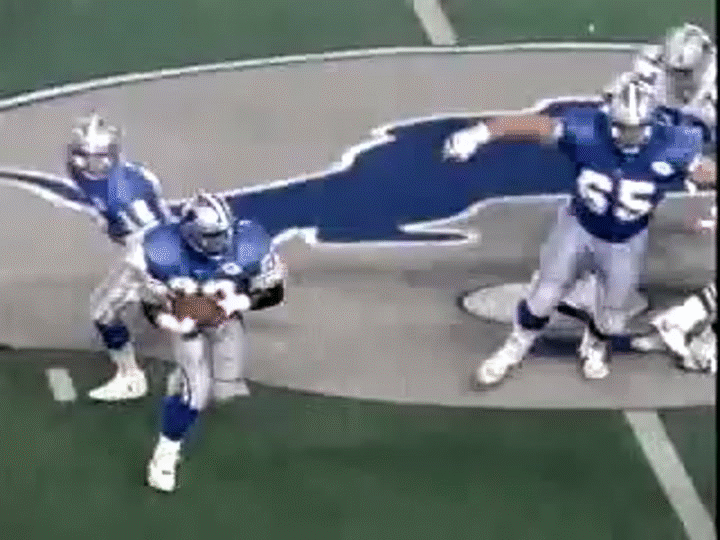 After that my recollection of the draft gets hazy—at least for the other teams. I drafted Neal Anderson, the Bears' running back, with my second pick. I picked up Ernest Givins, Moon's No. 2 receiver, with my third pick. This would ensure that the Oilers would be the team I wanted to watch the most that season. Keep in mind there were three-to-four games on a week back then, so I was just nervously waiting for highlights for many Sundays, wondering if Moon (who will be turning 60 this November, by the way) and Givins would connect—which always resulted in Givins doing the Electric Slide in the end zone. This was, of course, allowed back then, as the Commissioner of the NFL wasn't a total fucking pussy.
Somewhere along the line I drafted Cowboys' tight end Jay Novacek (because I had heard of him, not because he was going to put up good fantasy numbers—this was when tight ends were blockers pretty much, although Shannon Sharpe and some others changed that pretty soon after this) and Dolphins' kicker Pete Stoyanovich. Stoyanovich, in a league that was completely touchdown based, ended up being a good pick because he (unlike most kickers back then, but just like everyone now) could kick 50+ yard field goals, which were worth 5 points each.
I remember very little about who else I drafted that year, with the exception of me taking a flier on a kid no one else in the league had really ever heard of named Brett Favre. Although I think I only started him once, I followed him closely that year, and he made a fan of me for life. I admit, the game wasn't ready for him yet—he seemed like he was light years ahead of his time. In 1992, there were still loads of teams who ran essentially "ball control" offenses. 24 years ago, if you just threw the ball up in the middle of the field towards no one in particular as a quarterback, people might think you should lose your job. And of course in 1992, if you wanted someone to see a picture of your junk, you had to send it by mail or go visit them in person. As I have said, it was a different time.
I won't talk you through the whole season, because A. I don't want to bore you, and B. it was a long time ago and I don't remember it all. I will mention Week 1, however, just to remind all of you how lucky you are that you play fantasy football under current scoring rules with the benefit of NFL Direct Ticket, the Red Zone Channel, and the internet.
On September 6, 1992, a couple months before Odell Beckham, Jr. and Miley Cyrus would be born, Jerome and I drove to our friend Rodney's house to watch the games. And by "watch the games", I mean that we went to watch the one game that was on NBC because that was all that was on. What game did Fox have on? Are you fucking kidding me? No one in their right mind would let Fox broadcast football. On NBC that afternoon, we would be treated to warm, inviting, and insightful sideline reporting from OJ Simpson. Simpson was a totally respectable member of society at the time, not having murdered any people as of 1992.
As luck would have it, the Oilers were playing the Steelers on NBC, and as I said earlier, I had both Warren Moon and Ernest Givins. This was exactly the game I wanted to see. The 1992 Oilers were an interesting team. These are the same 1992 Oilers who blew a 35-3 lead in the 3rd Quarter of a playoff game against the Bills (which I lost $10 to fuckin' Frank on), and the same Oilers whose defensive coordinator (Buddy Ryan) punched their offensive coordinator (Kevin Gilbride) on the sidelines during a game. So like I said, it was an interesting team to get behind—not for the faint of heart.
We settled in to watch the game. Keep in mind, this was back when you actually sat down and watched a game for 3 ½ hours straight. You would also most likely watch the commercials, because there was a decent chance you did not have a remote control and would literally have to get up to change the channel. Although we were tougher, grittier people back then, often this process just did not seem worth it. You would be completely clueless about what was going on in other games (and the rest of the world–if the President got shot, you'd have heard about it–otherwise, nothing) whilst you watched the game you were watching. This was before there was a "ticker" going along the bottom of the screen, of course. Maybe three-to-four times a game, someone would cut in and show a highlight from another game. Other than a brief halftime rundown, that was it.
If you had told us that in 15 years or so, I would be holding something in the palm of my hand that could show me football scores as they happened, tell me the weather anywhere in the world, send messages to anyone else on the planet instantly, take pictures and video, hold every song on every tape and CD that me or anyone else I knew owned, give me access to like 10,000 books, show me directions to anywhere in the world I wanted to go, watch HBO, Netflix, and pornography, play Angry Birds, and probably do a bunch of other shit too, well we would have been pretty goddamned impressed by that. But we also would have burned you at the stake as a witch, because that would have just been crazy talk.
The Neil O'Donnell led Steelers just seemed outmatched by the Oilers from the outset, with the Oilers marching down the field and scoring right away—Moon to Givins, giving me a cool 12 points. To say I was fuckin' pumped would be a major understatement. Right then, right there, I was hooked. That was the moment. As Ernest Givins triumphantly did the Electric Slide in the end zone, I vowed to myself that fantasy football was going to be a permanent part of my life.
Now, like I said, the Oilers' passing game was fierce. And by fierce, I mean that Warren Moon passed for 330 yards and tossed 2 touchdowns—both to Givins! Passing for 300 yards was a big deal back then. Now Blake Bortles can do it with his eyes closed, but back then it was a big achievement—and I was rewarded with an extra 2 points for my trouble. There was, however, one problem. That problem was that Moon threw 5 interceptions.
Wow, I'm sure you're saying–5 picks! That'd cost you 10 points in today's fantasy scoring. Brutal. Just brutal. Warren Moon's scoring line in our league today would have been as follows: 13 points for yardage, an additional 2 points for hitting 300 yards, 12 for his 2 passing touchdowns, and then a 10 point deduction for the picks. This would have given me a respectable—though not great—17 points.
Now let me break down how the scoring broke down for me on September 6, 1992. I received a cool zero points for Moon's yardage, because why the hell would you keep track of meaningless yards, right—except for the 2 points I got for him going over 300 yards. I picked up 12 points for the 2 passing touchdowns. I then, due to our viciously unforgiving interception scoring system, was deducted 25 points for the 5 picks. This netted me a solid negative 11 points for the day, from my star quarterback.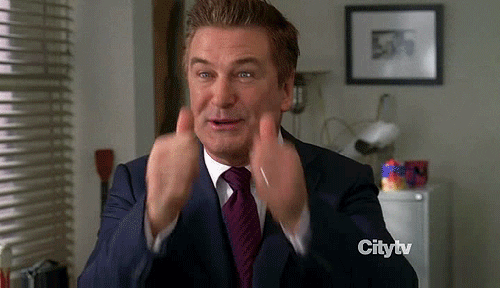 I can vividly remember my buddy Jerome laughing hysterically and clapping his hands as each of the final 3 interceptions took place. I remember on the 5th one, which cost me 9 points alone, I really wanted to punch him but I couldn't bring myself to. But I still think if I had, it probably would've been justified. No telling if we would still be friends today though, so it was probably best that I didn't. The fact that 1992 was, generally speaking, a wonderful time to be alive (after all, River Phoenix and Andre the Giant were both alive and well, so what could you really get too upset about) probably kept me from losing my cool that day.
I did end up winning my Week 1 game as the Bears' Neal Anderson scored me 2 touchdowns. This led me to believe (incorrectly) that I was a pretty good fantasy football player. Many would argue that I did a lot to disprove that notion as the year went on. I decided the best way to win fantasy games was to acquire the entire Houston Oilers' offense. I acquired wide receivers Curtis Duncan and Webster Slaughter, and I also traded for running back Lorenzo White. They were all extremely disappointing. I am pretty sure Curtis Duncan did not score a touchdown all year, which is a real strike against someone in a fantasy league based pretty much 100% on scoring touchdowns. Rest assured, my abilities as a GM were called into question as a result of some of these moves.
The season, despite the fact that I went 5-8 and missed the playoffs, was an absolute blast. Sunday night at 7:00 was the apex of my week for 13 or 14 weeks in a row. That was when NFL Primetime came on, and in 1992 if you were a teenager playing fantasy football, it was a legitimate fucking event.
This is when you found out what happened in every NFL game other than the one or two your local market cable provider decided you were allowed to watch. I mean, sure, you would usually know who won going in—and prior to playing fantasy football that would've been enough. But whereas you might have known the Packers won their game 24-17, you would have had no idea if Sterling Sharpe (who I owned the following year) had received for over 100 yards and earned you that 2 point bonus. These were the nuggets we were watching Primetime for. And for all of you who justifiably hate Chris Berman now, just keep in mind that his persona and his material were fresh and exciting 24 years ago. Hearing him shout about Andre "Bad Moon" Rison, Curtis "My Favorite" Martin, Mike "You're in Good Hands With" Alstott, and Alexander "If Lovin' You Is Wrong, I Don't Want to Be" Wright was often the highlight of my week. If some of us could get together from 7-8 on Sundays, we would. It's been an awful long time since then, but with the possible exception of Seasons 3 and 4 of the Wire, I'm not sure I can recall ever being as excited for a TV show to come on than I was for NFL Primetime in 1992. And of course, following Primetime, you could tune in and watch the Simpsons, which was entering its 4th season, and (depending on who you talked to) may or may not have been responsible for the decay of society.
***
The following year we went to a 12 team league, adding a couple more guys we were in high school with. That year (1993) I put together what I still consider to be the greatest fantasy football team ever assembled; I assure you I will be writing an article about that team, its successes, and its failures, later on.
That league has, over time, evolved into a 14 team league. The name changed from the FFL (for some reason) to the ESFL (Eastern Shore Football League), which I only slightly prefer. Of the 10 guys we went to high school with who were in that 1993 league (two of the 1993 teams were dads of ours, remember), nine of them are currently in the ESFL—and we are working on getting the 10th for next season. I can say with pretty close to 100% certainty that if not for fantasy football, I would be in contact with maybe two-or-three of them at the most. For a guy like me, who is notoriously bad at keeping in touch with people, no price tag could be put on something like this.
I'm not going to lie to you. Fantasy football—and almost everything else—is way better now. I'm not one of these old (I am still under 40, but I admit that high 30's seems ancient to plenty of people—including a lot of my co-workers at the RSJ) jackasses that is going to waste your time talking about how much greater things were in my day—they weren't. Is it better to have a computer keep track of your draft, scoring, transactions, and dues than to have some forgetful idiot keep them in a spiral notebook? You bet your ass it is. Would I still talk to most of these people if we had met in an online draft room instead of the side room of a low grade Eastern Shore restaurant? No chance.
I wouldn't change a thing about my introduction into the world of fantasy football. Well, maybe I would've eaten more of those fries during that first draft. They went fast if memory serves.