Player Stock Ticker
Taking a closer look at The Wolf's WR Rankings: JimboSlice's take
The other day, our guy The Wolf put out his WR cheatsheet by tier. Reading through it, you can tell the guy knows his stuff and has clearly spent nights out in the Fantasy wilderness working on those vision quests. I'll be taking a look at each tier while giving my thoughts, and adding some additional content on the overall piece.
Tier 1: Hit the nail on the head here, Antonio Brown is the undisputed #1 fantasy wide receiver and at least in my books the easy choice for #1 overall receiver. Not much to discuss here.
Tier 1.5: These three receivers are the ideal makeup of a 1.5 tier. If I have a Top-4 pick in drafts this year, I will be taking one of these four receivers. The NFL has become such a passing league and these guys consistently produce every week. I have much more faith in the top crop of wide receivers than I do for Le'Veon Bell coming off a knee injury plus 4-game suspension, a small David Johnson sample size, and a rookie in Ezekiel Elliot. The only change I personally would make is bump Julio Jones up over Deandre Hopkins. Jones led the league in targets last year (203), and I don't expect that number to drop much, if any at all. PS, I'm BIG on Odell Beckham Jr this year, I'm expecting his best season yet.
Tier 2: The Wolf does his work again as this crop perfectly represents your quality WR1's. Brandon Marshall and Keenan Allen stick out the most for me. Marshall finally has his QB back in Ryan Fitzpatrick and will be playing for Antonio Brown's Rolls Royce. Keenan Allen was off to a MONSTER start last year, finishing with 67 catches for 725 yards and 4 touchdowns in 8 games. Over the course of 16 games, that would have been 134 catches, 1,450 yards and 8 touchdowns. Elite numbers. The only change I would make here is swapping Jarvis Landry for Alshon Jeffery, but that's only because I don't fully trust Jeffery and have quite the fanboy crush on Jarvis Landry as seen in a past article.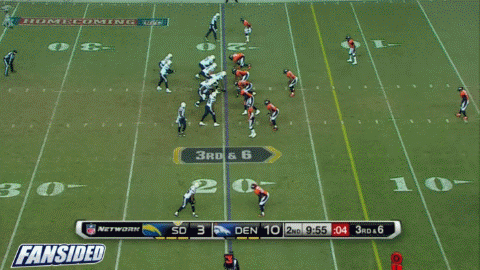 Tier 3: Tier 3 represents my personal WR1 cut off line. I cannot have anyone past this tier in my #1 WR spot and feel good about my roster. As mentioned before, I'd bump Landry up to 2 for Jeffery but the remaining players in this tier fit what I'm looking for. Sammy Watkins and TY Hilton are both question marks for me, I don't have full confidence in them and would leave them at the bottom of this tier. I'm a big fan of Brandin Cooks and would bump him up to about the 13/14 spot, I think he will have a monster year for the Saints. Another guy I would bump up is Amari Cooper. He's another guy I think will have a big jump, especially with a year under his belt working with Derek Carr. He should be a threat for double digit points every week. I love consistency.
Tier 4: Not much to add here, another solid grouping. I do like Golden Tate comfortably slipping into the #1 receiver role in Detroit alongside pass-happy Matthew Stafford. I would move Tate into this tier, and I feel he's someone I will be targeting a good amount in drafts this year.
Tier 5: You can start to see the decline in talent here as we move farther down the tiers. I really like Donte Moncrief, he was someone I played many times in Daily Fantasy last season (stay tuned for those blogs coming out this year). I'm questionable about Allen Hurns and his ability to replicate his success last year. My initial reaction is that he was a flash in the pan, but with Bortles slinging the pigskin around you never know. I would feel much better bumping Tyler Lockett up to this tier and taking him in drafts. Don't sleep on those return touchdown points.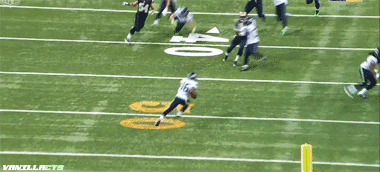 Tier 6: This select group is pretty accurate showing the receivers who have a high ceiling and can offer great returns when invested in. DeVante Parker was one I took a flier on last year that paid off towards the end. He should have a strong, consistent year with Ryan Tannehill under Adam Gase's offense — a lot of Demaryius Thomas (a prodigy under Gase) to Parker's game.
Tier 6.5: The last acceptable starters here. Those guys fighting hard for the last starting spot on your roster. There's some value hidden in here to help balance out a worth and hearty starting lineup. Willie Snead is one guy I really like and would like to target in drafts this year. He showed a good chemistry with Drew Brees later on in the year and has so far been one of the top performers in the Saints' training camp. Tavon Austin though represents that guy I won't touch with a 10 foot pole. 20 feet might not even be long enough. I avoid him like the plague.
Tier 7: I like these late round flyers. Philip Dorsett has big time potential with a high ceiling, and I think Chris Hogan has the ability to play that Wes Welker-ish role when he first came to New England. Randy Moss and Donte Stallworth got all the hype, but Welker came out of nowhere to establish himself in the slot. Hogan could be another Julian Edelman Lite version. Some names not mentioned that are deeper and I would keep an eye on are Bruce Ellington (SF), Jermaine Kearse (SEA), and Cole Beasley (DAL).
Overall, this wide receiver cheatsheet is a great way to really look at the position when drafting this season. It appears that Wide Receivers are starting to take over the fantasy realm, so make sure to take the time to consider all your options. Make sure to check back for more positional breakdowns, including our thoughts on each of them. The fantasty season is almost underway. Make sure you're ready.
Make sure to tune in for our Wide Receiver Podcast Special, as Part One is soon to debut. If there's a player or scenario you'd like to hear discuss, especially around wideouts, let us know!