Player Stock Ticker
Fantasy Football Stock Report: Andrew Luck struggling in training camp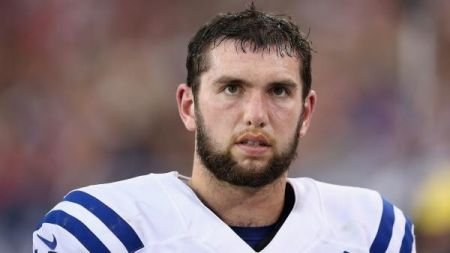 Every morning we compile the most important fantasy football links of the day for you to stay up-to-date and ahead of your fantasy opponents… This is your number one place for beat writer blabber, injury news, transaction tracking, and fantasy analysis from the experts who taught us a thing or two.
Here's what I'll say: I'm a bit underwhelmed. Not concerned. https://t.co/hqkyGQRpag

— Stephen Holder (@HolderStephen) August 1, 2016
Stephen Holder (Colts beat writer) was asked about his thoughts/concerns about Andrew Luck so far in training camp and had this to answer. Coming off an injury and having a loaded arsenal, everyone expects Luck to bounce back with a monster season. We would hope to see him flourishing at camp but that doesn't appear to be the case so far. Luck is a supreme talent and has all the tools and opportunities to but up elite numbers again. We'll be sure to keep an eye on it.
Bone bruise in the left knee for Ajayi. Will only be out for a couple of days.

— Adam Beasley (@AdamHBeasley) August 1, 2016
The timing couldn't be worse for Ajayi to suffer an injury as Arian Foster has signed and has looked great in camp thus far. Ajayi was labeled as the breakout guy coming into the '16 fantasy season due to his newfound starter role in Lamar Miller's departure. Ajayi's stock continues to drop while Foster's continues to rise. It's crazy how one signing can change so much in the fantasy landscape, but it looks like an uphill battle for Ajayi going forward.
"Running back Jerick McKinnon, who has been getting extra work with Adrian Peterson nursing a slight hamstring strain, left early in Monday's practice, joined by a member of the team's athletic training staff. "He's fine. He'll be alright," Zimmer said. "He just got twisted."
Ben Goessling – ESPN Staff Writer
It's likely not a big deal but Adrian Peterson is nursing a hamstring injury from practice. Now at 31 years old, it's that magic age where running backs start to break down and fade away. A recovery is bound to happen, but if more injuries start to pile up it's worth keeping a close eye on Jerick McKinnon, the explosive and shifty playmaker. He's worth a stash for the very deep rounds, one of our potential "penny-stocks" so to say. Don't feel like you should be dropping Peterson on your draft boards, he's still an absolute beast.
"Tyrell Williams, a second-year pro, has seen extra work with the first-team offense in Johnson's absence. Williams also worked heavily with the ones when a hamstring injury limited Travis Benjamin this spring."
Michael Gherkin – San Diego Union Tribune
With Stevie Johnson injuring his knee and undergoing surgery, a spot on the outside has opened up for San Diego receivers. It appears that Tyrell Williams has been getting the extra work with those open snaps which spells huge potential for a late round flier. The San Diego offense runs through Philip Rivers and he is guaranteed to throw a ton of passes giving whoever ends up as the #2 Chargers receiver some serious potential. Keenan Allen coming back obviously diminishes the role slightly because of his high target volume, but don't sleep on that other receiver. Whoever that ends up being.
Not strictly fantasy:
Mike Wallace has been getting first team reps at Ravens training camp
Reggie Bush has signed a 1-year deal with the Buffalo Bills
According to Drew Brees, Coby Fleener has the potential to catch "a ton" of balls this year
John Brown of the Arizona Cardinals is currently undergoing concussion protocol