Ahhhh the "Freshman 15." It's a well known and talked about phenomenon for those about to begin their collegiate careers. You first step onto campus ready to conquer the world. You are young, free, and ready to take on the next stage of your life. That's when the "Freshman 15" hits. Numerous trips to the dining hall where you can eat whatever you want in how ever many quantities you want. Drinking excessively numerous days of the week because that's what is considered normal now. Eventually it all catches up to you, which Eddie Lacy can certainly attest to.
Lacy came out of Alabama as a three time national champion and was drafted in the second round by the Green Bay Packers. Immediately thrust into a starting role, Lacy became a coveted piece in fantasy football leagues. Like many college freshman, Lacy was ready to go and took his first year by the horns. Rushing for 1,178 yards and 11 touchdowns put the Alabama product in extremely high demand. Lacy's ADP and future value increased the same way those college freshman's waistbands did. Exponentially.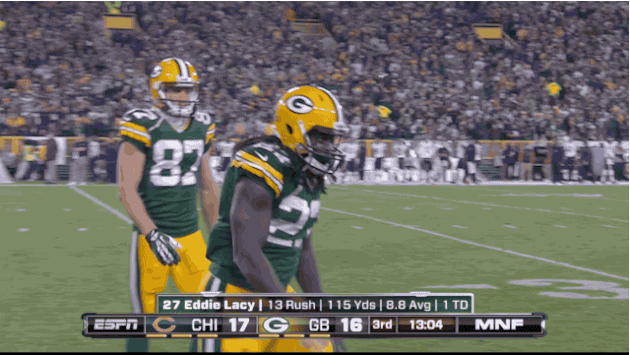 Fast forward to sophomore year. Eddie Lacy is now a lock for a mid to late first round pick. Similar to those now sophomores who have now discovered younger freshman girls and their love of boxed wine. The sky was the limit. Lacy rushed for 1,139 yards and 9 touchdowns nearly mirrored his freshman year stats. This is where it started to get dangerous. Lacy looked like an absolute fantasy monster who could easily rush for 1,000 yards and 10 touchdowns every year. The boxed wine kept working, and there was no receiving back vulture or cock-blocking friend/roommate to get in the way. Lacy was destined for fantasy stardom. And then this happened:
Junior year is always the ultimate wake up call. Third year in, here struts Eddie Lacy being talked about as the No. 1 overall pick in fantasy football. After two years of killing it in the fantasy world, it was very hard to pass on Lacy's talents and value early on in drafts. However, it looked like Lacy seemed to be enjoying his success a little too much. He had put on an absurd amount of weight that when the picture above was released, the media went into a frenzy. He was in no condition to replicate his past success, and all of the sudden those younger college girls started noticing the double chin and beer gut, met with faces of disgust. To the tune of 758 yards and 3 touchdowns, Eddie Lacy went down last season an an enormous (pun intended) bust.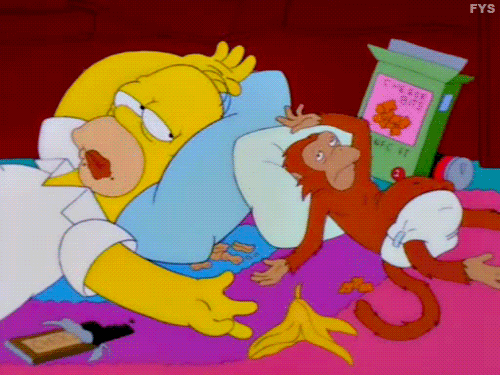 Now we find ourselves in the present and Lacy has fallen from the top pick into the second/third round. There is still value there, but the drop is quite considerable. Keep in mind from our post yesterday that Lacy is still overweight and not where the Packers organization is hoping he would be at. It appears that he's cut down on the weekend boozing and late night trips to the dining hall, but maybe an extra day or two of cardio at the gym could put Lacy back into fantasy stardom. We will continue to monitor his weight closely because Lacy has the potential to be a polarizing player in the fantasy world and could be a huge "value" pick if he gets back to a standard playing weight.
Good luck Eddie. Stay away from those late night munchies and limit yourself to one night of excessive drinking on weekends. Don't forget to hit the treadmill either. Godspeed.