It's a tradition unlike any other. No, not the Masters, it's the big reveal of the Madden football video game cover. This year's selection is New England Patriots tight end Rob Gronkowski which sent a flood of messages to my phone with concern. "Pray for Gronk's knees," "we're screwed," the list goes on and on. This got me thinking, is the Madden Curse real? Does it, or should it have any impact on how you approach this year's draft? Let's take a closer look.
2000: Eddie George
We start all the way back at the year 2000 when God himself, Bill Belichick, left the New York Jets to come and coach the New England Patriots. It was also the year Ray Lewis and a bunch of friends decided to take a stab at a couple people in some argument over a misheard call in a game of bingo. George was coming off a season where he rushed for 1,304 yards and 9 touchdowns. He followed that up by landing the cover and then rushing for 1,509 and 14 touchdowns.
Verdict: Fake
2001: Daunte Culpepper
Culpepper took the NFL by storm alongside Randy Moss in 2000, tossing for 3,937 yards with 33 touchdowns and 16 interceptions for a QB rating of 98.0. The Vikings went 11-5 and lost in the NFC Championship game to the New York Giants. Fast forward to his cover year, and Culpepper only started 11 games because of a knee injury. His yardage dropped by 1,300 yards and touchdowns by 19. The Vikings slipped to 4-7 in games he started.
Verdict: Real
2002: Marshall Faulk
The prior year: 1,382 yards and 12 touchdowns. Part of the greatest show on turf while making it all the way to the Super Bowl. Next year, 953 yards and 8 touchdowns while only starting 10 games due to an ankle injury. His rushing numbers decreased every year since landing on the cover.
Verdict: Real
2003: Michael Vick
For the record, Madden 2004 with Michael Vick was the greatest. It was hard to top the thrill of picking the Falcons and scrambling all over the field with Vick. He had so much speed it was like Usain Bolt outrunning Fat Albert in quicksand. Not even close. 2002 was Vick's first full season as a starter where he threw for nearly 3,000 yards and had 24 total touchdowns. Fast forward to the cover year and Vick broke his leg in the third preseason game, limiting his season to 5 games with a dogshit 69.0 QB rating.
Verdict: Real
2004: Ray Lewis
This was the first time a defensive player was selected to appear on the cover of Madden. It's a little harder to gauge the stats of a defender, but Lewis finished with 147 tackles leading the Ravens to a 9-7 record.
Verdict: Fake
2005: Donovan McNabb
McNabb landed on the cover after his trip to the Super Bowl where he left it all on the field against our lord and savior Tom Brady. McNabb's numbers dropped drastically from 3,875 yards and 31 touchdowns to 2,507 and 16 touchdowns. He started the season hot, but went ice cold only to find himself with an injured groin and on the IR for the last 7 games.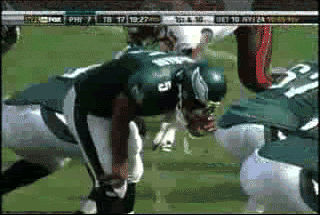 Verdict: Real
2006: Shaun Alexander
2005 was a very good year for Shaun Alexander. 1,880 yards and 36 total touchdowns to be named MVP is just absurd. Beating the Steelers in the Super Bowl would have been the cherry on top, but it was not meant to be. Rightfully so, he was placed on the cover while the 12th men had high hopes for their Seahawks. Unfortunately, he broke his foot in Week 3 which limited his stats to 896 yards and 7 touchdowns in 10 games.
Verdict: Real
2007: Vince Young
While I enjoyed Madden 08 very much, Vince Young did not enjoy his season as Madden's cover boy. His rookie season was bleak, but interesting as Young always had that buzz around him. He threw for 12 touchdowns and ran for 7 more. It seemed like there was a future ahead of him. Then in 2007, Young's touchdowns through the air and on the ground both decreased, while seeing his interception total increase. His QB rating ended up being 37.5, which was just as bad a grade as his Wonderlic scores.
Verdict: Real
2008: Brett Favre
This was Favre's first Madden Cover appearance, after previously appearing on NFL Quarterback Club between 1998 and 2002. The funky thing about this cover was at the time Favre was retired but then unretired and was traded to the Jets. Favre appeared in a Packers jersey on the cover, but there was a Jets uniform cover that could be downloaded and used. Nevertheless, the old gunslinger came out and threw for 3,472 yards with 22 touchdowns and 22 interceptions. It's a noticeable dip in his prior year numbers but not something crazy.
Verdict: Kinda real
2009: Troy Polamalu & Larry Fitzgerald
Now Madden decided to get all fancy and put 2 players on the cover to try and stop this Madden curse that had taken the nation by storm. These two were the star players on the teams from the previous Super Bowl. Polamalu ended up injuring his MCL in the first game of the season. He returned week 6 and injured himself again which limited his season to 5 games. Fitzgerald on the other hand had himself a nice season posting 97 catches for 1,092 yards and a career high 13 touchdowns.
Verdict: Real for one, fake for the other
2010: Drew Brees
Fresh off a Super Bowl victory, Drew Brees landed himself on the cover of Madden. He finished the year with 4,620 yards and 33 touchdowns. Sure it wasn't 5,000 yards or 40 touchdowns like he's done before, but those are still damn good numbers.
Verdict: Fake
2011: Peyton Hillis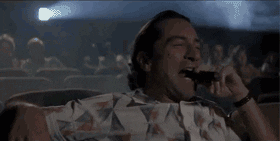 LOL
Verdict: Real
2012: Calvin Johnson
In 2011, Calvin Johnson caught 96 balls for a then career high 1,681 yards and absurd 16 touchdowns. How did he follow that up? Oh just with a cool 122 catches for 1,964 yards. No big deal.
Verdict: FAKE
2013: Adrian Peterson
This was the beginning of the next-gem era with Playstation 4 and Xbox One. Barry Sanders was also on the cover for the PS3 and Xbox 360 versions so those don't count. Peterson had rushed for 2,097 yards last season which was good for second all time and 8 yards behind Eric Dickerson for most all time in one season. Peterson finished the next season with 1,266 yards and 10 touchdowns so that wasn't much of a disappointment, but we all know what he whipped up for us the following year.
Verdict: Fake
2014: Richard Sherman
Sherman's giant persona landed him on the cover for the 2014 season. He played every game while recording 4 interceptions and 11 pass deflections. He also set a career high in tackles that year, while leading the Seahawks defense all the way to the Super Bowl, only to lose to our lord and savior Tom Brady.
Verdict: Fake
2015: Odell Beckham Jr
It was going to be tough for ODB (don't give me that OBJ shit, that nickname sounds AWFUL) to follow up on his amazing 91-1,305-12 stat line his rookie year that immediately catapulted him to fantasy stardom. I was fortunate enough to have him on my fantasy team en route to a championship. I'll never forget it, my father brought out his victory cigar and put it on the table thinking he had won the title. Then this play happened and I took that cigar and went outside for a nice victory stogie. Life is good man. Anyways, his sophomore year ended with a 96-1,450-13 line. Pretty safe to say he avoided the sophomore slump/Madden Curse.
Verdict: Fake
FINAL VERDICT: DEAD
Overall, the Madden Curse was a VERY real thing in its early days. It was something that was talked about in mainstream media and anyone who played Madden or followed football likely had some idea of its awareness and validity. As we have seen though, curses do get broken. Look at the Boston Red Sox. 2004 was magical and that was the biggest curse to have ever been broken. Larry Fitzgerald and Drew Brees started to chip away at the curse, but ultimately it was Calvin Johnson, Megatron himself, that came in and delivered the final blow to officially end the Madden Curse. All cover guys from then on have just been dancing on the curse's grave to the tune of great success. So have the utmost confidence in picking Rob Gronkowski this year, while I go knock on wood and pray to the almighty gods nobody takes out his knees this year.