Did you have Devonta Freeman on your team last year? No? Me neither, but most likely whoever did was perched close to the top of their league's standings for majority of the year. Finding quality value guys in your draft can really make a season a memorable one. Like having Arian Foster in 2010 as he took the world by storm, or Odell Beckham Jr. his rookie year. Everyone loves to hunt for the sexy sleepers that can win them a title, but for me, I'm all about consistency. I have swung and missed on a good number of sleeper picks in my fantasy football career, as well as the having the always daunting early round pick based off huge buzz/potential. Here are some players that I feel are undervalued, and can either offer some later round value, or are more valuable than they are made out to be.
QB: Kirk Cousins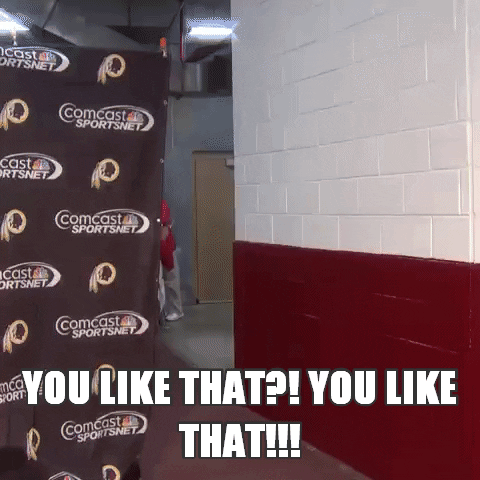 You like that?! Cousins comes into the fantasy season ranked as the #20 quarterback in Yahoo's rankings and #119 overall (I've only played Yahoo, so these are the rankings I use, for now). In Cousins' first full year as a starter, he finished with the 8th highest point total for QBs while throwing for over 4,000 yards with 29 touchdowns. The QB pool is rather deep this year, and with the increased importance of landing top WR/RBs, it's only smart to be waiting on a QB that can still put up top numbers at a much cheaper price. Cousins is molding himself into a reliable starting quarterback and the organization is surrounding him with pieces by drafting Josh Doctson in the first round. The talent is there, so don't be surprised when he starts putting up serious numbers and is garnering more national attention.
*Another QB to look at for good value is Tyrod Taylor. His mobility certainly helps, and he should be more confident and poised in his second year as the Bills' starter.
WR: Jarvis Landry
Obviously this is for PPR leagues (if you don't play PPR, I don't want to know you) and may not seem like a "sleeper" pick, but Jarvis Landry's value cannot be understated. Last year's stat line of 166 targets (6th) 110 receptions (4th) 1,157 yards (11th) and 4 TDs is eye popping minus the low touchdown numbers. Keep in mind, he's a dangerous returner who is always a threat to bring one to the house for a nice return touchdown bonus. Ranked as the 24th best receiver just seems criminal when you look at it. With Landry, you know he is Tannehill's option A, B, and likely C. In the open field, he's an absolute nightmare for opponents to tackle. I personally would gladly take Landry over the likes of Sammy Watkins and TY Hilton who are both ranked higher.
WR: Larry Fitzgerald
Just when you think Father Time is going to come and snatch good ol' Larry Fitz away from us, he bursts out with a 109-1,215-9 season. Pretty remarkable when you look at it. The Arizona offense and Carson Palmer are buzzing at an all-time high, which only helps add to Fitzgerald's value this season. Coming in at #67 overall and #32 in WRs had me questioning if I was looking at the right numbers. Low and behold, I was, and I couldn't love Fitzgerald's value any more. He will always be Palmer's go-to-guy, and as long as he's flashing those pearly whites along with those giant mitts, he will be on my radar as someone I want on my team. Michael Floyd is the higher rated receiver on the Cardinals, but I would gladly pass over him and wait another round or two to go snag Fitz.
RB: Dion Lewis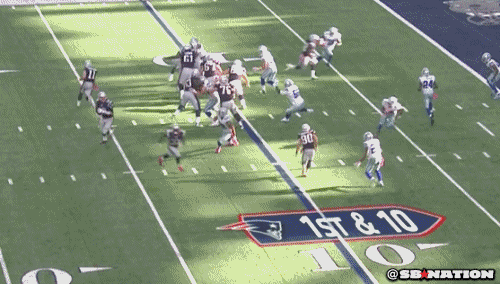 I'm getting all giddy writing about Dion. Like a teenager girl/me on a weekend when Bieber music starts playing. This shifty back paired with LeGarrette Blount forms a nice thunder-and-lightning backfield for the Patriots. They say lightning never strikes twice in the same spot, but count on Lewis striking in the end zone multiple times this year after recovering from an ACL injury. As electric as he is in the open field, Lewis also possesses the ability to run between the tackles and make opponents miss while finding his way into the secondary. He is what New England missed so badly last postseason, as we all know Brady enjoys feeding his receiving backs. Last year Lewis had 36 receptions in 7 games, which mathematically would have been good for around 82 catches over the course of a whole season. Even with Brady potentially sidelined by this asinine suspension from fuhrer Goodell, one would think that Lewis would be asked to provide more in the running game, and act as a solid check down for backup Jimmy Garoppolo. Coming in as the #25 running back, I would have a lot more confidence in Lewis than Jay Ajayi, Ryan Mathews and Matt Jones who are all ranked higher.
RB: Duke Johnson Jr
Last year I targeted Johnson as one of my sleeper picks and made sure to grab him in one of my leagues. While he didn't produce to the level I had expected, he wasn't a total letdown. By now you can probably tell I'm all about the PPR guys. Someone who can consistently catch passes and add a cheap +1 off a 1 yard catch have a spot on my roster any day. Seeing as Johnson plays for the Browns, winning isn't very standard for Cleveland. This helps in the sense that when the Browns are often trailing, they are more forced into passing situations to catch up. Enter Johnson, who finished last season with 61 catches and makes up a tandem backfield along with Isaiah Crowell. Hue Jackson has praised his two running backs saying how great they look thus far, but you can take any preseason chatter with a grain of salt. I would hope to see improved rushing numbers for Johnson, but the receiving numbers should stay roughly the same at the absolute minimum. He's a playmaker with the ball in his hands, and Browns would be smart to utilize his talents more often. The #39 running back and #117 overall is someone you should look at in the later rounds. Also keep an eye on Crowell, who isn't that much farther ahead in the rankings.
TE: Jason Witten
As long as Tony Romo is the QB of the Dallas Cowboys, Jason Witten will always be on my radar. Granted, Romo isn't the most durable QB, but we all know how much Tony loves his security blanket and ol' reliable. With over 100 targets last year, Witten belongs in the upper tier of fantasy tight ends. For some reason, he checks in at #15 instead. His touchdown numbers are a little low, but he's proven to be a serviceable and consistent receiver as the last time he failed to surpass 70 receptions was in 2006. Like Fitzgerald, he's another older guy. Don't always trust the shiny new toys on the market (except his teammate Ezekiel Elliot), when you can always fall back on some good ol' American muscle.
DEF: Kansas City Chiefs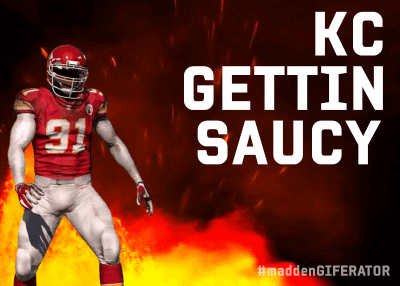 Last year I really liked the Cardinals and Jets on defense and managed to snag both in one of my leagues. It was a great rotation to have based on favorable match ups. A solid defense can be underrated as they can provide some quality points with good performances. The key is to find a good balance between teams that don't let up too many points, but also create a good number of points for themselves (sacks, INTs, fumble recoveries). The resigning of Tamba Hali and Derrick Johnson were huge and keeping Eric Berry around is priority #1. There's a good core in KC and being ranked as the #10 defense seems like great value based on what they provided last year.