The Wolf's 2022 Fantasy Football Investing Guide and Projections
Want to tear your league-mates into shreds?
Hoist the 2022 Fantasy Football Championship, and all the glory (and $$) that comes with it?
Here is your ultimate playbook. The answers to the test.
The Wolf's 2022 Fantasy Football Investing Guide & Projections
Find 100+ pages featuring...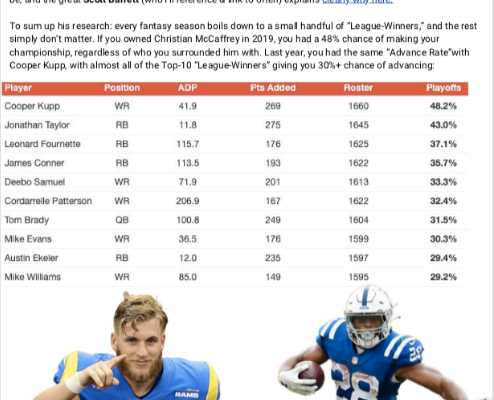 2022 OPTIMAL STRATEGY
The game theory & Research you need to win each round of your draft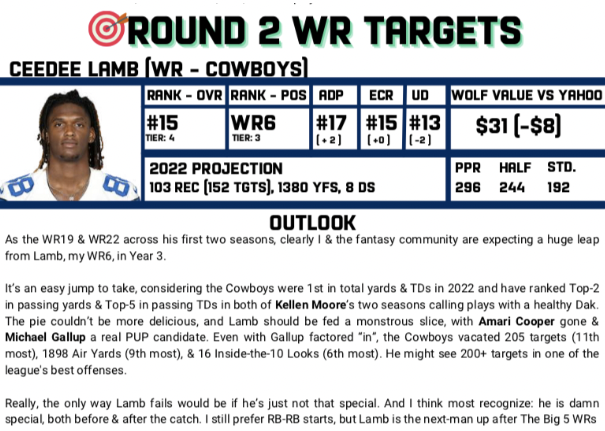 MUST-DRAFT TARGETS
Who will smash their ADP & bring you 2022 Titles?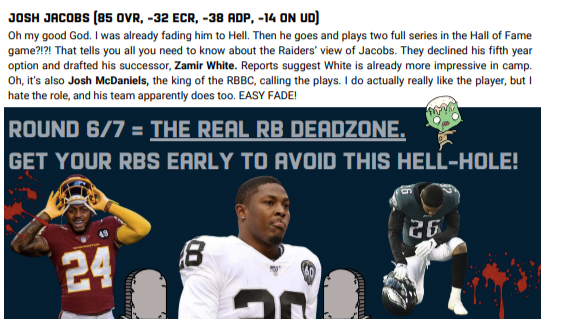 MUST-AVOID BUSTS
The landmines you need to dodge (& who to take instead)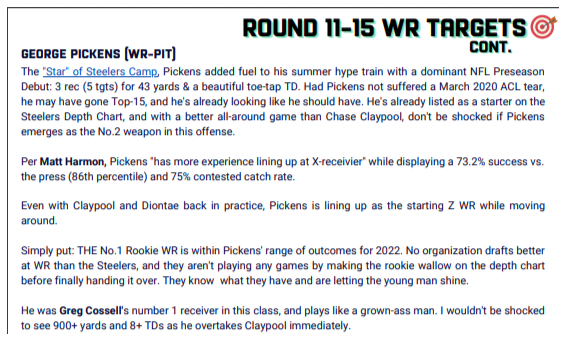 LATE-ROUND LEAGUE WINNERS
The "Penny Stock" Prices that Explode & Swing 2022 Titles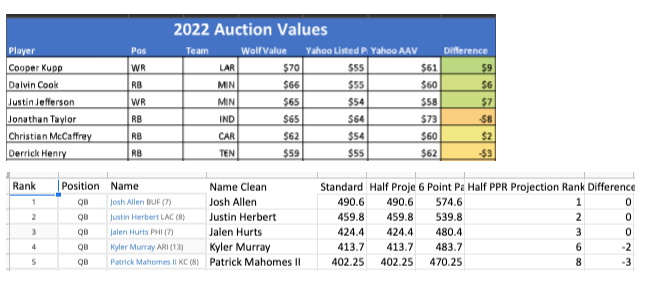 PROJECTIONS & AUCTION PRICES
The Wolf's Projections on EVERY PLAYER (& What Auction Price those stats are worth)
UPDATED ALL SUMMER!
The Most Up-to-Date Information for your Drafts!
PDF & Live Document Access
Wolf Note & Guarantee
I'm humbled that you're considering my 2022 Investing Guide & Projections. I truly believe the insight & value it brings is the best in the game, and far outweighs the $20 you'll pay. If you purchase & disagree, I will refund your purchase immediately — just hit me up @RotoStreetWolf and request a refund. 
Your support means the world, and is going to help take Roto Street to its next level (& this humbled Special Ed Teacher continue chasing his dreams).
We'll email the PDF after you complete your purchase, so make sure you put your email in the checkout form, and check your spam folder if you don't get it!
Thank you so much, now dig in and dominate!