Player Stock Ticker
The Leek: Local Man Invites Woman To Join Fantasy Football League She Already Runs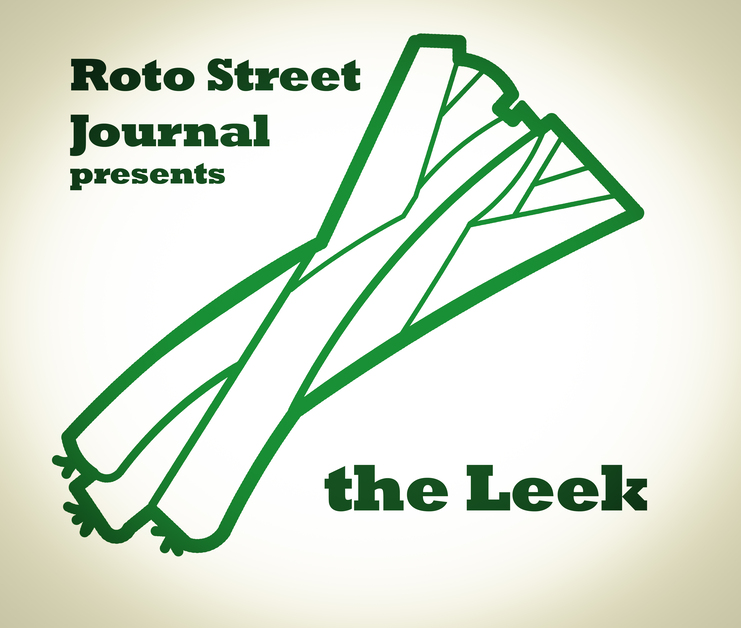 A good game plan requires balance. So to prevent yourself from getting overloaded by information to help your fantasy team, we're proud to provide you info that won't help you whatsoever, every Saturday during the 2021 season.
This past offseason, Dicky heard about this fantasy league with some cool, newer features, so his friend reportedly told him to go down to the local B-Dubz to meet the commissioner about joining.
He was told the commish would be wearing a Titans jersey. Couldn't find the dude, but a chick walked up to him wearing one.
"Hey man, you Dicky?"
"Aw, yeah, hey, love the AJ Brown jersey, with his new number too, that's awesome. You know he actually gave his old number to Julio Jones when they got him in a trade—"
"Oh yeah, I know. It was cool."
"—and Julio's real name is actually like, it's, like, Q, U,—"
"So you wanted to join the league?"
"Oh, yeah. Yeah! I'm here to talk to the commish of this league that's like, well it's actually called like, fantasy football."
"Haha, yeah, I've heard of it."
"Oh really? Awesome, that's awesome. I guess this league does this thing called league median,"
Dicky took a deep breath in and looked upward, really focusing in, "It's this new thing that's like, super progressive, like, really fair—"
"Yeah, I brought it up to the guys last year,"
"—and it just makes everybody's record, like, less fluky and stuff."
"Yeah, the guys really liked it, they wanted me to keep it."
"For you to what? Ohhhh shit, you're the commish?"
"Hahaha, yeah, you got it."
"Ohhhhh no way, man, my buddy told me I'd be talking to Vick."
"Well I'm Vicky, what a coincidence, ha,"
"Oh…Aww-haww, man, I feel so stupid now. Ugh, I'm sorry, I mean—"
"No man, it's alright."
"—yeah, you sure? I didn't mean to—"
"Yeah, yeah, we're cool."
"Awesome. That's awesome. And I heard your league does this one scoring setting, I can't remember what it's called but it's like—"
"Point per first down?"
"—it's real like, better than PPR even I think and, wait what'd you say?"
"Point per first down."
"Yeah! Point per first down! Some P-P-1-D, huhuuuh, awesome! You know what that is?"