Player Stock Ticker
The Leek: Fantasy Football Championship Awarded Following Week 6 After League Prophet Revealed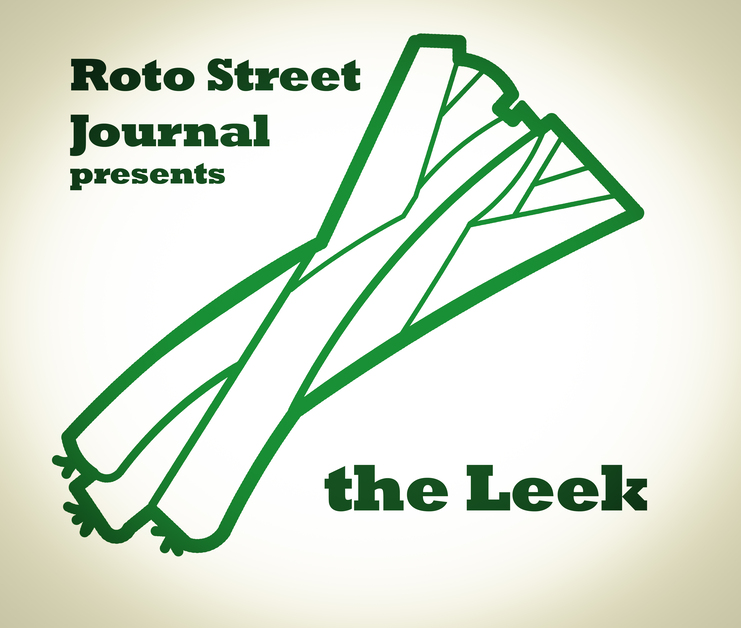 A good game plan requires balance. So to prevent yourself from getting overloaded by information to help your fantasy team, we're proud to provide you info that won't help you whatsoever, every Saturday during the 2021 season.
It's tempting to feel the power of controlling our destiny, that our success is truly of our own doing, and that the pride we exude is fully earned.
But seasoned fantasy veterans know, that we must be aware and recognize that there is a power higher than us, whose will is not subject to our mortal judgment.
Nearly every year, the fantasy gods, seemingly randomly, bestow the gift of impeccable timing on somebody in your league. With wisdom beyond our understanding, they don a worthy recipient of unspeakable honor on their way down an unscathed path towards a 'ship.
And if you're diligent, you can see the signs early. They're the ones who do things like start Terrelle Pryor for just one game, but it just so happens to be the one game he rips off a 93-yard touchdown run as quarterback of the Raiders.
The defenses they stream for the week hit Every. Single. Time.
If you're still not quite sure if you spotted the chosen one, their "random" waiver wire pickup just before the playoffs begin will give them away, like Doug Baldwin or Kirk Cousins in 2015, or Breshad Perriman in 2019.
This year, Bill's had an eye on Gil since the beginning. Gil drafted Cordarrelle Patterson. Got to 5-0 on the back of Chris Moore (Who? Exactly).
And when Donovan Peoples-Jones came down with a halftime hail mary a week later, Bill just had to check his phone. And guess who threw him into their lineup "on a whim".
The league discussed it, and the decision was unanimous. The fantasy gods declared Gil a fantasy prophet.
They christened Gil the champion after only six weeks. An unprecedented move, but, the league's been through this enough times, they know that any effort to deny the inevitable is in vain.
The league decided instead to focus this energy into other areas. Certainly if the higher powers that be can dictate the course of fantasy history, that can't be the only thing they're limited too, right?
Fuck it, let's go for it. The league listened eagerly to Gil's advice.
Yeah, Bill, ask about that raise at work, you deserve it. Jill, go find that rush that's been missing in your life, and uh, Will, start that business you always wanted too. The prophet says it's all-l-l-l gonna work out.
__________________________________
UPDATE: Bill is unemployed, Jill's husband filed for divorce, and Will is in prison for running a ponzi scheme. The fantasy gods, apparently, stay in their lane.