Player Stock Ticker
The Leek: Local Fantasy Football Player Goes On Farewell Tour For The Sixth Time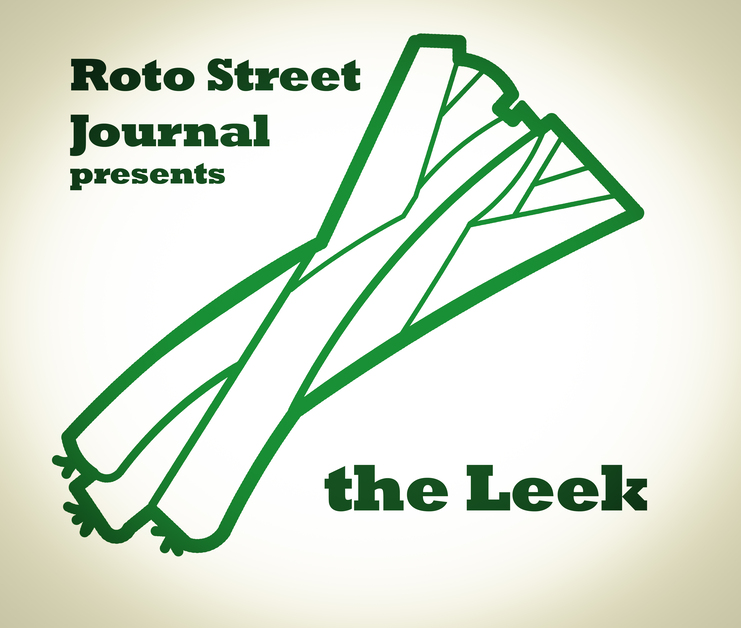 A good game plan requires balance. So to prevent yourself from getting overloaded by information to help your fantasy team, we're proud to provide you info that won't help you whatsoever, every Saturday morning during the 2021 season.
As week 5 nears, fantasy players are reminded once again that the winds of change are ever-present.
Derrick Henry has seen more targets than Alvin Kamara, Cordarrelle Patterson is the RB3, and the league leader in rushing touchdowns is Sam Darnold.
However, some things do remain constant. One fantasy league changes it's free agent acquisition process from Reverse Order Of Standings, to a 1000 point waiver wire budget. And Jimmy has a grievance, left promptly in the league's comment section:
"Ok so this waiver wire is already a fucking joke because I spent over $100 on a certain players & only got (1) one guy?!?!?!? & these other lucky ass SOBs I see only spent like $10, $20, or $30 on players that they got?!?!?! And don't even tell me that it goes to the team with the least points because why do we even have a damn budget then in the first place commish?!?!?!!??? We all started out 0&0 dude if this is the case with worst record & lowest point total then that means we may as well not even try for guys cuz Steve is just gonna end up with the best available free agent with his shitty ass team!!!! I HATE FANTASY, AFTER THIS SEASON, I'M DONE!!!!!!!!!!!!"
In a world of constant change, this local league knows they're privileged to have something they can always rely on.
Jimmy, who in 2016 called fullback Aaron Ripkowski "sleeper of the year", was once again threatening retirement. Like how the first chill in the air signals the onset of autumn, nothing says that football season is in full swing like Jim's ill-advised claims of getting screwed.
Not that he never held himself accountable. After all, he once did change strategy mid-draft because he had "too many white guys".
And so, the story continues, the song remains the same. A new week, a different city, the show is performed. The crowd gives a standing ovation, cheers belted with the enthusiasm of finality, of the story's last chapter.
The crowd knows, though, that this isn't the end. Yes, it's fun to play into the moment. But give it one, two, maybe three weeks, and the comment section will assure us that next season there will, in fact be, a seventh farewell tour:
"Gee whiz fellas I really feel like my luck is finally changing I mean somehow I managed to draft the #1 kicker & the #1 defense in the league this year….. So watch out boys cuz between those two positions man I'm unstoppable!!!!!"