Player Stock Ticker
The Leek: Fantasy Football Gets A Little Too Real For Bro At Local Community College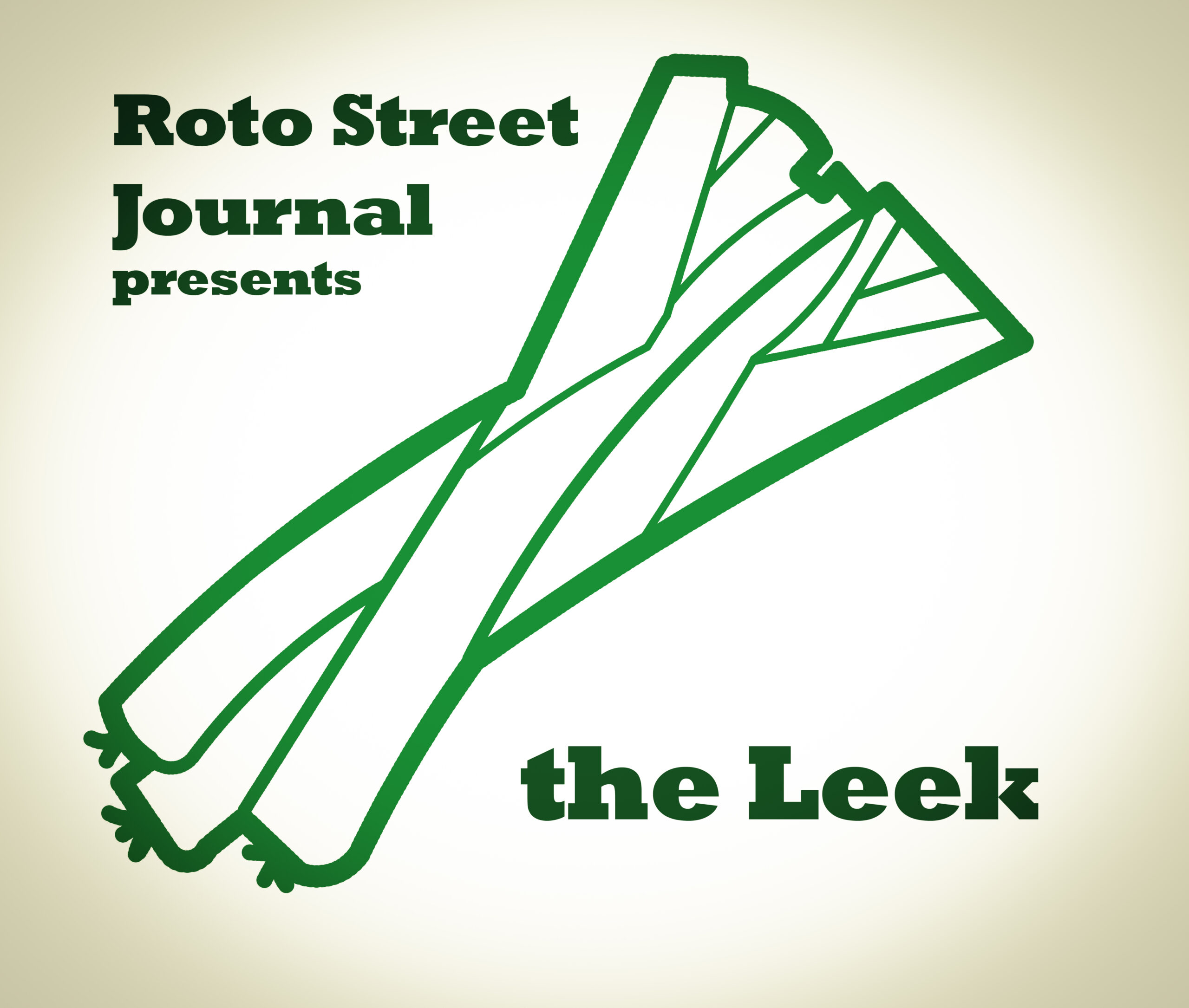 A good game plan requires balance. So to prevent yourself from getting overloaded by information to help your fantasy team, we're proud to provide you info that won't help you whatsoever, every Saturday morning during the 2021 season.
Well, normally it's on a Saturday. Studying up for my South Park and Contemporary America exam really set me back. Anyway, enjoy.
Cramming for exams is rough. Thankfully, the time for cramming for a fantasy draft falls nowhere near exam time. But draft cramming is arguably more stressful, just ask Perry.
With three drafts taking place the next day, Perry made sure to get in all the knowledge he possibly could to help take the burden off draft time. Turns out, that meant not getting to sleep at a halfway decent hour.
Looking over preseason snap counts, he looked over at the clock. 3:43 a.m. Ugh. About time to wrap this up. One last look at the rankings.
That's weird, didn't remember putting Ryan Fitzpatrick that high, lol. Ah, back down you go. Alright, who do I got up top again?
Oh…why is Fitz back up there?. I coulda sworn—
"Perry, you ready?"
Who was, was that Harry? Oh sh*t, the draft's about to start.
I don't even remember driving here. Whatever, uh, I guess. Alright, focus. Don't wanna screw up my first auction draft.
Alright, Barkley's up. What's with all this echo? Hmm. 5 bucks right now? I can raise that.
"Dude, what are you doing?"
"What do you mean?"
"You're out of funds, bro, hahahaha,"
What?! Who did I—Fitzpatrick?!?!?!
Nooooo no no no no, nope, no, uh-uh, I didn't just do that. No…wait…mom? How is she here?
"Mom? You're alive?"
"Oh son, why didn't you call me…"
"What?"
"On my birthday…"
"Oh, god. I'm, I'm so sorry, I, I wish I—"
"You just couldn't become a doctor, could you, son?"
"Wh—Dad? Why is this happening?!"
"Your mother and I just wanted the best for you, son. Instead, you just wanted to party and streak in front of all your friends…"
Streak? I only did that once, and, AAAHHHH!!!!!! Where the f*ck are my clothes, where the f*ck are my clothes!!! I gotta get outta here. Screw the draft.
Where's the exit? How are there this many rooms? Closet…in the closet. I'm just gonna chill here, and wait out whatever the F*CK is going on right now.
"Hey, babe,"
What? Oh, damn. That sounds like my ex, Carrie. I haven't seen her in months. How is Carrie here? Oh man, she's naked too? I can barely see.
But dude, she's my ex, this is weird, but, whatever. Everything's been so stressful, I could really use this.
Man, I forgot how hot Carrie is. Her smooth skin, as I bring my hands up her luscious curves and caress her soft, supple……beard of Ryan Fitzpatrick?!?!?!?!?
AAAAAHHHHHHH WHAT HAPPENED TO THE FLOOR AAAAAAAHHHHHHHHH WHY AM I FALLING WHERE AM I GOING AAAAAAAAHHHHHHHHHHHHHH—
"You're headed to your destiny, heathen, heheheheeeee!"
Who said that? Oh, I'm falling into something orange I think. Ugh, it's getting hot.
"Heeeeeeheheheheheheheeeee!!!"
A bunch of little, f*cking demons? What the f*ck?!
"Perry, why hast thou forsaken me?"
Jesus Christ, it's Jesus Christ?!
"Why did you skip church, Perry?"
Oh come on, bro, I didn't know if you were real and stuff…
"But instead, you found Scott Barrett pods more important,"
Man, if I knew this was gonna happen,
"The price of which is…ETERNAL DAMNATION!!!"
AAAHHHHH HOW AM I FALLING FASTER THAN I WAS BEFORE AAAHHHHHHH IT'S SO ORANGE DOWN THERE AAAAAAHHHHHH I'M BURNING I'M BURNING I'M BURNING I'M BURNING—
"GGYYYAAHH!!!!"
Perry looked up, and at his roommates.
"Bro, you alright? You fell asleep on your desk hahaha, what were you doing?"
Perry shot up, grabbed his backpack, and gave his roommates his phone.
"Take this, I'm going on a hike."
"With an air mattress?"
"Just take my phone!"
"Ok, bro, ok."
That's the last time Perry's roommates would ever see him. Urban legend is, he's the scruffy dude that occasionally shows up at area music festivals, selling artwork made from twigs and preaching the importance of drinking urine.