Player Stock Ticker
2018 Fantasy Football Week 1: Stream Team
Welcome back to the Stream Team where we assemble an entire fantasy football starting lineup from spare parts owned in 50% or less of fantasy leagues.  The leaves are changing (everything is still green here in Massachusetts), the weather is cooling off (we are in the middle of our second heat wave in two weeks), and it is time to head back to school (I have not attended school since 2014). So these things can only mean one thing: football is back bayyyyyybayyyyyyy. And as the resident streaming expert (and defending Roto Street Journal League Champion, I might add, ain't that right Wolf), what better way to kick off your 2018 fantasy football season than by acknowledging your miserable draft and completely deciding to stream your ass off to victory each and every week. It really is a grind for us streamers. Every year it is our cross to bear. But my fellow brethren I always have the light shining down the path of glory, victory and success. So let's skip the pleasantries and get right into our first Stream Team of 2018.
Update September 5, 2018 @ 10:00AM: As of Wednesday morning, Le'Veon Bell still has not reported to Steelers camp. Oh boy, this is getting interesting. And very serious. I never thought it possible Bell would actually give up game checks, but here we are. I certainly do not see Tomlin playing Bell if he misses a day of practice, so this is your last chance to snag James Conner (50% Yahoo ownership) for your Week 1 roster. Conner has impressed the Steelers, but is obviously stuck behind the immovable object that is the uber-talent and generational Bell. But on a one-week basis as the starting running back for the Steelers agains the lowly Browns, I am all in. Bump Ty Montgomery out of the lineup if Tomlin tabs Conner as the starter.
As previously reported, Sony Michel is a week behind schedule, making it unlikely he suits up Week 1. Also, with the Patriots being "overly cautious" per Jeff Howe regarding Rex Burkhead, Tom Brady's security blanket and Super Bowl 51 hero James White (48% Yahoo ownership) immediately becomes an integral offensive focal point for the Pats Week 1. His versatility out of the backfield makes him an interesting weekly option even with the plethora of running backs the Patriots can trot out. However, with less weapons back there Week 1, James White deserves RB2 consideration, at a minimum. Move White into the RB1 slot here, and the above mentioned Conner into the Flex. Adios Doctson, we missed you before we even knew you.
Quarterback
QB: Andy Dalton, QB, Cincinnati Bengals (23% Yahoo ownership)
The Red Rocket. I could envision no other way to begin the 2018 Stream Team than with a red headed leprechaun (no offense). Andy Dalton still has one of the most dominant wide receivers on his side of the field, and should have no problem putting up big numbers against an overmatched Colts defense in the friendly confines of the dome at Lucas Oil Stadium. With Andrew Luck back absolutely slannnnngin' it around the field, Dalton should have to throw, throw, and throw some more to keep up in what could be a potential shootout.
Running Back
RB1: Matt Breida, RB, San Fransisco 49ers (47% Yahoo ownership)
Well, that sucks. The lead back in a Kyle Shanahan offense wields more power than a Hobbit with the Ring, but Jerick McKinnon's season ending injury now has the title in flux. Sure, Alfred Morris looks primed to take over the lead role, but do not sleep on the versatile Matt Breida Week 1 against a stout Vikings run defense. The slower Morris might get bottled by the swarming Vikes, so look for Breida and his pass catching abilities to play a big factor out of the 49ers backfield.
RB2: Ty Montgomery, RB, Green Bay Packers (33% Yahoo ownership)
I do not know how the Green Bay Packers will use him. Do you? Ty Montgomery continues to be one of the more appealing fantasy names this year from my perspective. Sure, the Packers backfield contains a gaggle of potentially talented runners who could all surpass Montgomery on the RB depth chart. But with no more Jordy Nelson, I would not be surprised to see Montgomery flanked out more often in the slot, or used more as an all purpose player rather than an RB or WR. The talent is real, so let's hope the Packers get him involved in all aspects of the game.
Wide Receiver
WR1: Keelan Cole, WR, Jacksonville Jaguars (50% Yahoo ownership) 
Marqise Lee went down, and RSJ hit you with all the real talk you needed to immediately grab Keelan Cole for the long haul. Apparently half the country is experiencing an internet slow down as Cole is not rostered in 50% of leagues. Guys, Cole led the Jags in receiving yards last year (748), and finished second to Lee in receptions. With Lee out, those numbers will only rise, so Cole has immediate flex appeal, with much greater upside.
WR2:
Allen Hurns, WR, Dallas Cowboys (36% Yahoo ownership)
Sleeper alert! Quick, name the wide receivers for the Dallas Cowboys! Congrats to the of you who were able to name any. With only Terrenance Williams, Cole Beasley, and Michael Gallup on the roster for competition, Allen Hurns has a real chance to separate himself from this lackluster wide receiver grouping on the Cowboys. Need I remind you Hurns is just two years removed from a 1,000+ yard, 10 touchdown performance. He has the talent and capabilities, so if he can develop a quick rapport with Dak Prescott we could be looking at a WR2 by season's end.
Tight End
TE: Antonio Gates, TE, Los Angeles Chargers (8% Yahoo ownership)
RSJ covered the hype for Antonio Gates as soon as he inked his new one year deal with the LA Chargers. He oozes TE1 upside each and every week now as the only viable tight end option for the Chargers. Stream him with confidence now, and roster him long term before someone else does.
Flex
Flex: Josh Doctson, WR, Washington Redskins (44% Yahoo ownership)
I fully expect Jamison Crowder to get the Patrick Peterson treatment all afternoon, so look for Alex Smith to target his newest security blanket in Josh Doctson. Doctson failed to impress on a weekly basis last year, but did show flashes occasionally, and led the Redskins in receiving touchdowns last year with 6. With no running game to speak of, look for Smith to throw early and often as he looks to take charge as the field general for his new squad.
Kicker
K: Adam Vinatieri, K, Indianapolis Colts (46% Yahoo ownership)
Christie Brinkley is 64. Look at that goddman picture below. And Adam Vinatieri  is 45 and continues to beat time as one of the best and most consistent kickers in the NFL. But really, this is a short paragraph about Christie Brinkley.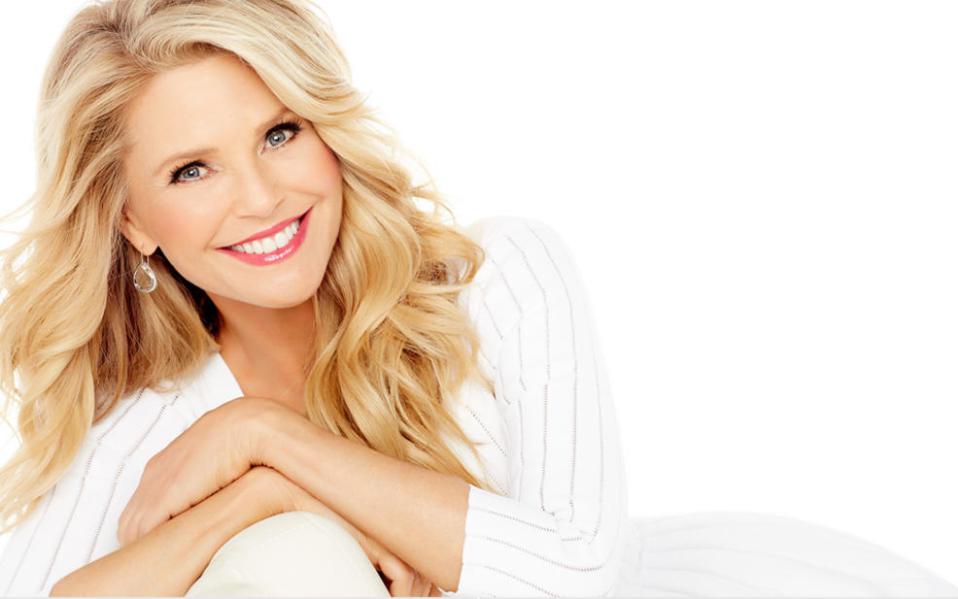 Defense
Detroit Lions DST (37% Yahoo ownership)
Sam Darnold may be the future of the NFL, but as a turnover prone rookie I cannot help but target the Detroit Lions in their juicy Week 1 matchup with the Jets. We all know how Bill Belichick continually puzzled rookies against the New England Patriots over the years, so former Patriot defensive coordinator Matt Patricia will look to take the reigns from his master and apply his nuclear physicist knowledge to the head coaching job of the Lions. The Lions ranked fourth last year in interceptions, so I forecast quite a few disguised blitz packages, leading to sacks and turnovers all night for the Jets rookie.
And that's a wrap for Week 1 of the Fantasy Football Streamers. Be sure to check back every Tuesday to see where to turn to next and get the early leg up on your opponent. Until next time, good luck and godspeed, and may the fantasy football gods forever be in your favor.
To contact me with any questions or general fantasy football discussion, please email me at redsocker45@gmail.com or tweet me ‪@AJGamballer‪.