Player Stock Ticker
2017 NFL Free Agency: Ranking the Fantasy Value of Quarterback Openings
With NFL free agency just a little over than a week from today, we dive into the "fantasy value holes" (get your mind out of the gutter). No, this is not the title of a B-List porn series, but rather a breakdown of the fantasy upside of potential job openings across the NFL. Today we take a look into the QB-needy franchises and dissect their fantasy football value at the quarterback position. 
Today, we turn our attention to quarterbacks, indisputably the most important position for NFL teams; Matt Ryan, Tom Brady, Ben Roethlisberger, and Aaron Rodgers, arguably the top four signal callers in the league, all reminded NFL fans of this point as the the last quarterbacks standing during 2017's Championship Week. Yet, roughly 25 teams in the NFL currently have either an unreliable, unskilled, or an overpaid quarterback.
Though quarterbacks aren't quite as crucial for success on the virtual gridiron, they do drive the value of those around them. Plus, having a bad quarterback on a fantasy football team is like having a 1989 Toyota Corolla as a car; sure, it drives, but it is unreliable and you look like a penniless pussy. No one wants to be a penniless pussy.
As such, monitoring who fills the following value holes is crucial, both for the actual signal callers value as well as those around them.  Sticking with our Fantasy Stock Formula, we outline both the Surrounding Talent for any free agent to consider and also the Coaching Situation as well. The wrong combination of quarterback, coach, and surrounding talent can act like a burrito to a weak stomach: constant flow of shit. The perfect example of this hellish mix, Brock Osweiller, was a burrito inside of a taco covered in x-lax to a person with IBS. Deandre Hopkins can confirm, it was quite crappy.
But the right quarterback, in the right system, with the right talent can yield monstrous results. Below are the juiciest opportunities for quarterbacks to land into:
Houston Texans
While on the topic of Osweiller, the Houston Texans need an upgrade and needed it ten months ago. After all, a creature named Tom Savage was welcomed to a thunderous applause (probably for the first time in his life) after taking the starting job of Osweiler, who is due a guaranteed $16 million. Great job, Houston. Getting rid of Osweiller will take moves, either being cut or traded, but it is a possibility. This opening presents some juicy upside…
Coaching Situation
Bill O'Brien is a mysterious man. He enjoys a workhorse backfield, quarterbacks that throw more times than Tom Brady, and hiding skittles in the hole of his chin. The opportunity for a quarterback to be successful on the Texans cannot be overstated; dating back to his Penn State days, O'Brien loved chucking the rock, and, as a Patriots disciple, his schemes are usually complex and create solid mismatches. Hell, he even let Osweiller  throw the ball 510 times, something any good quarterback could take advantage of. Any quarterback who would have the chance of filling the shoes of Osweiller will not only have an easy time filling that void, but can excel… assuming they have two legs and two… scratch that, one arm.
Coaching Scheme Score: 8.5/10
Surrounding Talent
The Houston Texans have a fantastic team. Their defense is top ten, making it so the opposing team is on the field less and their offense has more opportunities to score. Additionally, although you wouldn't know it after they caught a bad cause of The Osweilers, there's a stacked cat of aerial weapons here. DeAndre Hopkins remains a top-five wideout talent in this league, and last year we saw serious flashes from the burner Will Fuller V (who recently won the award for whitest name to not be white). While still an unknown, Braxton Miller offers sneaky upside with another year of NFL development. The running back situation out of Houston is also above average, where they own Lamar Miller, an always elusive and explosive running back and can keep defenses honest. Even better for the incoming signal caller, Miller is one of the best catching running backs in the league. Although the free agent arriving to the Texans would more than likely be considered used products, either a veteran looking for another chance or a throw in from a trade, any quarterback would have a chance at putting up fantasy relevant numbers in Houston.
Surrounding Talent Score: 9.5/10
New York Jets
As a Bostonian, seeing the Jets suck is one of the greatest feelings in the world. Waking up and realizing the Jets suck is like farting really loud in public, realizing no one heard it, and walking away to leave the smell for anyone walking by. Just an all over glow of happiness. The Jets have had issues for many different reasons, but the main one must be their quaterback situation over the past few years. Things, sadly, must change for the Jets. Although watching them suffer is fun, the fantasy addict in me wants a quarterback who can make the most out of this juicy situation, so here's to them getting their act together and finding a suitable free agent or trade.
Coaching Situation
The Jets have a new offensive coordinator in town. This is usually when I would be discussing the head coach, but seeing that Todd Bowles is a defensive minded coach, the offensive coordinator is much more important. John Morton has moved from wide receivers coach of the New Orleans Saints, one of the league's most explosive aerial attacks, to the offense that was 26th worst in the league. This man could be very helpful to the rise of Quincy Enunwa, the redemption of Eric Decker, and the comeback campaign of Brandon Marshall, all while instilling a Saints-esque high-powered scheme. Equally possible, Morton's inexperience proves glaring and the Jets stay the Jets.
Coaching scheme Score: 7.5/10
Surrounding Talent
The offense of the Jets is honestly not too bad. Out of the backfield Matt Forte looked like a running back half of his original age for most of the season, followed by Bilal Powell, who should be looking at an expanded role, adding explosiveness and versatility. Both players are strong route runners and pass catchers, and will provide excellent safety valves all season. The three headed monster of Marshall, Enunwa, and Decker at wide receivers, meanwhile, are among the most dangerous trios in the league; unfortunately, they have had a hard time staying in the game. If these players can have a full season together, defenses may find themselves with a near-impossible match up with each wide receiver. On the contrary, Marshall may regress further or might just lose his mind, along with another car, if they do not sign a good quarterback.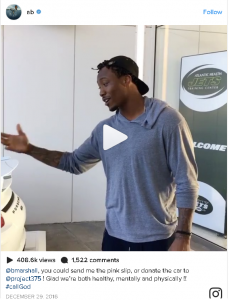 Surrounding Talent Score: 8.5/10
Chicago Bears
Jay Cutler seems to have worn out his welcome in Chicago. His second hand smoke has been deemed unmanageable anymore and the Bears are looking to get rid of him any way possible. The team has been a revolving mess. There is no other way to put it. Whenever they seem to have a good running back, their wide receiver situation sucks. Whenever they have good wide receivers, their quarterback sucks. Whenever they have a good quarterback, their running game sucks. The Bears are an infinite loop of a human centipede, all sown up ass-to-mouth. Perhaps a new signal caller can unfurl them.
Coaching Situation
John Fox is a smart guy. He was the head coach for the Denver teams that gave the Patriots nightmares every single time they played, including  the Superbowl winning Bronco and the year before which saw Peyton Manning throw his arm into mash potatoes. The offensive coordinator for this team is a gentleman by the name of Dowell Loggains. Loggains, a former coach in the Saints explosive system and also given the most likely name of a porn persona, was offensive coordinator for Jay Cutler's impressive 92.3 passer rating in his 2015 campaign, but has seemed to lose control of the quarterback last year. Still, these two have been at the forefront of some strong offenses, and their play calling shouldn't be the major issue for a free agent finding success in Chicago.
Coaching Scheme Score: 8/10
Surrounding Talent:
Although the coaching situation for Chicago is quite impressive, the surrouding players on the Bears are not. Alshon Jefferey, the team's lone explosive aerial threat, appears to be looking for a new team, leaving Cameron Meredith, who flashed promise but lacked consistency and is a complete unknown, as the current ace here.  Meanwhile, Jordan Howard is good at running and running only. His drop rate was alarming, and his hands were about as useful as Michael J. Fox's — not something a quarterback to depend on. There is a chance for a quarterback to come in and be successful, but there is a long distance between a championship offense and where the Bears are now.
Surround Talent Score (assuming Alshon leaves with no worthy replacement): 4/10
Cleveland Browns
If you have already read my post on the Fantasy Holes for Running Backs, you already know how I feel about Cleveland. Honestly, if the Syrian Refugee Camps put a team together of their strongest boys and girls between the ages of 5 and 10, they would have a very good chance of beating the Browns. The Browns have as many NFL caliber players on their team as the National Ethiopian Competitive Eating Team. HOWEVER, they have money. So here we go, an analysis of the Browns…. ugh.
Coaching Situation
Hue Jackson is a running back friendly coach. As offensive coordinator of the Bengals, the same Bengals that had Andy Dalton, A.J. Green, Marvin Jones and Mohamed Sanu, Jackson still ran the ball almost 400 times each season. This does give the illusion that teams should be worried about the running game, however without a running back on their team that deserves a starting job, no one will be scared.  Despite the run-heavy scheme, Jackson has a reputation as a creative schemer who can get his guys open downfield, and the Browns certainly weren't afraid to chuck the ball deep last year. From a play calling standpoint, the Browns should be OK.
Coaching Scheme Score: 7.5/10
Surrounding Talent:
Here's where the problem lies. Their most skilled wide receiver, running back, and quite possibly quarterback could be leaving the team in Terrelle Pryor Sr. Pryor gave fantasy owners hope in the Browns for one reason and one reason only: he offered the upside of scoring in all three facets consistently. But he's scheduled to hit free agency and, after such a frustrating year, could be looking for a fresh location. Without Pryor, the Browns are left with a laundry list of players who are leftovers from the other 31 teams. Gary Barnidge can't be worse, but he's only added one useful fantasy season to his plodding resume. Meanwhile, Corey Coleman flashed serious upside, but he needs to prove he cn stay on the field and isn't just a one-trick pony. The team has the money to upgrade all around, so this score could be in flux, but as things currently sit…
Surrounding Talent Score: 5/10
San Francisco 49ers
The San Francisco 49ers might be the most intriguing team on this list. After firing offensive coordinator and head coach this current off season, the 49ers are starting from scratch. In comes Kyle Shanahan, fresh off of the worst choke in Superbowl history, to try to save a franchise that only won two games last season. Although they were such a terrible team, the options they have from here on out are quite enticing. Whether they recieve a quarterback thru a trade or a free agent signing, the 49ers will look much different in 2017.
Coaching Situation
Well this break down is quite easy: Newly hired Head Coach/Offensive Coordinator Kyle Shanahan thinks he is the best option out there to run his offense, and, as cocky as this sounds, he is likely right. This past season, Shanahan put together an offensive campaign that ended up scoring 540 points, seventh most in NFL history, while facilitating an MVP campaign from Matt Ryan. As a free agent quarterback, it is impossible to look at these numbers and not at least consider a trip to the Bay Area. Building play action off a strong running game, Shanahan has shown that he has no problem letting his quarterback throw until he is blue in the face. His scheme is complex, as seen with the growing pains Ryan experienced during their first year together. Yet, if the quarterback does indeed pick up the nuances, we've seen just how explosive and creative Shanahan's schemes can get.
Coaching Score: 9/10
Surrounding Talent
Though play calling shouldn't be an issue, the 49ers might not have enough talent to execute even the most brilliant of game plans. There are simply SO many bad players signed to their roster. The good news is that they have a great opportunity at this years draft to fix this, but the current makeup is the stuff of nightmares. Their tight end position is locked up by Vance MacDonald (yay), and their wide reliever spots are wide open, with Torrey Smith and Jeremy Kurley tit wrestling for the king of this shit pile. Vomit. Indeed, Carlos Hyde is the lone bright spot here, and he should fit the zone-blocking scheme to perfection and alleviate some pressure.  Still, the surrounding "playmakers" here make me sick.
2/10
This wraps up our Quarterback Value Holes. Be sure to tune throughout the week to find out what top talents are available to fill them. Also, like our Facebook Page, and follow us on Twitter and Instagram to not miss any developments re: NFL free agency.