Player Stock Ticker
Week 10 Fantasy Football Thoughts and the Best of the Internet
Happy Monday, fantasy football fans. Every Monday this will be the place to be for the most comprehensive wrap-up of the week's most enticing fantasy football headlines. We'll also fill you in with the things we know we saw. Be sure to follow us on Twitter and subscribe to the Fantasy Stock Report podcast on iTunes!
Headlines
The Cowboys and Steelers played the best (fantasy) football game of the season
2016's game of the year was highlighted by an abundance of gigantic fantasy days from the league's best fantasy players. We touched on three of those guys in our Winners and Losers piece — Ezekiel Elliott, Ben Roethlisberger and Antonio Brown — and a few more balled out too.
The game had three of the top scoring PPR players of the week with Zeke's 40.90, Le'Veon Bell's 34.40 and Brown's 34.40 points. Roethlisberger's 28.42 points and Dez Bryant's 23.60 points were also listed on Yahoo's first page.
We all know how great Zeke is and ESPN tweeted out this info about him. Not only does he have the fourth most fantasy points through his first games, but he's also 21 yards off Eric Dickerson's rookie record pace. The future 2017 No. 1 overall pick is pretty good.
.@EzekielElliott's season fantasy point total is 176 through his first nine career games, the 4th-most by any RB through that many contests. pic.twitter.com/2tNpX9DHr3

— ESPN Fantasy Sports (@ESPNFantasy) November 14, 2016
Big Ben bounced back from his disastrous Week 9 performance to hit Bell and AB a combined 231 yards and 2 touchdowns on 23 receptions. If  you own one of these three Steelers, you'll win a lot of fantasy games.
From a non-fantasy perspective, this was hands down the best game of the season, with stars making plays all over the field, plus the billion lead changes. The NFL needed a game and week like this to rejuvenate themselves after all of this election bullshit.
#TheNFLisGreatAgain
Russell Wilson is back
Russell Wilson had sex for the first time, then he had a Roethlisberger-esque laundry list of injuries that he fought through, which equaled a tough start for Mr. Ciara. Wilson was borderline dropable through his first seven games, registering only 5 touchdown passes. But in his previous two games, he carved up Rex Ryan and Bill Belichick's defenses to the tune of 6 touchdown passes. Wilson isn't quite 100-percent and it shows with his rushing statistics, but he looked great in the pocket on Sunday night and one can tell that he's just about there.
What's best is that the Seahawks have a very favorable schedule looming and he should show why most of his fantasy owners selected him as a top-3 quarterback.
.@DangeRussWilson out here doing @DangeRussWilson things…#SEAvsNE https://t.co/9xYpfsgTXx

— NFL Network (@nflnetwork) November 14, 2016
Keeping things in Seattle, rookie running back CJ Prosise is legit. The former Fighting Irish RB led the Hawks with 7 receptions, 87 receiving yards and registered 153 total yards. So long Christine Michael, it was good to know you.
Couple of players back from the dead?
Aaron Rodgers' No.1 target Jordy Nelson might be back. He was targeted a whopping 18 times and racked up 126 yards and a touchdown on 12 receptions. The Packers got their asses kicked, but it was nice to see Nelson shake off some rust and look like a reliable receiver again. It also looks like Rodgers has a solid No. 2 in Davante Adams, who has finally earned his quarterback's trust. Adams put up 21.60 fantasy points.
From a former Allen Robinson and Blake Bortles owner, it annoyed me to no end that these two idiots now look to be on the same page — at least fantasy wise, because we all know Bortles will find a way to screw up on the real life scoreboard. Anyways, Robinson looked like the first round fantasy pick that most thought he would be, when he scored 27.70 PPR points against a formidable Texans secondary *rolls eyes*.
This player isn't back from the dead, but I wanted to mention him. The Vikings are very committed to getting Stefon Diggs the football, and it's working. He caught 13 receptions on 15 targets (talk about reliable) and finished with 164 yards. Diggs is a PPR gawd and needs to be a staple of your lineup.
The Best of the Internet
We all know Bill Belichick is a maniac when it comes to his game day apparel, but he took it an extra mile when he cut the friggen fold off of his winter hat. Diabolical move by Mr. Hoodie.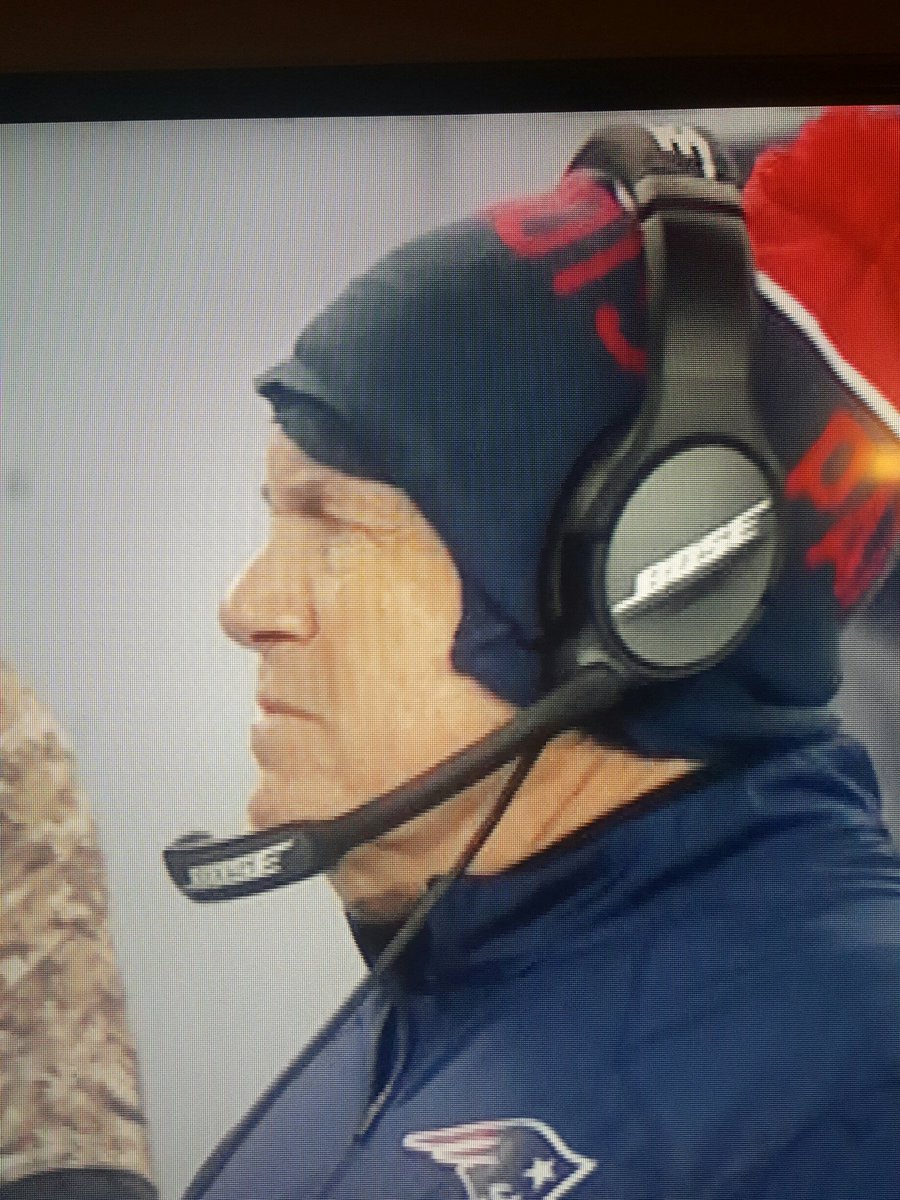 Keeping it on Belichick, here were his thoughts on Pete Carroll going for 2 when the Seahawks were up 7.
Bill Belichick says "Why would they go for two?" (h/t @WoodySchoh) https://t.co/jjbU3493sr

— CJ Fogler (@cjzero) November 14, 2016
This was an absolute bananas play by Jameis Winston. The most impressive individual effort of the season.
Jameis Winston is out here playing backyard football against the Bearshttps://t.co/ApFNgYAJcR

— NFL Retweet (@NFLRT) November 13, 2016
This probably should have been called a facemask, imo.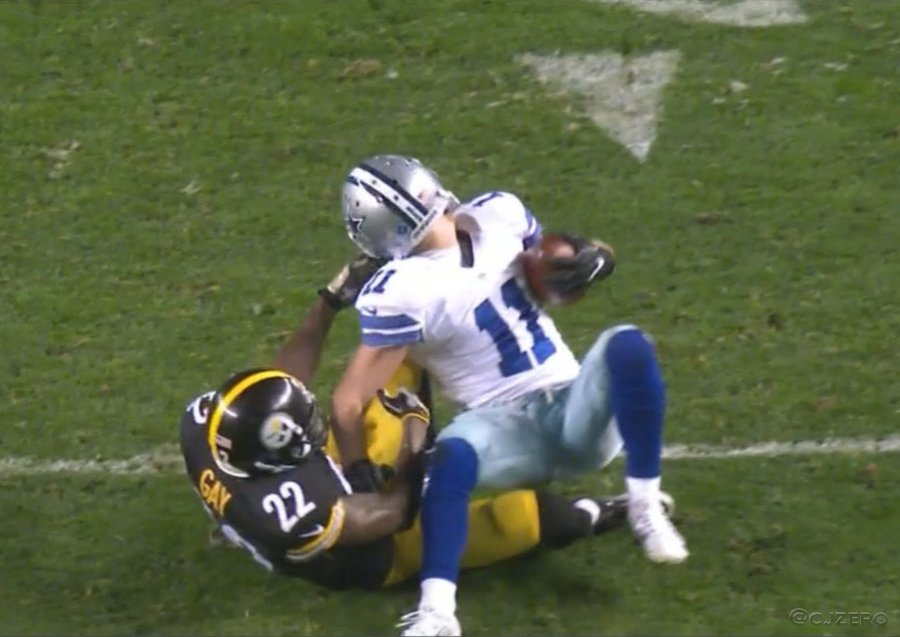 This was a great play by Big Ben on the fake spike to take the lead.
https://twitter.com/_MarcusD2_/status/797959921522319364
The Broncos pulled another one out of their asses. This time Justin Simmons hurdled the long snapper and blocked the potential game-winning extra point, which was then returned for 2 points.
Broncos block XP, run it back for 2 pts to take the lead pic.twitter.com/GxHVxTiAcN

— Vikings Blogger (@firstandskol) November 13, 2016
The dude also stepped out on the return, but it wasn't conclusive enough to reverse the call — due to his white cleats. Makes sense.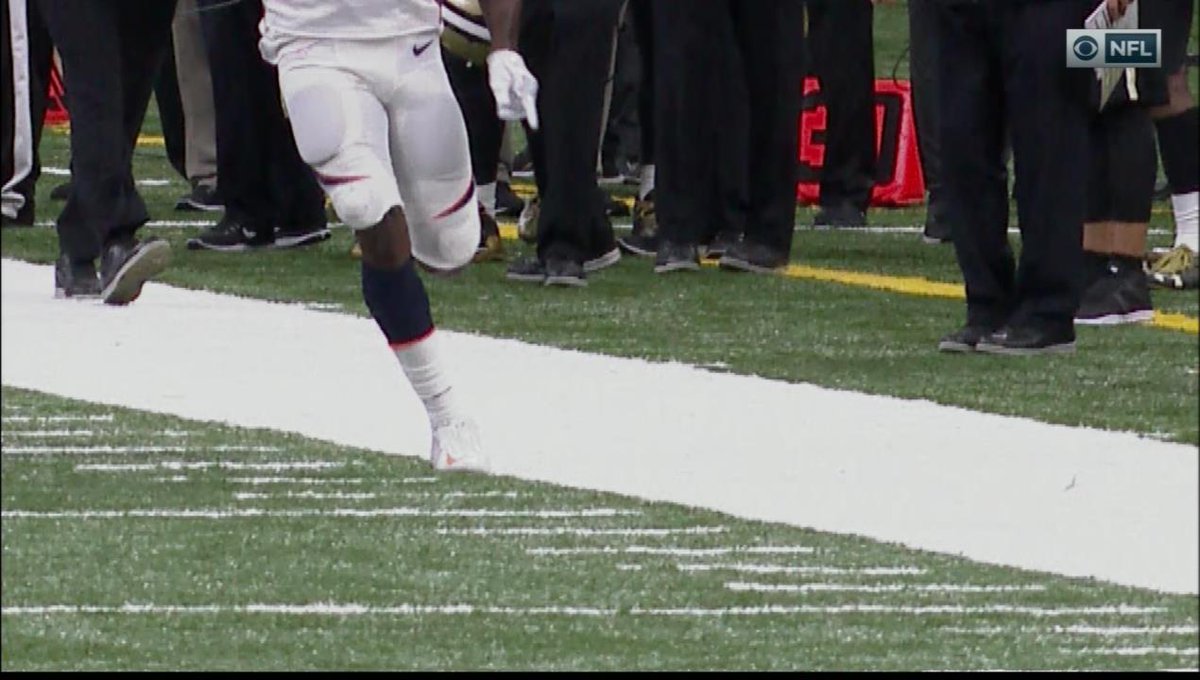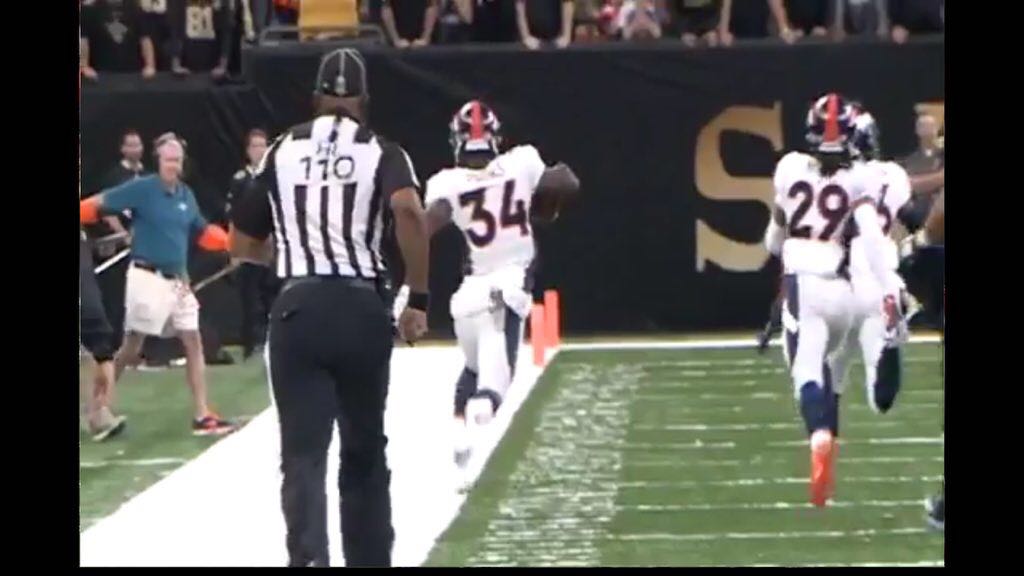 This booming punt was the best play in the Jets-Rams snoozefest
Johnny Hekker's punting highlights are the only thing keeping Rams-Jets viewers sane. 78 yards (through the air!), a new career long. pic.twitter.com/Sxx2keiRXC

— Jack Wang (@thejackwang) November 13, 2016
Blake Bortles can't do anything right.
Only the great Blake Bortles could pull this off pic.twitter.com/cRi5zdxl05

— The Sports Quotient (@SportsQuotient) November 13, 2016
This is a good way to end the Week 10 wrap up