Player Stock Ticker
Love writing and fantasy football? The Roto Street Journal needs you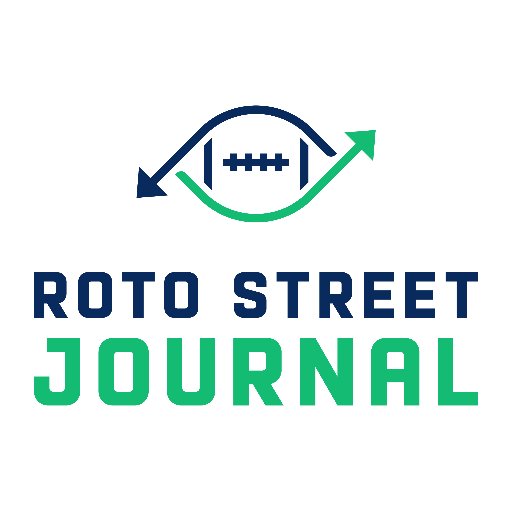 At Roto Street Journal, we're all about assessing ceilings. After only a few months in the business, one thing is clear: something special is brewing here. Seriously, in only a few months we've from an unknown double digit flier, to consistent producers faster than Devonta Freeman last season; our views have increased over 200% each month, we've gained a loyal following of happy customers, and our takeover plan is crystal clear. The Marvin Jones and Melvin Gordon levels of explosive upside are evident, and we're really just scratching the surface
Even better, we're entering a market that's ripe for the picking — no industry has ever grown so explosively as fantasy sports, and yet this is the face of the franchise…
But to truly realize our ceiling and sit at the top of Mount Roto, we need more people. Addicts, to be more specific. The type of people who can't take a piss without opening up the Rotoworld blurbs. The sons driving their mothers mad because they can't hold a dinner conversation without mentioning Jarvis Landry's WR1 upside. The champs who dominate their leagues so routinely that they just ordered a third trophy shelf.
You need an outlet, and we need your talent.
Football is our backbone, but our ventures into fantasy TV and pop culture open up limitless doors and opportunities (remember, big ceiling). Here's what we need to become the face of the Rotosphere:
Writing
As is the case with any blog, a consistent stream of quality content will define The RSJ's success. While we have a solid crew of writing as is, we need more.  
Here's what we are looking for:
Clear passion (re: addiction) for the NFL, fantasy football, or whatever content area you're pursuing
The ability to write or research without a ton of hand-holding
Humor is preferred, but not required. A unique, authentic voice is essential, however. Just like El Pres of Barstool, you should be aiming to become your own persona.
The ability to consistently meet deadlines and communicate openly when issues arise.
WordPress and social media familiarity are fantastic bonuses
Other Openings
Web Design Expert: WordPress is pretty user friendly, but there's always ways to sharpen the product. We could definitely use a web guru that can keep our site fresh and easy to navigate.
Visual Department: Of course writing is crucial, but being easy on the eyes and attention grabbing is just as important. We need people skilled with Photoshop and/or Video editing to produce images and clips that capture the essence of fantasy. I'm brimming with ideas that I'd love developed further.
"Outreach Department" –  Marketing / Fundraising / Social Media Team:  We already have a great crew that has helped us gain legitimate traction through Facebook, Twitter, and a new bumper sticker campaign. But we can always cast a bigger net, and would love people who are interested in helping us get found. If you know PhotoShop and/or how to create quick .gifs off live television, that would be a benefit.
In short, we're looking for the best voices and fantasy minds, not necessarily the most experienced. If you're interested in making a ground level entrance into a fantastic and motivated group of people, working in the most entertaining field around, then shoot us a work sample and/or questions to rotostreetjournal@gmail.com or slide into our inbox on Facebook.
When you're living the dream as a true wolf of Roto Street, you won't regret it.