Player Stock Ticker
RotoVegas | NFL Week 1 Fantasy Football Results and Breakdown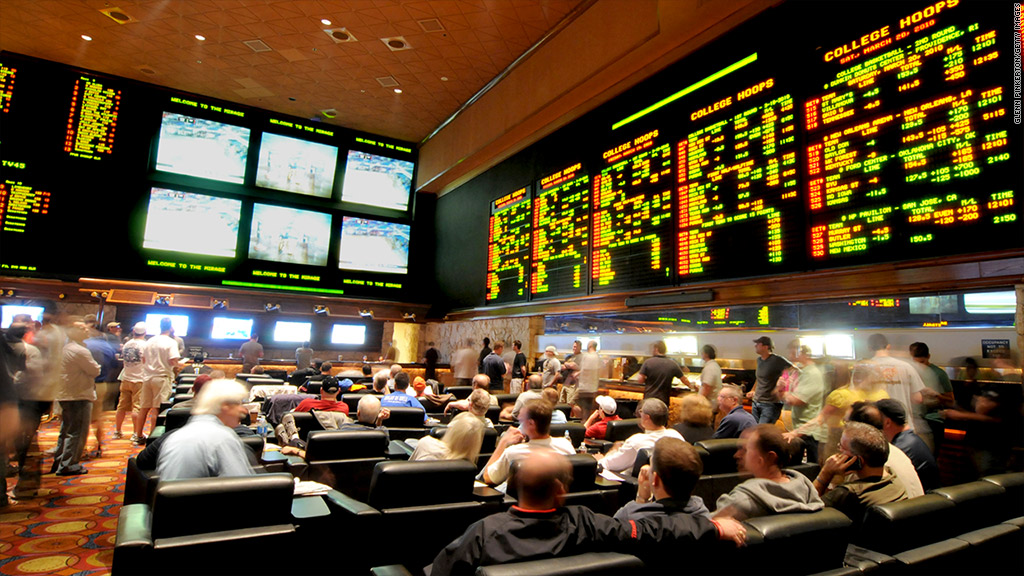 Week 1 has come and gone, and it. Was. AWESOME. 88 combined points in New Orleans. A 20-point comeback in primetime. Weather delays, stars returning, and even a tie. Football is back, people, and #RotoVegas is chugging alongside it.
Week 1 is finally here, and with it comes Week 1 of #RotoVegas! Vote below ⬇️ and check for the breakdown next week:#FantasyFootball

— Roto Street Journal (@RotoStJournal) September 8, 2018
DId you vote? Of course you did. The results are in, and since the games have all been played, let's see how you guys did.
1. Tom Brady and Deshaun Watson are 2-3 in @RotoStreetWolf's Week 1 rankings. With a 5-point spread in favor of the GOAT, who wins Week 1?
Brady -5: 30%
Watson +5: 70%
Winner: Brady
Week 1, first question, and already you guys owe me money. Why? Because you made the mistake of betting against the GOAT. Yeah, it helps that Deshaun Watson put up a total dud in his return — 17/34 for 176 yards, 1 TD, 1 INT — and a lot of that was due to consistent pressure by New England's defense, but Tom Brady showed why he's the 41-year-old reigning MVP. He spread the ball out to all receivers, completing passes to 8 different guys, and finished up with 21.3 points on the day to beat Watson by more than 10.
2. David Johnson will play his first game in a year, while Saquon Barkley plays his first ever in the NFL. With the veteran as a 6-point favorite, who you got?
Johnson -6: 61%
Barkley +6: 39%
Winner: Barkley +6
Not only did Saquon Barkley cover this spread in his first NFL game, he actually won outright. This is obviously partially due to a relatively quiet first game back for David Johnson, totaling just 67 all-purpose yards on the day, but Barkley was phenomenal for the Giants. Against one of the top defenses in football he turned 18 carries into 106 yards, including a 68-yard TD that showcased exactly how special this kid could be. Barkley finished with 20.8 PPR points, 3.1 more than DJ, and got every Giants fan very, very excited about the future.
3. Julio Jones set the tone Thursday night with 27 PPR points against the Eagles. Does Antonio Brown, this week's WR1, top that against Cleveland?
Over 27: 21%
Under 27: 79%
Winner: Under 27
Truth be told, this was a tall order for Antonio Brown. Julio Jones caught 10 passes for 169 yards Thursday night, and while 5 wideouts would top his performance over the weekend, AB was not one of them. Brown had a strong game in Pittsburgh's tie against Cleveland, hauling in 9 balls for 93 yards and a score, but fell short of Jones' total by about 3 PPR points. Maybe if his quarterback wasn't throwing interceptions like this one, he could've gotten the few points needed for the over, but it wasn't meant to be. The masses improve to 1-2 on the week.
4. Greg Olsen returns with a healthy foot and a new contract, while up and comer Trey Burton makes his debut. With a 6-point spread for Olsen, who are you taking?
Olsen: 27%
Burton: 73%
Winner: Burton +6
This was an UGLYYYY matchup here. Greg Olsen was looking back to his old self early on, catching 2 passes for 33 yards in the first half, but would return to the sidelines later in the game sporting crutches after re-injuring the foot that ruined his 2017 season. Trey Burton didn't do much of anything in the primetime game, catching just 1 pass for 15 yards, but his 2.5 PPR points were enough to cover; in fact, with Olsen finishing with just 5.3 points, Burton could've stayed on the sidelines all night and still covered this spread. A healthy Olsen and a more involved Burton would've made this one a lot more interesting, but numbers never lie, and you guys won this one, too. 2-2 heading into the final odds.
5. The Jaguars and Ravens defenses are ranked 1-2 this week, with Jacksonville facing the Giants and Baltimore squaring off against Nathan Peterman and the Bills. With the Jags at -3, who you got?
Jags -3: 30%
Ravens +3: 70%
Winner: Ravens +3
In a Packers-esque comeback, the people finish 3-2 this week after accurately predicting that Nathan Peterman would be… well, Nathan Peterman. The Bills starter completed just 5 of 18 passes on Sunday for 24 yards and 2 INTs, culminating in a passer rating of ZERO. Josh Allen then made his NFL debut and wasn't a great deal better, which led to Baltimore's defense putting up 17 points, the 3rd-best showing of the weekend. The Jaguars contained Saquon and the Giants enough to put up 13 points themselves, good for 7th on the weekend, but it wasn't enough to cover the spread against Baltimore's 2 picks, 6 sacks, and just 3 points allowed.
---
Be sure to vote each week on our Twitter account and Instagram Story, and check back after the games are over for the breakdown. If you enjoy it, tell your friends! Nothing would make me happier than getting this series big enough that I can take your money for real. And if you have any questions about real-life wagers or fantasy, hit me up on Twitter as well.