Player Stock Ticker
PlayDraft NFL Week 16: Lineups, Rankings and Strategy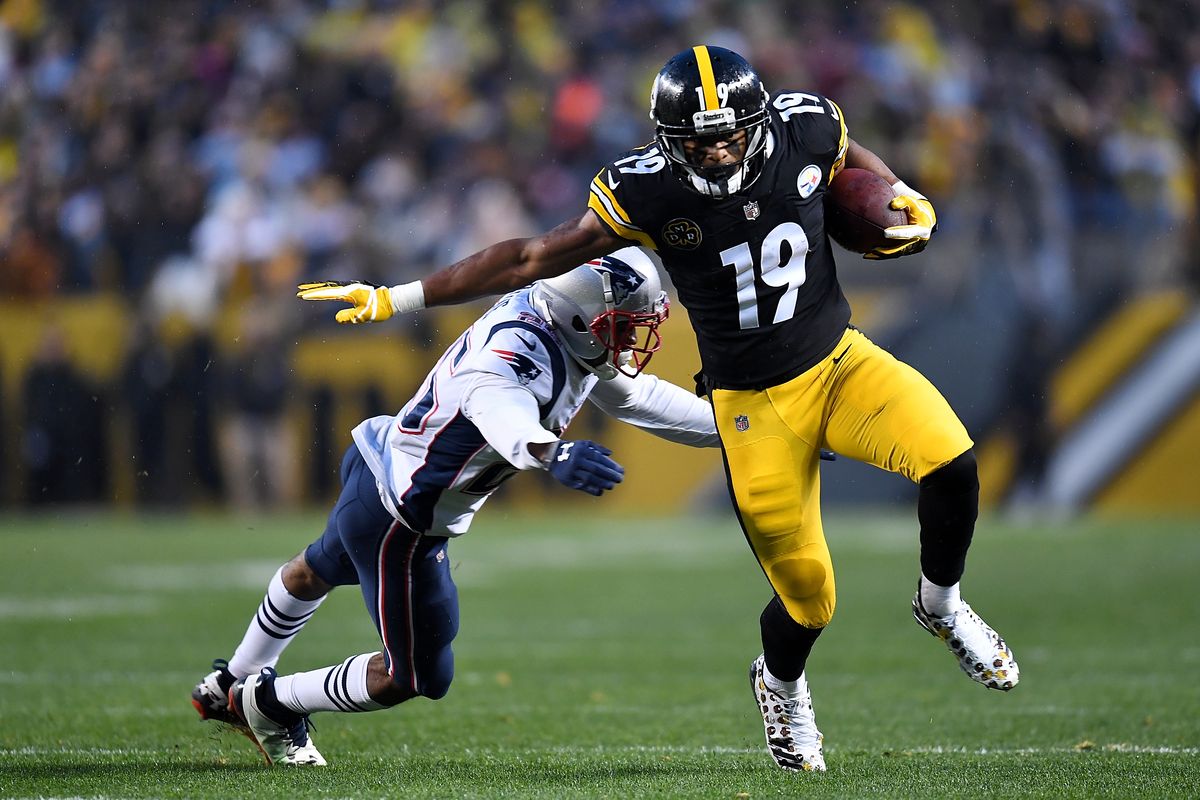 Hi everybody and welcome back to week 16 of PlayDraft NFL. This will be the final installment of DRAFT DFS advice for the season. I recognize that there is a 17th week of football for DFS purposes but there are two reasons that I won't be providing you with insight next week. The first reason is that I just, frankly, won't be around to write it. It's Christmas time and I'm going to be away for a few days which will inhibit my ability to research and write useful information for you to use (and you want research, otherwise, what's the point of the article). The second reason, and this is particularly important, is that I do not in any way support playing DFS in week 17 of the NFL season. As far as I'm concerned, week 17 is in many ways similar to the preseason. If you're a degenerate gambler and just have to scratch your itch, then do you my friend, but for everybody else – you should steer clear of DFS in week 17. There's a reason why seasonal leagues don't usually include a week 17 to their playoffs, because it is a joke of a week. Many teams will rest starters, many teams will start with their starters and then sit them after a half or even a quarter. Other teams will sit guys that would have played because of very minor injuries. Essentially week 17 is a cluster F of unpredictability in what is already a brutally unpredictable game. It's just bad business sense to throw your money at DFS in week 17. If you absolutely must play, I recommend limiting most of your players to teams that actually have a reason to play and incentive to be out there. Teams that are on the playoff bubble and are working to get a spot (and especially 1:00 games because sometimes strategy changes for teams in the late games based on the earlier game results). Just know that anybody else who knows something about the sport will be doing the exact same thing so an advantage will be hard to come by. I'd recommend waiting for playoff DFS – they'll be shorter slates but at least you'll know that every team is coming to play at that point, but again, you do you. Enough about week 17 – we still have money to win this week!
Quarterbacks
Tom Brady
Cam Newton
Matt Stafford
Drew Brees
Russell Wilson
Matt Ryan
Philip Rivers
Ben Roethlisberger
Nick Foles
Blake Bortles
Running Backs
LeVeon Bell
LeSean McCoy
Ezekiel Elliott
Leonard Fournette
Alvin Kamara
Todd Gurley
Melvin Gordon
Devonta Freeman
Mark Ingram
Kareem Hunt
Jordan Howard
Christian McCaffrey
Latavius Murray
Kenyan Drake
Dion Lewis
CJ Anderson
Lamar Miller
Samaje Perine
Alex Collins
Frank Gore
Wide Receiver/Tight Ends
Michael Thomas
Julio Jones
AJ Green
DeAndre Hopkins
Rob Gronkowski
Mike Evans
Juju Smith-Schuster
Adam Thielen
Sterling Shepard
Keenan Allen
Golden Tate
Jarvis Landry
Travis Kelce
Devin Funchess
Larry Fitzgerald
Doug Baldwin
Robert Woods
Marqise Lee
Michael Crabtree
Dez Bryant
3 Team Strategy
This is an interesting (or bizarre) week. I feel like there's quite a bit of parity at the top of the QB and RB charts and that the majority of the WR are crap shoots. There are a handful of consistent WR – the rest are potentially huge booms or busts. I'm really fine with mostly any option you can end up with at any position for the 3 team options this week. I really can't argue with any combination of the top talent and don't think there's any glaring players you must take here. I'd say going for balance probably makes sense and if you have a personal pet you really feel good about this week – then go with them first and work from there.
6 Team Strategy
I'm really fine with any of the top 10 options at RB this week and I could see any of them leading the position this week. Obviously I like the guys at the very top better than the rest but seriously, a ton of equivalent players at this position this week so it isn't a huge priority for me (although I would ideally like 2 of my top 10 as I think there's a drop afterwards). With WR I think we're dealing with mostly gambles but I really want Juju Smith-Schuster on my teams this week. I think a big week is coming with no Antonio Brown and I want all that goodness. I'm ranking him aggressively and I believe in the ranking strongly this week (in fact it may even be too low). He's a must get for me and I think he's around for you in rounds 4 or 5 (although I might reach and take him in round 3 just to guarantee him). I also think there's enough similar output at the top of the QB pool that I'm waiting until the end there this week. I'd like to start with one RB and one WR in the first two rounds (in any order) then go Schuster followed by a RB and a QB in the final two rounds.
10 Team Strategy
As I said, I feel like there's a drop after the top half of the RB and I also feel a drop after the top end QBs. For a 10 team league, I'm actually comfortable with filling out the top with two steady RB then coming in with Juju in round 3 (if he's still there) and a QB followed by your favorite upside WR in round 5. If Juju is gone in round 3, then I'm taking my QB there and filling in with two upside WR in the final two rounds.
That's it for this week my friends! Get out there and win some drafts! As usual, don't be afraid to holler at me in the comment section below!