Player Stock Ticker
PlayDraft NFL Week 14: Lineups, Rankings and Strategy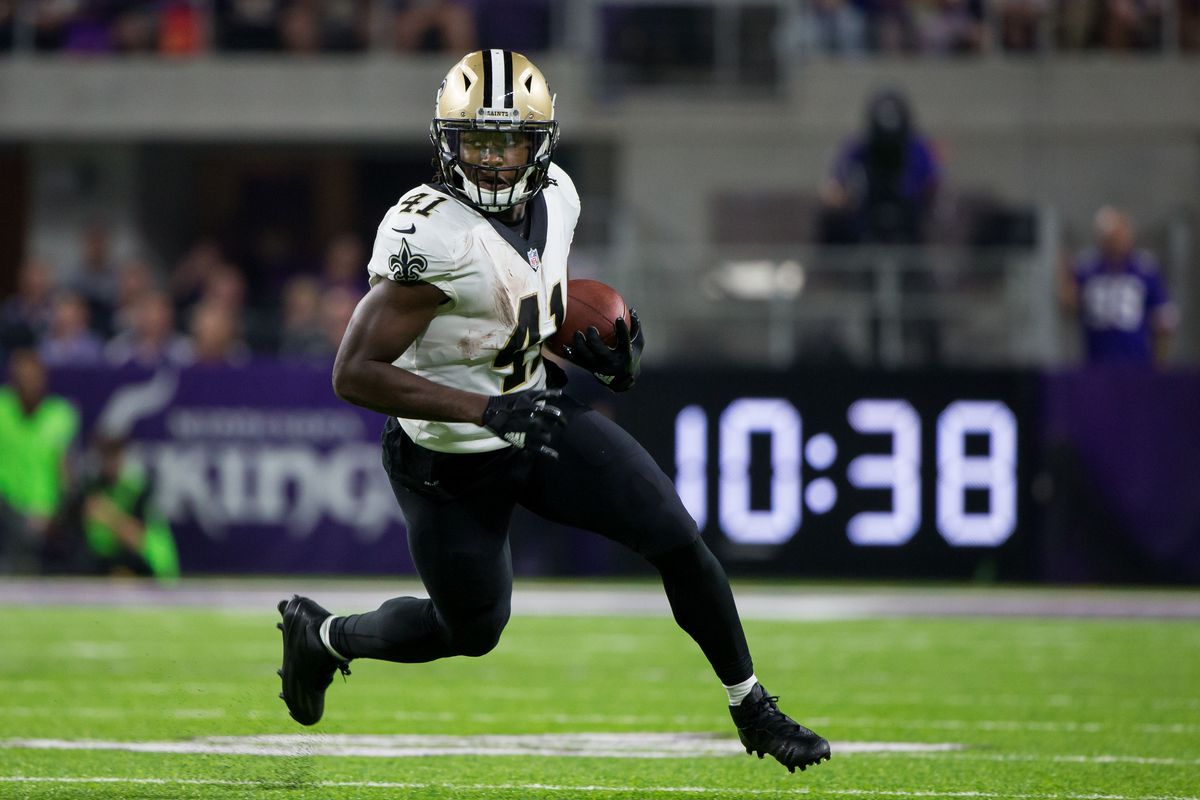 Hi everybody and welcome back to week 14 of PlayDraft NFL. The madness of this year continues so this week I had my 4 year old pick names out of a hat on who you should draft. Okay, I didn't really do that, but if you've considered doing that for your lineups, you're not alone. The struggle is real! All we can do is use sound logic and analysis to make the best decisions and when you do that, variances eventually normalize themselves out. It's been a tough and unpredictable year but we won't let that stop us from attaining glory this week!
Quarterbacks
Tom Brady
Drew Brees
Derek Carr
Alex Smith
Matt Ryan
Philip Rivers
Marcus Mariota
Kirk Cousins
Carson Wentz
Russell Wilson
Jay Cutler
Cam Newton
Running Backs
Alvin Kamara
LeSean McCoy
Le'Veon Bell
Todd Gurley
Devonta Freeman
Melvin Gordon
Kareem Hunt
Leonard Fournette
Mark Ingram
Lamar Miller
Marshawn Lynch
Joe Mixon
Jamaal Williams
Adrian Peterson
Jordan Howard
Alfred Morris
Carlos Hyde
Samaje Perine
Kenyan Drake
Isaiah Crowell
Rex Burkhead
Alex Collins
DeMarco Murray
Wide Receiver/Tight Ends
Antonio Brown
AJ Green
Julio Jones
DeAndre Hopkins
Michael Thomas
Brandin Cooks
Keenan Allen
Mike Evans
Jarvis Landry
Davante Adams
Michael Crabtree
Sterling Shepard
Doug Baldwin
Adam Thielen
Dez Bryant
Travis Kelce
Larry Fitzgerald
Josh Gordon
Marvin Jones
DeMaryius Thomas
Marquis Goodwin
Alshon Jeffery
3 Team Strategy
So what do you do in a week where I don't have a ton of confidence in any position? Honestly, I'm not overly excited about any players this week other than I guess, Alvin Kamara as I probably have him ranked more aggressively than most. I definitely want some of what Kamara has been giving out lately and I'm okay with taking him first. Beyond Kamara, I probably want one of the top 2 QBs this week. I'd like to start RB-QB-WR-WR-RB.
6 Team Strategy
I'm actually fine with any of the top 12 wide receivers inasmuch as I don't particularly love or hate any of them. I think the first 7 or 8 RB are also pretty interchangeable but there's a drop-off after that. As I said before, I'd really like one of the top two QBs. I'm looking to be more even this week than in many other weeks when I love certain bargains and advocating waiting on a position. I just know I want a QB early and I'm taking a WR with my last pick. Ideally I'd be looking at RB-QB-WR-RB-WR.
10 Team Strategy
I have been advocating a top QB in the other two options but I don't think you can afford to do that in the 10 team leagues because there are just bigger drop-offs at the other positions. I'm leaving my QB to last here and trying to fill in the other spots first. I'd like to go with RB-WR-RB-WR-QB.
That's it for this week my friends! Get out there and win some drafts! As usual, don't be afraid to holler at me in the comment section below!