Player Stock Ticker
Fantasy Football Strategy: Buy Low, Sell High Week 13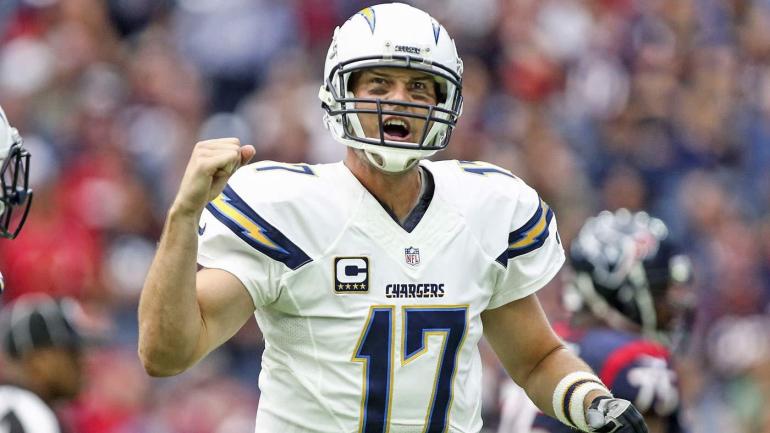 Hi everybody, welcome back to Buy Low, Sell High for Week 13 of the fantasy season. Well, we made it – this is the final Buy Low, Sell High for the season. I know most of you have already had your trade deadline pass (as I have) so my captivated audience is probably a bit smaller than it usually might be, but I want to make sure I offer the most relevant advice for those of you who are still able to take advantage of a trade or two. As such, I'm changing the format up this week from the usual. I'll be offering two buys and sells for the skill positions based on who I think is likely to perform at a higher or lower level during weeks 14-16 (the fantasy playoffs for most people). Usually we have a shorter view of the players here as it is mostly reactions to the previous week's games, but since this is the last time I'll be offering this type of advice for the season and I assume none of you can trade beyond this coming week in even the loosest of leagues, I think this is the most valuable information I can provide over my usual thoughts.
Quarterbacks:
Buys
The two players I'm interested in buying at quarterback are Philip Rivers and Ben Roethlisberger. Neither of these players should cost you a ton in capital to acquire but both have pretty easy schedules to take advantage of. Roethlisberger has a bit of a tough draw week 14 in Baltimore (and if you wanted to find a suitable sub for that week, I'd agree with that). Otherwise, he gets a shootout with New England in week 15 and one of the worst secondaries in football against the Texans in week 16. There's also enough competition for the #1 seed that Pittsburgh shouldn't be sitting starters until at least week 17 when it shouldn't matter. For Rivers, he's playing for a team that suddenly has a chance in its division because of the KC collapse. The toughest game he has is the Redskins in week 14 followed by the Chiefs and the Jets. All of those games should be good positions for Rivers to air out the ball. Both of these QBs are a bit under the radar and both are capable of putting up solid performances when you need them most.
Sells
I'm looking to sell two high profile QBs here in Tom Brady and Russell Wilson. To be clear, both of these players have been top end QBs this year and both is essentially match-up proof. If you don't have an option and you have to ride with these guys, I get it and I'm fine with it. However, if you are in a position where you can take one of these guys and get a Rivers or Roethlisberger along with a quality player at a position of need – I think you'll end up better off for it. They both have tough passing schedules in the games that count and while, again, I don't expect them to suck necessarily, I'm also not expecting any blow up performances from these two. Essentially, I wouldn't bench one of them for a guy like Rivers but based on their opponents, it's not unreasonable to expect similar types of performances despite the obvious drop off in talent between the QBs. This creates an advantageous position to use the "name" player in a trade.
Running Backs
Buys
I have a storied history with both of my suggested buys at running back today where I have told you to sell (and buy) a number of times over the course of this season. Basically, they've both been a bit volatile but both have elite talent and easy playoff schedules which makes me want to take a chance if I can acquire them. The first is LeSean McCoy. He's been very up and down this year but we know the pedigree and while I don't particularly love the state of the Bills offense – McCoy has shown enough this year that I wouldn't mind getting him for the final run. Obviously he won't come cheap, but I think he'll be worth a top round investment going forward. The other player is Kareem Hunt. I've gotten absolutely screwed by Kareem Hunt this year. I had him in one league and traded him hours before the season started in a package for Jordan Howard. This obviously backfired as Hunt went wild over the first month of the season. Just this past week I made a trade for Hunt which basically involved Devonta Freeman straight for him (there were some other pieces but that's not relevant here). As a result of trading Freeman for Hunt, I used Hunt in my lineup this past week whereas I would have otherwise had to use Marshawn Lynch because Freeman didn't play. Of course I lost this week when I would have won had I had Lynch in my lineup instead of Hunt. All of that being said – even though I feel like I've been cursed this year by Hunt – I'm still rolling with Hunt as a big buy and a great play for the fantasy playoffs. I've been burnt here but I'm still going back, I think you should consider doing so too! He should come fairly cheap too after his stink bomb this past week.
Sells
On the flip side of the coin there are a few high profile running backs that I think you'd benefit from considering to move. Todd Gurley has been a great redemption story all season but he gets Philly in week 14 and Seattle in week 15 followed by Tennessee in week 16 if you make it to the finals in the playoffs. None of those are flattering match-ups and you run the real risk of getting bricked by Gurley in any of those games. Obviously Gurley got you to where you are and you have to ride with him until the end. He should also remain a solid part of the Rams offense for the rest of the season (although with another win or two they may be able to ease up on his carries to preserve him for the real playoffs). Either way, I'm not advocating giving Gurley away, but consider moving him if you can get a big haul from your trade partner as I do have some concerns for his outlook in the playoffs. The other big time running back that I think it's time to move on from is Leonard Fournette. I've never shied away from Fournette's talent but I also cautioned many times that I was concerned about Fournette for the second half of the season due to a number of factors: health, rookie wall, etc. Well now we also have to consider the fact that he gets Seattle and Houston in the fantasy playoffs and his team is conserving his playing time for the real playoffs because he's still dealing with an ankle problem. All of these factors don't look good for his end of season outlook. Unfortunately, he also is coming off of a terrible performance this week which likely makes him a tougher sell. However, people like to have a piece of the newest great player and some people will cling to his early season success and overlook his recent performances. Kick the tires on what you can get for Fournette and be willing to move him if you can.
Wide Receivers
Buys
My wide receiver buys are based largely on a positive schedule for these receivers, as such, I identified two teams that have been lackluster this year in passing but should have receivers capable of taking advantage of juicy match-ups. First, the Dolphins receivers seem to be walking into a good position. There are three considerations in Miami of which receiver will "go off" in the good upcoming games. Really, it depends on the QB for me. As far as I am aware at this moment, it looks like Jay Cutler has a good chance to suit up for next week's game. If Cutler is in the game, it takes Kenny Stills out of the running and makes it either a Jarvis Landry or Devante Parker game with my preferred target depending on my circumstances. If my team is mediocre and needs to swing big in the playoffs to make an impact, I'm looking to acquire Parker, if my team is one of the better teams in the league and I want to ensure steady production in the playoffs, I'm looking to get Landry. If it looks like Matt Moore is going to be the QB then you can swap Stills in for Parker as Moore seems to like Stills and never looks at Parker contrary to Cutler. I also like the Oakland Raiders wide receiver match-ups during the playoffs although this is a tougher position to take because Amari Cooper left the game with concussion symptoms and Michael Crabtree may get suspended for a fight. Based on lack of production and the injury, I'm probably not looking to go after Cooper but I think Crabtree could be a huge difference maker in the fantasy playoffs. His price should be low after he got no points this week and because of the uncertainty surrounding a suspension but the important thing is that, suspension or no, he should be back by week 14 when we need him. Crabtree gets KC and Dallas in weeks 14 and 15 and he should be able to exploit both secondaries for you at a great buy low price.
Sells
DeAndre Hopkins has been great all year, far surpassing all expectations. I expected a solid dip with Tom Savage at the helm but that hasn't really been the case. However, following a relatively easy day against San Francisco in week 14, Hopkins has to deal with Jacksonville and Pittsburgh back-to-back for the final two weeks of the fantasy playoffs. Those aren't great match-ups and much like Brady and Wilson earlier, I'll roll with Hopkins if I have him, but if I have the option of moving Hopkins for similar talent with better upcoming games – I'd jump at that chance. In Minnesota, Case Keenum keeps looking good but his coach has already given the impression that Keenum has no leash. In the fantasy playoffs it may not seem like Carolina and Cincinnati are tough match-ups for receivers but they've been deceptively solid against opposing wide receivers this season. I don't think there will be enough to support both wide receivers in Minnesota for the fantasy playoffs and depending on the QB (i.e. if it's still Keenum or not) they may both be in trouble. I don't think you can get too much for Stefon Diggs so it may be okay to just hang onto him with the knowledge that he's a high-risk, high-reward proposition for your lineup but I'd definitely look to move Adam Thielen while everybody views him as a top 5 WR before he hits what may be a rough patch in the playoffs.
Tight Ends
I don't really have a buy or sell for tight ends because the position has been underwhelming all year anyways and there are only two quality tight ends who have standout games coming up in the fantasy playoffs. You don't need me to tell you that you should try to acquire Travis Kelce or Zach Ertz because they've both been top 3 at the position all year, but if you have a chance to get either, don't hesitate because I expect solid things from both during the fantasy playoffs. Otherwise, no important tight ends really stood out to me as being worth acquiring or selling. Basically, try to make your deals at other positions.
There are no trades to speak of this week for me as my trade deadline passed in every league I'm in except for one and that was the trade I mentioned earlier of Hunt for Freeman.
Thank you to everybody who has been following along every week this season with the Buy Low, Sell High thoughts. Hopefully enough of my calls hit (and you listened) and you got some wins as a result! Good luck in the playoffs!