Player Stock Ticker
PlayDraft NFL Week 11: Lineups, Rankings and Strategy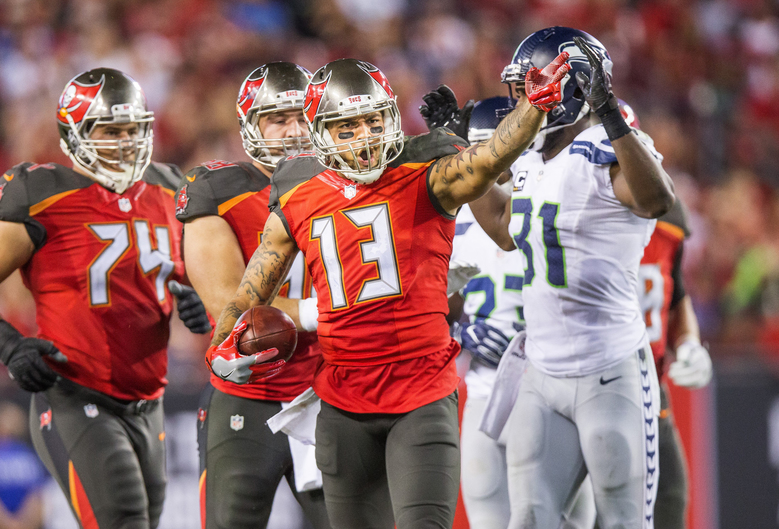 Hi everybody, welcome to week 11 of PlayDraft DFS Strategy. This is the time of year where you really need to make sure you don't get sloppy in NFL DFS because many of the easy marks have already blown their allowance for DFS so you run into better competition overall. By now we have a pretty good idea of who's who this year and we no longer have huge dramatic questions lingering like Zeke's suspension. We're also mercifully on our last bye week of the season so we can get back to full options in just one short week.
QB Rankings
Tom Brady
Carson Wentz
Derek Carr
Russell Wilson
Drew Brees
Alex Smith
Dak Prescott
Matt Stafford
Kirk Cousins
Marcus Mariota
Jared Goff
RB Rankings
Le'Veon Bell
Leonard Fournette
Todd Gurley
Kareem Hunt
LeSean McCoy
Melvin Gordon
Jordan Howard
Mark Ingram
DeMarco Murray
Lamar Miller
Alvin Kamara
Marshawn Lynch
Jay Ajayi
Doug Martin
Jerick McKinnon
Chris Thompson
Adrian Peterson
Orleans Darkwa
Kenyan Drake
Joe Mixon
Alex Collins
Jamaal Williams
WR/TE Rankings
Antonio Brown
Mike Evans
AJ Green
Michael Thomas
Rob Gronkowski
Julio Jones
Doug Baldwin
Michael Crabtree
Golden Tate
DeAndre Hopkins
Brandin Cooks
DeMaryius Thomas
Sterling Shepard
Adam Thielen
Tyreek Hill
Larry Fitzgerald
Robert Woods
Jarvis Landry
Dez Bryant
Stefon Diggs
Alshon Jeffery
3 Team Strategy
I rarely say this but I'm really fine with any combination for 3 team drafts this week. I feel like there's quite a bit of parity at the top this week and there isn't anybody I'd feel too badly about running out there. That being said, since I have to pick a direction, I'd lean towards taking Tom Brady in the first round to guarantee him since I think he has the biggest high point potential and then filling in the RB and WR in that order.
6 Team Strategy
With the 6 team strategy I want to be in the top half at RB because I feel there's a drop off there and I'd still like to get Brady as well. Otherwise, I think there are bargains to be had in the top 12 at WR, in particular, I think many will forget about Mike Evans and maybe even Julio Jones early because of recent hot performances from others. I'd look to take QB-RB-RB-WR-WR unless Brady goes before you or one of Julio or Evans are still available in the 3rd round.
10 Team Strategy
The bottom of the running back pile is gross and the bottom of the quarterback options are risky. Otherwise, I'm okay with taking a risk on the lower end wide receivers this week. Ideally, I'd look to take my two RB and my QB in the first three rounds and go for a few high upside wide receivers like Tyreek Hill and/or Dez Bryant in the last two rounds.
That's it for this week! Get out there and win some drafts! Also, as usual, please don't be shy about asking questions or commenting in the area below!