Player Stock Ticker
DRAFT NFL Week 8: Lineups, Rankings and Strategy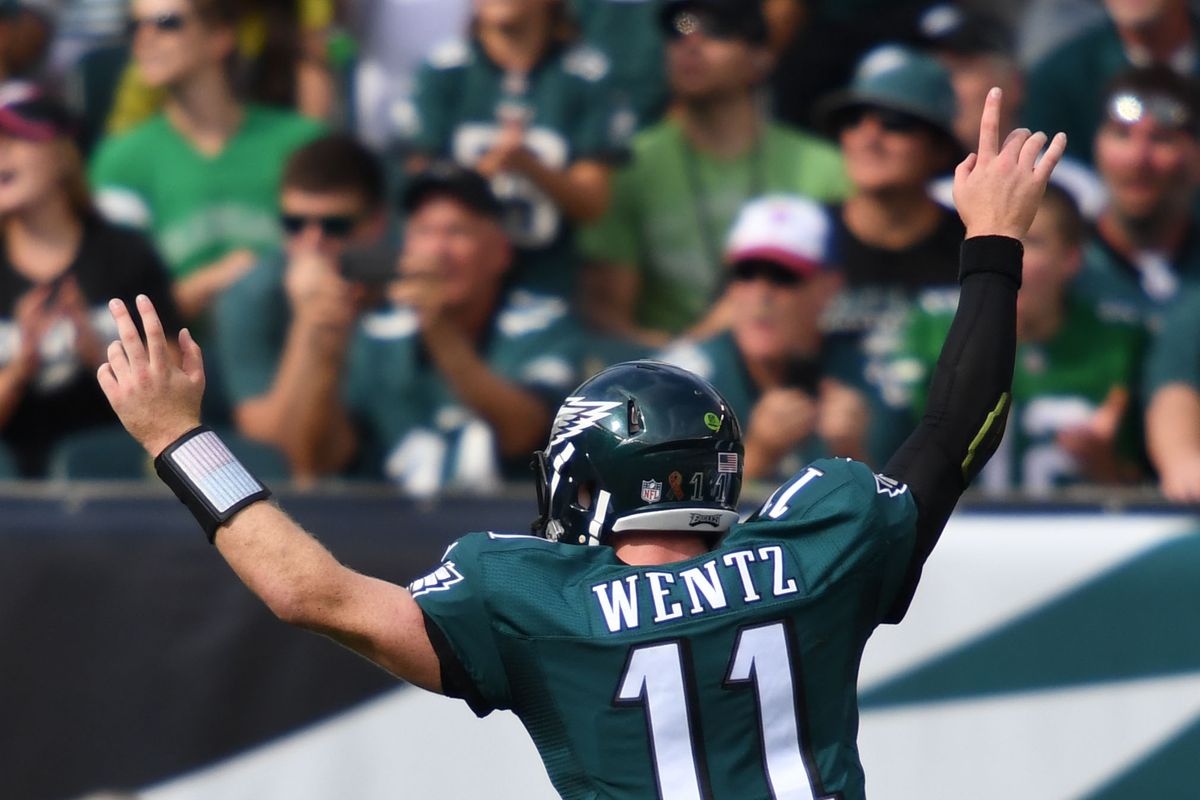 Hi everybody, welcome to week 8 of PlayDraft DFS Strategy. I want to apologize for last week. When transferring my list of quarterbacks over to the article, I had Dak Prescott ranked 5 at the position and somehow skipped over his name when inputting my QBs so he ended up not being listed at all. Obviously, I was not on target with him even at 5, but he definitely should have been ranked and I apologize for missing that. I'll make sure that I double and triple check this week!
QB Rankings
Drew Brees
Tom Brady
Carson Wentz
Cam Newton
Philip Rivers
Jameis Winston
Dak Prescott
DeShaun Watson
Derek Carr
Russell Wilson
RB Rankings
Le'Veon Bell
Ezekiel Elliott
Melvin Gordon
LeSean McCoy
Jordan Howard
Devonta Freeman
Kareem Hunt
Mark Ingram
Jay Ajayi
Lamar Miller
Christian McCaffrey
Doug Martin
Carlos Hyde
Joe Mixon
Jerrick McKinnon
LeGarrette Blount
Javorius Allen
Latavius Murray
Duke Johnson
Frank Gore
CJ Anderson
Ameer Abdullah
WR/TE Rankings
Antonio Brown
AJ Green
Julio Jones
Mike Evans
Michael Thomas
Dez Bryant
Rob Gronkowski
Michael Crabtree
Doug Baldwin
Adam Thielen
Brandin Cooks
Kelvin Benjamin
DeAndre Hopkins
DeMaryius Thomas
Keenan Allen
Tyreek Hill
Zach Ertz
TY Hilton
Pierre Garcon
Marvin Jones
3 Team Strategy
I like all 3 of my top QB options this week, while I know Carson Wentz doesn't have the same name value as the other two, he's been playing as well or better and I feel fine relying on him. Really, I want two of the top handful of RB options this week, if possible, and I'm fine with waiting on the other positions here. I'd go RB-RB-WR-WR-QB for the 3 team drafts.
6 Team Strategy
I feel pretty comfortable with the later WR options this week so I want to wait at that position. I still want a top end RB and I also want a top level QB if possible for a 6 team league. Taking a QB in the second round may seem high but it guarantees a top one and still lets you focus on getting at least one top end RB in round 1. I'd go with RB-QB-RB-WR-WR.
10 Team Strategy
I've advocated for a top end QB in the 3 and 6 team drafts but I can't do it here. The low end of the RB and WR pools get pretty crappy so I think I'm okay with going low end at QB to avoid having to take on the dregs of those other positions. I'm still leaning RB over WR for the first round but anything after that is fair game for best available. I'd look to roll with RB-WR-RB-WR-QB.
That's it for this week! Get out there and win some drafts! Also, as usual, please don't be shy about asking questions or commenting in the area below!