Player Stock Ticker
Fantasy Football Week 8: Stream Team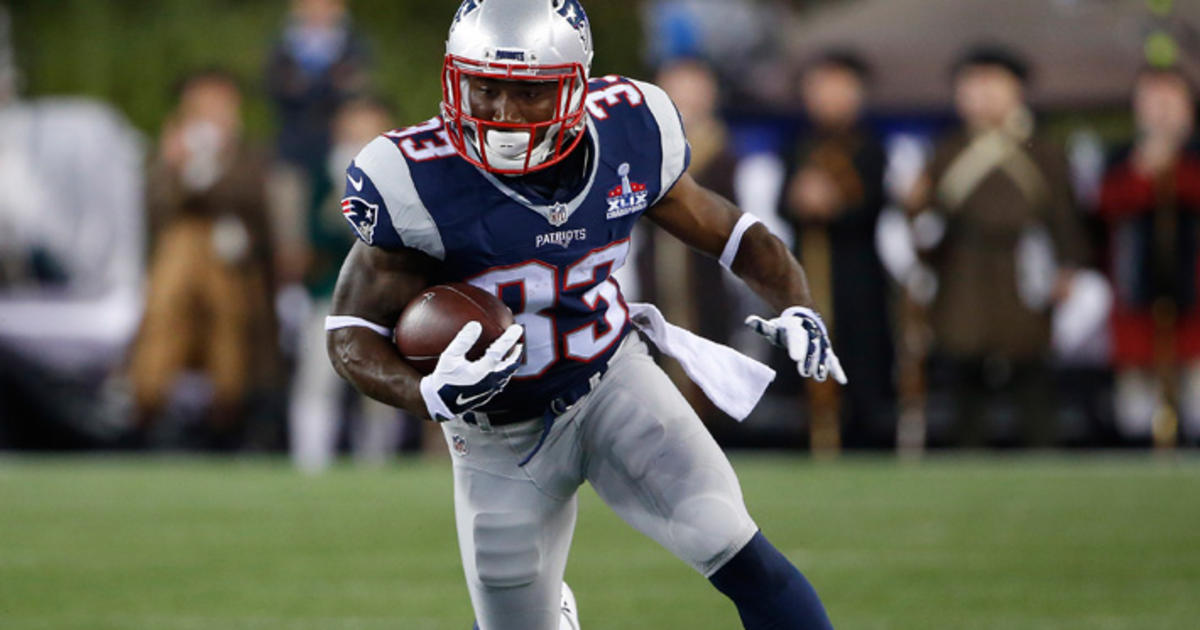 Welcome back to the Stream Team, where the island of misfits toys is comprised of fantasy players under 50% ownership. After a successful Week 6, the Stream Team once again pulled through Week 7 with solid performances across the board, this time topping 83.5 fantasy points. Good effort, good job team. Led by Tyrod Taylor's 20+ point performance, the Stream Team rostered 4 skill position players scoring more than 8.5 points, demonstrating that research and acute attention to detail can lead to waiver wire success. And that will not change this Week 8. With a handful of important running back decisions coming down the pipeline and other low-ownership backs general going unnoticed, the correct decision could really make or break your week or season depending on your current record. So let's get our hands dirty and scout the matchups this upcoming Week 8.
Quarterback
QB: Josh McCown, QB, New York Jets (12% Yahoo ownership)
Red alter! Red alert! RedSocker45 has lost his marbles. Or has he (yes, yes I have)? Sure Josh McCown is a turnover factory, but did you know he has multiple touchdown passes in each of his last three games, the last two of which he has scored over 22 points? And by the way, don't look now but the Jets are a mere 4 point underdog against last year's NFC Champions. Could this blow up in my face? Absolutely. It is more than conceivable that McCown puts up a 7 point dud, but the Falcons are not creating turnovers on defense and their season might be on the brink. Could it all come apart this Sunday? Let's hope so. Ride the hot hand theory and roll with McCown. But this product comes with serious hazards.
Running Back
RB1: Dion Lewis, RB, New England Patriots (29% Yahoo ownership)
With Rex Burkhead back healthy, the New England Patriots can now confidently trot out any one of four viable, solid, explosive and diversely talented running backs. But over the last three weeks it appears as though Dion Lewis has separated himself from the pack. Lewis has recored 52 or more yards in three straight games and has scored a rushing touchdown in two of his last four. And while James White and Burkhead look to lead the Patriots in terms of catches out of their backfield, let's not forget how explosive Lewis looked in years back as a Barry Sanders ultra-ultra-ultra lite. In Week 8 the Patriots host a Charger run defense allowing the second most rushing yards per game and rushing yards per attempt, while also allowing the fifth fewest passing yards per game. Look for Bill Belichick to exploit the Chargers obvious weakness and watch Lewis tap dance all over the field Sunday.
RB2: Matt Forte, RB, New York Jets (30% Yahoo ownership)
Two Jets!?!?! I must be completely off the rails. However, with the return of Bilal Powell last week I believe we saw a clearly established pecking order of Powell as the 1A and Matt Forte as the 1B (sorry Elijah McGuire). Forte has the inside track (for now) over Powell in the passing game catching 13 of 13 targets for 100 yards over the past two games. He also sprinkles in another 8-10 carries, good for a consistent 15+ total touches. In a game where the Jets will should throw early and often, look for Forte to continue racking up the receptions against a Falcon defense that struggles against pass catching running backs.
Wide Receiver
WR1: JuJu Smith-Schuster, WR, Pittsburgh Steelers (14% Yahoo ownership)
As the Martavis Bryant saga unfolds (he missed a mandatory meeting Monday with an "illness") JuJu Smith-Schuster looks to benefit greatly as the crucial second receiving option on the Steelers corps. Smith-Schuster has scored a touchdown in two of his last four games, but with Bryant continuing his scorched-earth tirade against the Steelers his role could expand in the coming weeks. And I, for one, want to be in front of that trend. Ben Roethlisberger looks just fine and the Steelers seem to be finding their groove from years past. With Le'Veon Bell and Antonio Brown taking up all the real estate in opposing defensive coordinators' minds, Smith-Schuster might sneak on the radar as a solid flex play more weeks than not. Especially if Bryant does not get over the black lung. As a note, Head Coach Mike Tomlin stated Smith-Schuster is in the concussion protocol and is questionable for Sunday. Where did that come from? Either way, in the event Smith-Schuster cannot go Sunday take a look at Mohamed Sanu. Taking out the game Sanu injured his hamstring, Sanu averages 5 catches on 8 targets for 56 yards. That is the type of solid floor production that you want in a streamer, especially going into a juicy matchup against a Jets defense likely to focus on stopping Julio Jones.
WR2: Josh Doctson, WR, Washington Redskins (13% Yahoo ownership)
Looks like we may finally have a changing of the guard in Washington. After watching free agent acquisition Terrelle Pryor struggle through his first 6 games in the X wide receiver slot (only once topping double digit fantasy points), Josh Doctson moved into the starting X role Monday Night for the first time this season. On the night, Doctson played 54/64 snaps, while Pryor played just 30. Better yet for Doctson, Head Coach Jay Gruden seems to be showing confidence in Docston stating the Redskins drafted Doctson to be their number one guy. Sure he struggled somewhat Week 7 catching just 3 of 5 targets for 39 yards. But his potential is massive in a pass happy offense led by Kirk Cousins who ranks top 6 in the NFL in passing yards per game, QB rating, completion percentage and yards per attempt. Although there is uncertainty and there will be bumps in the road, look for Doctson to lead the Redskins wide receiving corps Week 8 against a Dallas team that has given up the 6th most points to the wide receiver position.
Tight End
TE:  Tyler Kroft, TE, Cincinnati Bengals (15% Yahoo ownership)
Tyler Kroft now has 3 touchdowns in 3 starts with the Bengals, scoring double digits in two of his three performances. And in Week 8 Kroft gets the Indianapolis Colts, a team ranked into bottom ten in terms of fantasy points allowed to tight ends. While not as putrid and inept as the Giants, tight ends have scored against the Colts in 4 of 7 games this year, so there is a precedent for success. With their running game in flux, look for Andy Dalton to air it out Week 8 against one of the most generous opposing defenses in the NFL. Likely to focus on A.J. Green, look for Kroft to escape the defense throughout the day, leading to a few red zone target for their 6'6″ monster.
Flex
Flex: Jalen Richard, RB, Oakland Raiders (11% Yahoo ownership)
Turncoat Lynch. I mean Benedict Lynch. I mean Marshawn Lynch. Lynch beats to the tune of his own drum, but after coming to the defense opposing defensive back Marcus Peters during a Thursday Night scuffle, the Raiders organization must wonder about his commitment to the team and football. And after losing his appeal to the one game suspension, we can officially rule out Mr. Skittles. So count me all in on Jalen Richard Week 8. Yeah, he may be part of a committee with DeAndre Washington (who scored a touchdown of his own in Week 7), but Richard looks to be the more versatile, diverse runner after totaling 76 yards on 13 touches. Richard has big play potential (he averages 5.5 yards per carry and 8.5 yards per reception in his career) and could make for a solid high-volume play in Week 8. Look for Richard to be active both in the running and passing game, and an integral piece to the Raiders offensive attack Week 8.
Kicker
K:  Chris Boswell, K, Pittsburgh Steelers (46% Yahoo ownership)
In a dome on Sunday Night to cap off the week. I always love watching that come from behind victory. On the year, Chris Boswell is 16/18 on field goals and a perfect 13/13 on extra points, so he has the accuracy to rack up fantasy points quickly. And while the Steelers will be on the road, the Lions rank 28th in terms of points allowed. With Ben and company looking like their familiar selves, look for Boswell to get in range often Sunday night.
Defense
D:  Cincinnati Bengals DST (23% Yahoo ownership)
Pathetic. Maybe the most fitting word to use to describe the Indianapolis Colts performance in Week 7 at home agains the Jacksonville Jaguars. Although the Colts did not turn the ball over (small victories!) they allowed a whopping 10 sacks an scored 0.0 points, amassing just 232 total yards of offense. That is the fourth double digit performance for opposing defenses, and the third 20+ monster fantasy defense game against the Colts this year. In Week 8 this punchless bunches travels to Cincinnati to face a Cincinnati Bengals DST that has recorded 7 or more fantasy points in 4 of its 6 outings this year and a defense tied for 6th in the league in terms of points allowed per game at 18.7. After allowing 3+ sacks for the sixth time in seven games this year, the Bengals have a solid 7/8 points floor, with the potential for a top 3 defense finish.
And that's a wrap for Week 8 of the Fantasy Football Streamers. Be sure to check back every Tuesday to see where to turn to next and get the early leg up on your opponent. Until next time, good luck and godspeed, and may the fantasy football gods forever be in your favor.
To contact me with any questions or general fantasy football discussion, please email me at [email protected] or tweet me ‪@AJGamballer‪.