Player Stock Ticker
DRAFT NFL Week 7: Lineups, Strategy and Rankings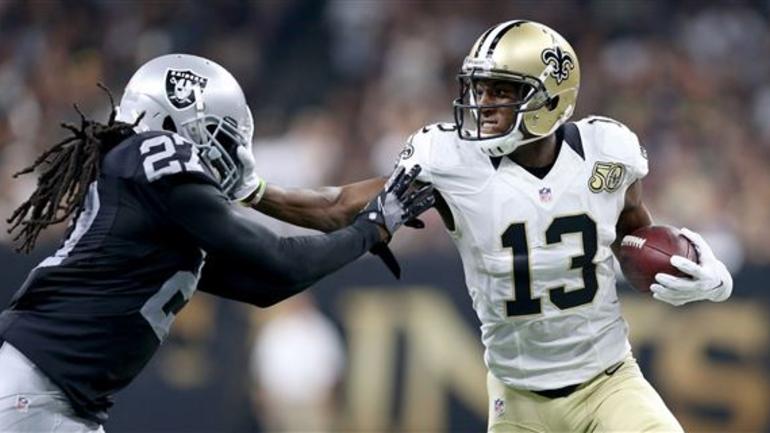 Hi everybody, welcome to week 7 of PlayDraft DFS Strategy. Whenever a top star gets hurt it feels like it only effects seasonal leagues but the loss is felt in DFS as well. Any time you have more quality options and less risky plays, you have a better chance of making accurate predictions. Whenever your choices are more variable, your predictions are going to be subjected to bigger up and down swings. So we all feel the loss of guys like David Johnson, Odell Beckham and Aaron Rodgers because that's three less stable options we have to choose from which is never a positive. Just a quick note on this week's rankings – you'll see Alfred Morris and Darren McFadden at the bottom of the RB rankings for the week. Their ranking is obviously dependent on the Ezekiel Elliott appeal (if Zeke wins and gets to play, you can move him up to top 3 at the position this week). If Zeke does not play, which is likely, then I think the Dallas RB will be top 22 for the week. However, there's still limited clarity on who the starter will be so I listed both. For now go with Alfred Morris until something definitive comes out otherwise but keep an eye on the situation.
Note: Ezekiel Elliott will play Week 7
QB Rankings
Tom Brady
Drew Brees
Matt Ryan
Cam Newton
Kirk Cousins
Carson Wentz
Russell Wilson
Marcus Mariota
Derek Carr
Ben Roethlisberger
Andy Dalton
RB Rankings
Le'Veon Bell
LeSean McCoy
Leonard Fournette
Todd Gurley
Devonta Freeman
Kareem Hunt
Melvin Gordon
Jay Ajayi
DeMarco Murray
Jordan Howard
Jerrick McKinnon
Adrian Peterson
Mark Ingram
Frank Gore
Christian McCaffrey
Doug Martin
CJ Anderson
Joe Mixon
James White
Ty Montgomery
Marshawn Lynch
Alfred Morris/Darren McFadden
WR/TE Rankings
Antonio Brown
AJ Green
Julio Jones
Rob Gronkowski
Mike Evans
Michael Thomas
Dez Bryant
Brandin Cooks
Doug Baldwin
Kelvin Benjamin
Michael Crabtree
Jordy Nelson
DeMaryius Thomas
Adam Thielen
TY Hilton
Larry Fitzgerald
Alshon Jeffery
Pierre Garcon
Keenan Allen
Terrelle Pryor
3 Team Strategy
Really a lot of parity at the top this week as far as I can see. I don't particularly love or hate anybody more than others at the top. I guess I'd lean towards a balanced roster with my QB being last and everybody else alternating based on best available player. Ideally I'd like to go RB-WR-RB-WR-QB in a 3 team situation this week.
6 Team Strategy
Here I do think there's a bit of disparity between the top half at running back and the bottom half. I also don't want to be the last to take my QB here. A player I am very strong on this week is Michael Thomas at wide receiver. I think he has a huge bounce back week and I think people will be avoiding him based on last week. I'd like to wait on WR and grab Thomas in round 4 or 5 of the draft. Ideally I'd be looking at RB-RB-WR-QB-WR.
10 Team Strategy
I think the QB pool gets really questionable at about the halfway point in the 10 team option. I also think wide receivers get shaky after the first half as well. Running back is a bit deeper but I wouldn't want to rely on the very back end of running backs. Basically, I think the best option is to pick a low end player that you're comfortable settling for and plan on taking that spot last while filling in the other spots first. For me I think I'm happy staking my claim to a guy like Alshon Jeffery as my "scrub" and selecting my WR2 last so that I can fill the rest of my team with better options first. I'd like to go RB-WR-QB-RB-WR here.
That's it for this week! Get out there and win some drafts! Also, as usual, please don't be shy about asking questions or commenting in the area below!