Player Stock Ticker
DRAFT NFL Week 6: Lineups, Strategy and Rankings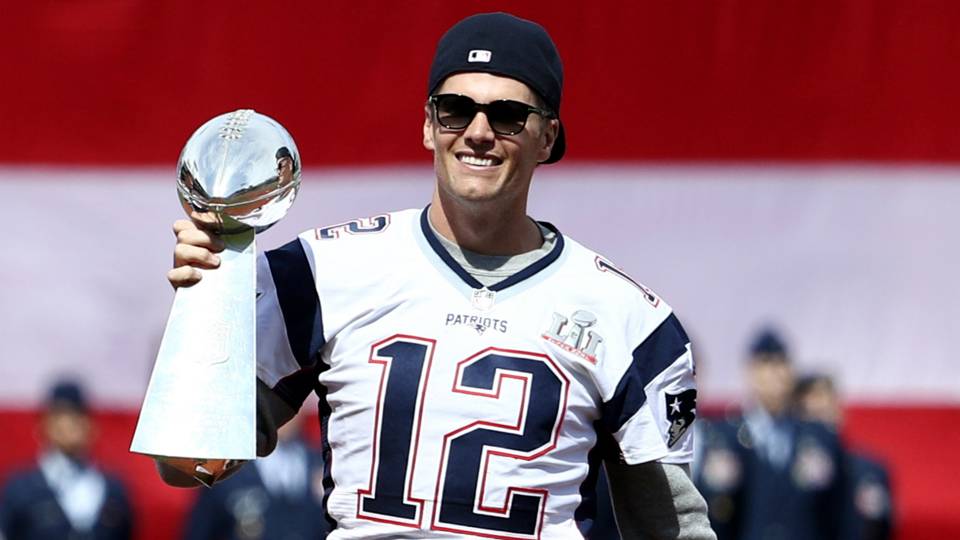 Hi everybody, welcome to week 6 of PlayDraft DFS Strategy. While every week relies on match ups, I think this week is even more dependent on match ups than usual. As such, try to take extra advantage of good players against weak opponents this week as much as you are able.
QB Rankings
Tom Brady
Aaron Rodgers
Drew Brees
Cam Newton
DeShaun Watson
Matt Stafford
Kirk Cousins
Matt Ryan
Carson Wentz
Jameis Winston
Philip Rivers
Derek Carr
RB Rankings
Le'Veon Bell
Kareem Hunt
Todd Gurley
Leonard Fournette
Devonta Freeman
Melvin Gordon
CJ Anderson
DeMarco Murray
Jordan Howard
Jay Ajayi
Lamar Miller
Doug Martin
Marshawn Lynch
Mike Gillislee
Carlos Hyde
Ameer Abdullah
Frank Gore
Duke Johnson
Bilal Powell/Elijah McGuire (depending on Powell's injury report)
Rob Kelley
WR/TE Rankings
Antonio Brown
Julio Jones
Mike Evans
Brandin Cooks
Jordy Nelson
Michael Thomas
DeAndre Hopkins
Rob Gronkowski
Golden Tate
Terrelle Pryor
Alshon Jeffery
Keenan Allen
Davante Adams
DeMaryius Thomas
Stefon Diggs
TY Hilton
Michael Crabtree
Larry Fitzgerald
Tyreek Hill
Kelvin Benjamin
Pierre Garcon
Adam Thielen
3 Team Strategy
This is very unorthodox for me to suggest as I'm usually all about taking a RB or WR first but I think the play this week is to take Tom Brady with your first round pick. I know it seems a stretch but I just can't see Brady putting up less than 3 or 4 TD against the Jets this week. I like the other two options in the top 3 at QB this week but I think with the match up, Brady has to have an advantage and he offers a bigger gap than the other positions do over their respective alternatives. You can say what about DeShaun Watson as he has 3 straight weeks of 5 TD and he's playing the Browns but the way football works is that just when you expect the trend to continue and everyone gets Watson in their lineups – he'll drop a dud. Now obviously I still expect decent things from Watson which is why I have him ranked 5th this week but you'll see a lot of places that will have him ranked 1 or 2 this week and I'm just more cautious. Take Brady early and then just go with the highest ranked at the other positions. I'd probably look to go QB (Brady or wait until final round) -WR-WR-RB-RB.
6 Team Strategy
As opposed to the 3 team strategy, I don't think there's as much disparity between the top QBs and the bottom ones in the 6 team draft vs. the top half of the WR and especially the RB. In this case, I'm taking my QB last round unless Brady is still there in the 3rd. Special emphasis should be given on landing two of the top 6 RB if you can. I'd go RB-RB-WR-WR-QB.
10 Team Strategy
Here you're relying on some shaky QBs in the bottom third as well as shaky RB in the bottom half. I'd put my priority on landing two top RBs and a top half QB over the WR which do have a drop off but not as pronounced as the others. Ideally I'd like to go with RB-RB-QB-WR-WR but if Brady is still there in late round 2, I'd reach up and get him.
That's it for this week! Get out there and win some drafts! Also, as usual, please don't be shy about asking questions or commenting in the area below!