Player Stock Ticker
Fantasy Baseball 2017: Midseason Closer Depth Chart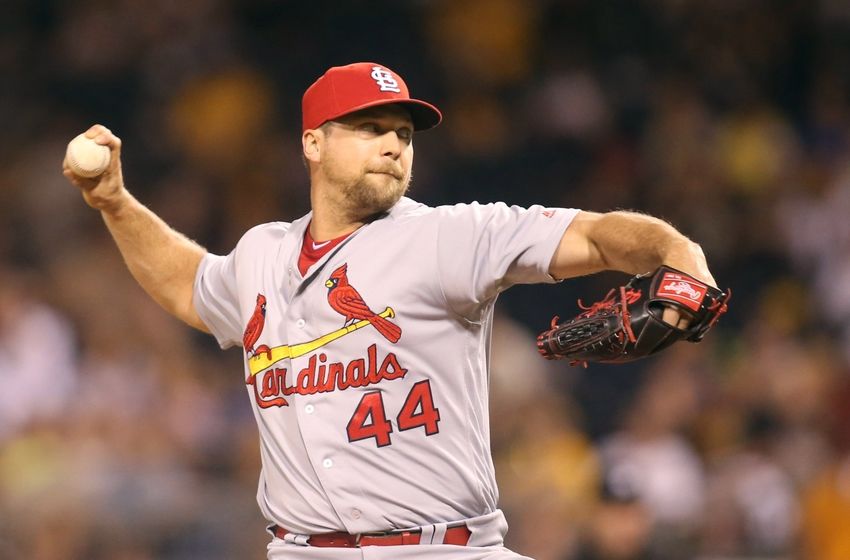 Welcome back to the Wednesday Weekly Closer Report where I will break down and rate each team's bullpen situation. This week we will be taking a look at the midseason closer depth chart for each team, trying to decipher whose job is secure and whose job is on shaky ground coming out of the All Star break. With the deadline fast approaching, most teams out of the playoffs will be trading their most sought after bullpen arms, so ninth inning shakeups will occur league wide between now and July 31st. As news comes fast and furious this time of year, you must stay alert and add players or speculate as the deadline stories unfold.  As always, do not forget to check out the rankings of the 'Immediate Waiver Pickups' at the end of the article to see who has the most upside going forward for his team's closer job.
American League East
| RSJ Rating | Team | Current Closer | Handcuff | Immediate Waiver Pickup |
| --- | --- | --- | --- | --- |
| Confident | BOS | Craig Kimbrel | Matt Barnes | |
| Confident | NYY | Aroldis Chapman | Dellin Betances | |
| Confident | BAL | Zach Britton | Brad Brach | |
| Confident | TOR | Roberto Osuna | Ryan Tepera | |
| Confident | TB | Alexander Colome | Brad Boxberger | |
The always consistent American League East provides little fodder for us fantasy baseball writers, so sometimes we must report on pure speculation and dart throwing. While Alexander Colome appears to be over his recent struggles, a very capable reliever in Brad Boxberger awaits behind the curtain for his opportunity to wrestle the job from Colome. Poised to take over the job a few years back, Boxberger's career has been mired by injury and inconsistent performance. However, a career 11.48 K/9 and .207 batting average against speaks to his ability to get people out and keep runs off the board. Even if Colome does not falter again as the Rays closer, there is a distinct possibility the team moves him to a contender before the deadline. In such event Boxberger would assumedly take over the closer's role, so he is worth a speculative add in deeper leagues.
American League Central
| RSJ Rating | Team | Current Closer | Handcuff | Immediate Waiver Pickup |
| --- | --- | --- | --- | --- |
| Unknown | CWS | Anthony Swarzak | Tyler Clippard | Anthony Swarzak, Tyler Clippard |
| Comfortable | KC | Kelvin Herrera | Joakim Soria | Joakim Soria |
| Confident | MIN | Brandon Kintzler | Taylor Rogers | |
| Confident | DET | Justin Wilson | Alex Wilson | |
| Unstable | CLE | Andrew Miller | Cody Allen | |
The first of two big bullpen trades and shakeups mentioned in this article, the Chicago White Sox not only traded incumbent closer David Robertson  but also traded the heir apparent in Tommy Kahnle to the New York Yankees, freeing up ninth inning duties for…well…I do not know. We now know Robertson and Kahnle have very little value for fantasy purpose as they will pitch in New York behind both Dellin Betances and Aroldis Chapman. However, there is very little guidance on the White Sox closer's front at this moment in time. My guess would be Anthony Swarzak, veteran long man and journeyman reliever who maintains a 2.47 ERA and 0.96 WHIP. For a speculative pickup, Tyler Clippard (received from the Yankees as part of the deal which moved Robertson, Kahnle and Todd Frazier) might deserve a shot in that mixed bag of a bullpen.
American League West
| RSJ Rating | Team | Current Closer | Handcuff | Immediate Waiver Pickup |
| --- | --- | --- | --- | --- |
| Comfortable | LAA | Bud Norris | Cam Bedrosian | Cam Bedrosian |
| Confident | SEA | Edwin Diaz | Nick Vincent | |
| Unknown | TEX | Alex Claudio | Matt Bush | Alex Claudio, Matt Bush, Keone Kela |
| Comfortable | OAK | Santiago Casilla | Blake Treinen | Santiago Casilla |
| Confident | HOU | Ken Giles | Luke Gregerson | |
I will give you the tip of the iceberg for the second of the two big relief trades this past week. With Oakland moving both backups (Ryan Madson and Sean Doolittle), the Athletics cleared the way for Santiago Casilla for the rest of the season. While somewhat unreliable this year (he sports a 4.54 xFIP and 79% save conversion percentage), the Athletics no longer roster any real threats to Casilla's job. Sure they received Blake "the trainenwreck" Treinen from the Washington Nationals, but his stats  (5.59 ERA, 1.60 WHIP, .314 batting average against) give us little to no confidence in his ability to perform even at an average, roster-worthy level. Maybe if Ryan Dull returns this year and has the same success as he did in 2016 then he can unseat Casilla from the throne. Until then, Casilla looks primed to hold onto the Oakland closer's job for the foreseeable future.
National League East
| RSJ Rating | Team | Current Closer | Handcuff | Immediate Waiver Pickup |
| --- | --- | --- | --- | --- |
| Unstable | WSH | Sean Doolittle | Ryan Madson | Sean Doolittle, Ryan Madson |
| Comfortable | PHI | Hector Neris | Pat Neshek | Hector Neris, Pat Neshek |
| Comfortable | ATL | Jim Johnson | Jose Ramirez | Arodys Vizcaino |
| Comfortable | MIA | A.J. Ramos | David Phelps | David Phelps |
| Confident | NYM | Addison Reed | Jerry Blevins | |
Now here comes the fun! Since the very first edition of the Wednesday Weekly Closer Report beginning Week 2 I hinted at trouble in the water. Whether it was the aforementioned Blake Treinen or Shawn Kelley, or patchwork guys like Koda Glover, Matt Albers or Enny Romero, I did not believe in any of these pitchers long term. In fact I clamored for the Washington Nationals to make a trade each and every week. And this trade makes sense on a lot of levels. First, the Nationals not only get one but two proven and stable relievers, both of whom are performing at high levels this year. On the year, Madson holds a near 9 K/9, 2.06 ERA and supporting 2.43 FIP. Doolittle just as impressively maintains a devastating 13.08 K/9 and 2.34 FIP. Second, The Nationals get one plus lefty in Doolittle and one plus righty in Madson, a deadly and necessary combination come playoff time. So then what's my gripe? Well, neither of these guys really scream "World-Series-leading" closer to me. Sure I like Doolittle quite a bit, more so than Madson. But I really am not sure if he is built for October, pitching under the brightest of spotlights. Same goes for Madson. And while we, as fantasy managers, may not entirely care about October postseason baseball, we should in this instance for the simple reason that I do not think the Nationals are done acquiring relievers. If you have read any of these articles throughout the year or even watched one Nationals ninth inning you should have realized this is a bullpen that needed a complete overhaul. Not one pitcher looked capable of getting anyone out in any inning in the regular season, never mind against the most elite hitters in the game come the pressure-packed stage in October. And this is, for sure, a team with World Series aspirations this year. So the Nationals may acquire another arm for this bullpen, further muddying the ninth inning situation in Washington. For now, I believe Dusty Baker will go with the better arm in Doolittle. But I would not be surprised in the least to see Baker employ a short-leash policy and yank the job away from Doolittle if any struggles come about in his first few appearances.
National League Central
| RSJ Rating | Team | Current Closer | Handcuff | Immediate Waiver Pickup |
| --- | --- | --- | --- | --- |
| Confident | CHC | Wade Davis | Carl Edwards Jr. | |
| Confident | CIN | Rasiel Iglesias | Michael Lorenzen | |
| Confident | MIL | Corey Knebel | Jacob Barnes | |
| Unknown | STL | Brett Cecil | Trevor Rosenthal | Brett Cecil, Trevor Rosenthal |
| Confident | PIT | Felipe Rivero | Juan Nicasio | |
I think it officially happened. Or has it? After more than a half year of rocky, mediocre, no-good performances, it appears as though Manager Mike Matheney finally moved on from Seung-Hwan Oh as the team's closer. And rightfully so. After 39 appearances and 41 innings on the year, Oh sports a lowly 4.17 ERA and 4.22 SIERRA, mostly due to his vastly decreased ground ball rate and markedly increasing his fly ball (and home run) rates. Since Oh took the loss in his first appearance coming out of the All Star Break (where he allowed 3 runs in .1 innings pitched), the Cardinals have had two save opportunities. In both occasions Matheney turned to veteran reliever Brett Cecil, who blew his first chance but then (precariously) converted his second opportunity. Always a consistent and reliable arm, Cecil owns a 3.55 ERA and 3.61 FIP and should be considered the favorite for the next opportunity given Matheney's reliance on him after blowing opportunity number 1. In the end, however, I expect a slow and steady shift to former Cardinals ace reliever Trevor Rosenthal, who sports a 14.37 K/9, 2.15 FIP and .198 batting average against. Rosenthal exhibits the most natural closer ability in the Cardinals bullpen and seems to have found his dominant stuff from season's past that made him one of the more successful closers in the game. Sorry Oh, but your time as a dominant MLB reliever appears short lived.
National League West
| RSJ Rating | Team | Current Closer | Handcuff | Immediate Waiver Pickup |
| --- | --- | --- | --- | --- |
| Confident | LAD | Kenley Jansen | Pedro Baez | |
| Comfortable | SF | Sam Dyson | Hunter Strickland | Sam Dyson, Hunter Strickland |
| Comfortable | SD | Brandon Maurer | Brad Hand | Brad Hand |
| Comfortable | ARI | Fernando Rodney | Archie Bradley | Archie Bradley |
| Confident | COL | Greg Holland | Jake McGee | |
Although a little rocky in his most recent appearance, Sam Dyson is a perfect 4/4 in save opportunities as a San Francisco Giant after going 0/4 with the Texas Rangers. Funny what a change of scenery can do for the mind and for performance. With the Giants, Dyson owns a respectable 3.38 ERA and 8.78 K/9. With no recent updates regarding the status or return of Mark Melancon, look for the Giants to continue rolling out Dyson for the ninth inning in the short term, with him returning to a setup or seventh-inning role upon Melancon's return.
Ranking of the Immediate Waiver Pickups
Santiago Casilla (OAK, 59% Yahoo ownership)
Sean Doolittle (WSH, 29% Yahoo ownership)
Hector Neris (PHI, 39% Yahoo ownership)
Brett Cecil (STL, 12% Yahoo ownership)
Sam Dyson (SF, 48% Yahoo ownership)
Alex Claudio (TEX, 22% Yahoo ownership)
Anthony Swarzak (CWS, 11% Yahoo ownership)
Trevor Rosenthal (STL, 35% Yahoo ownership)
Ryan Madson (WSH, 56% Yahoo ownership)
Matt Bush (TEX, 47% Yahoo ownership)
Archie Bradley (ARI, 33% Yahoo ownership)
Tyler Clippard (CWS, 5% Yahoo ownership)
Cam Bedrosian (LAA, 37% Yahoo ownership)
Keone Kela (TEX, 15% Yahoo ownership)
Arodys Vizcaino (ATL, 19% Yahoo ownership)
David Phelps (MIA, 12% Yahoo ownership)
Brad Hand (SD, 26% Yahoo ownership)
Pat Neshek (PHI, 21% Yahoo ownership)
Hunter Strickland (SF, 5% Yahoo ownership)
Joakim Soria (KC, 7% Yahoo ownership)
And that's a wrap for the Midseason Closer Depth Chart. Be sure to scour the waiver wire for all these relievers and check back every Wednesday for the latest updates regarding the closer jobs around the league. Until we meet again, keep your eyes open and your nose to the ground.
To contact me with any questions or general fantasy baseball discussion, please email me at [email protected] or tweet me ‪@AJGamballer‪.