Player Stock Ticker
Fantasy Baseball Waiver Wire Adds Week 4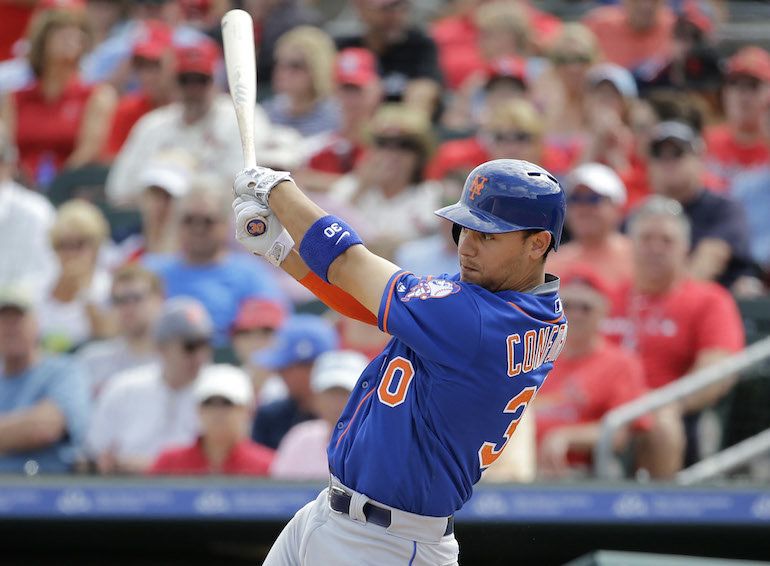 Hello everybody, welcome back for week 4 of Waiver Wire Adds. At this point in the season you can start to make some moves with a more confident base of knowledge on where your players are at. Studs should still not be dropped because they are the players you built around and you have to give them a chance to come around if they started slow. However, for players that you took over the second half of your draft based on upside, this may be the time to start dropping the under performers and picking up the hot hand. Just don't forget to keep an eye on the guys you drafted and be ready to pick them back up if they start doing what you expected (if you drop my man crush Keon Broxton right now I can't blame you, but be ready to jump back on him as soon as he heats up).
Three for now
Brad Brach, RP, Baltimore Orioles (63% owned on Yahoo)
Brad Brach is the interim closer in Baltimore until Zach Britton comes back, which as of right now, is an unknown timetable. Brach is owned in most places but if for some reason your league falls under the 37% where Brach is still out there – run to the waiver and get him now. He already has 3 saves and doesn't look to be slowing down!
Michael Conforto, OF/1B, New York Mets (23% owned on Yahoo)
Michael Conforto was a very popular pick going into the year by many "experts". The skills are there for Conforto to hit for a decent average and pound quite a few home runs but the biggest concern for him has been playing time. Now the Mets are in a position where Lucas Duda and Wilmer Flores both hit the DL and Yoenis Cespedes has a hurting hamstring and Curtis Granderson has been ice cold. All of these situations work perfectly in getting Conforto at bats and if he keeps hitting as well as he has to start the season (.345 average with 3 home runs), Conforto could run away with a full time job and produce very well for fantasy owners.
Tampa Bay Rays Outfield
I'm suggesting any and all of the Tampa Bay Rays outfield, as all of them are criminally under-owned based on their current production. My favorite is Corey Dickerson (43% owned on Yahoo). He was a huge up and coming talent in Colorado but obviously the outlook dampened a bit going from Colorado to Tampa. Last year he put up decent numbers with an awful average (which was his strong suit previously). So far this year, Dickerson has 4 home runs and is batting .317. He has the talent to help in HR, RBI and batting average and makes for a great 3rd or 4th outfielder on any fantasy team.
Kevin Kiermaier (34% owned on Yahoo) is another fantasy darling of many "experts". Kiermaier is capable of putting up 15 home runs and 20+ stolen bases. So far this season he has 1 HR and 4 SB with a .294 average. He swings and misses a lot so don't expect the average to last but the power and speed combo certainly should.
Steven Souza Jr. (50% owned on Yahoo) is my least favorite of the three outfielders. Much like Kiermaier he offers an intriguing speed and power combo and already has 3 home runs this year. The big issue with Souza is that he is very capable of having a batting average south of .220. He is currently hitting .343 but that is a small sample anomaly and not indicative of who Souza really is. Still, while he's hitting well, there's no harm in riding the wave, just be ready to drop his ass as soon as he reverts to his usual whiffing habits.
Three for later
Austin Meadows, OF, Pittsburgh Pirates (8% owned on Yahoo)
I mentioned Austin Meadows briefly here when discussing the fantasy impact of Starling Marte's suspension. I do not remotely doubt the talent with Meadows as he is among the most major league ready talents in the minors. Meadows offers a solid blend of mid level power and mid level speed with a decent batting average. Basically, Meadows should be a 5 category contributor when he makes it to the bigs and I definitely support picking him up if you have the room to do so. That being said, I do not expect the Pirates to pull the trigger on Meadows call up until late May or early June (in a best case scenario) because of service time considerations. Once he comes up, I think he'll be up for good and play every day but as Tom Petty would say the waiting is the hardest part.
Archie Bradley, RP, Arizona Diamondbacks (7% owned on Yahoo)
Archie Bradley was a highly touted pitching prospect as recently as… well, as recently as this Spring Training. Bradley may still end up in the rotation at some point but he appears to have really taken to a role similar to that of Andrew Miller and Dellin Betances out of the Arizona bullpen. He can pitch multiple innings and brings the hot fire to strike tons of batters out. Additionally, he has the benefit of pitching in Arizona where the current closer, Fernando Rodney, is older than hell and is known to suck harder than the whore from Full Metal Jacket. It wouldn't at all be surprising if Bradley could find himself earning saves and going from an Andrew Miller type player to a Kenley Jansen type player, either way, you'll love him long time.
Franklin Barreto, SS, Oakland Athletics (2% owned on Yahoo)
Franklin Barreto is the AL version of Austin Meadows. He's a guy that I love for his 5 tool possibilities (although with Barreto it's probably a bit more speed than the power initially) but is hampered by the dreaded service time clock. This dude is ready to play now as evidenced by hitting over .400 this spring. His one road block was Marcus Semien who went down with a wrist injury and is already on the 60 day DL. Semien won't be back for quite a while and if the A's were a contending team I have no doubt that Barreto would already be up and cruising. However, the A's will not be a contending team and as such, we have to wait for Barreto. Massive talent here – as soon as he gets the call, do yourself the favor of grabbing him up (you may get Francisco Lindor type production for cheap).
That's it for this week my friends. Want to join me in complaining about how badly the service time clock sucks? Want to talk about how great Full Metal Jacket was? Want to agree, disagree or really say anything at all? Don't be afraid to post down below!