Player Stock Ticker
The Rotos 2016: Top Individual Fantasy Football Performance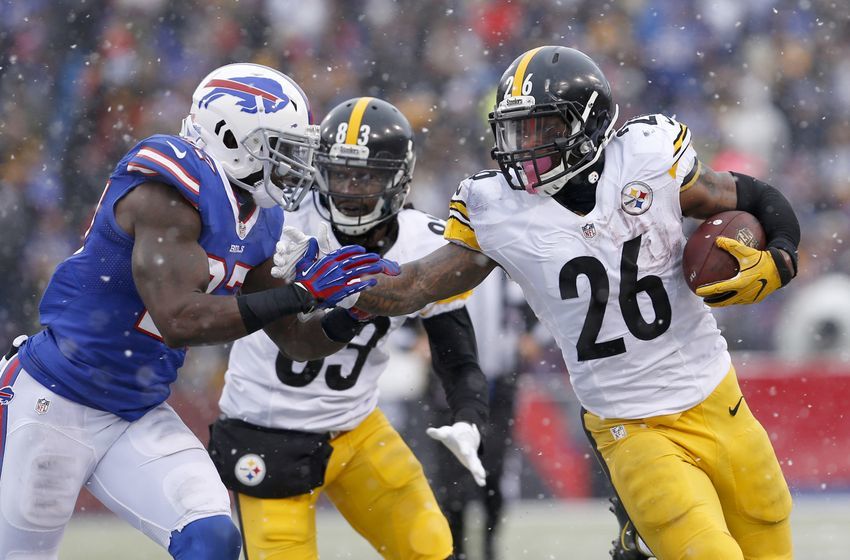 The Nobel Prize. Academy Awards. Pulitzers, ESPYs, and Golden Globes. While prestigious in their own rights, these honors pale in comparison to The Rotos.  In our first ever Rotos Award Show, the distinguished "Big Dick" prizes will be awarded to players with the most glorious performances in 2016, while the dreaded "Tiny Puds" will disgrace the season's most dubious players. Grab the popcorn, place your bets, and settle in for a week of recapping the highs and lows from a wild fantasy season. 
Top Individual Fantasy Football Performance
There were many incredible individual performances in 2016 from the big dicked players such as David Johnson and Julio Jones, to the little guys such as Adam Thielen and Marvin Jones Jr. With so many great performances to choose from, we thought it would be best to give a boost for timing of when the game occurred (Weeks 14-16) and another boost for ownership percentage. Sorry Adam Thielen, you put up 44.60 points during Week 16, but if you weren't started by many, did it really happen? So sit back and reminsce as you read about the individual perfomances that won you a week or a title, or unfortunately ruined your week.
2016 Nominees
Julio Jones, Week 4 vs Carolina Panthers, 48.00 PPR points
Julio Jones put up the best wide receiver performance of the season and the best in a long, long time in his Week 4 clash against the reigning NFC champions. Jones and Matt Ryan were on point all day, as Jones registered 12 receptions on 15 targets for 300 yards and a touchdown. Jones took advantage of Carolina's porous secondary and made them his bitch. Ryan and Jones were a top fantasy duos in the league, with Ryan finishing with the second most fantasy points at his position and Jones finishing 6th (missing a couple of games due to injury) at his position.
Odell Beckham Jr., Week 6 vs Baltimore Ravens, 40.20 PPR points
Through five weeks, Odell Beckham Jr., was bordering fantasy bust territory — then he played the Ravens. Beckham responded to his critics with a 222 yard and 2 touchdown performance on 8 receptions and he also had makeup sex with the kicking net. Beckham took one of his uncoverable slant patterns about 80 yards and showed off his elite athleticism throughout the day, en route to 40.20 PPR points.
Ezekiel Elliott., Week 10 vs Pittsburgh Steelers, 40.90 PPR points
In what was one of the better fantasy-related games of the season, Ezekiel Elliott and Dak Prescott out-dueled Le'Veon Bell, Ben Roethlisgerger and Antonio Brown for a big-time 35-30 victory. Zeke was insanely clutch for the Cowboys, totalling 209 total yards and 3 touchdowns, earning 40.90 PPR points for his owners. He dominated the fourth quarter with multiple heart pounding plays, which turned an average fantasy day into one of the best performances of the season.
Le'Veon Bell, Week 14 vs Buffalo Bills, 51.80 PPR points
The highest scoring PPR total of the season came at a great time for Le'Veon Bell owners, or the worst time if you played him in the first round of the fantasy football playoffs. When watching RedZone during Week 14, it seemed like every time the game flipped to the snowy Bills-Steelers gme, No. 26 was finding paydirt. Bell tore up Rex and Rob Ryan's defense —  and most likely got them fired — by rushing for 236 yards and 3 touchdowns on 38 (!) carries. He also added 62 yards and 4 receptions to his total. With a performance like that, Bell proved that he is the potential 2017 No. 1 pick.
Aaron Rodgers, Week 16 vs Minnesota Vikings, 37.18 PPR points
It's all about timing. After struggling during the first half of the 2016 season, Aaron Rodgers shut up the critics and made his fantasy owners very happy throughout the second half of the season. Rodgers saved his best performance for fantasy football championship week, when he lit up the crumbling Vikings defense to the tune of 4 touchdowns and 347 yards through the air, while adding another score on the ground. If you were a Rodgers owner, there was a good chance that you took home the hardware.
And the award goes to…
After missing the first four games of the season, Le'Veon Bell put down the bong and took home his first career Roto Award.
Acceptance Speech
(The spotlight shines on Bell, who has yet to move from his seat after his named was called over 30 seconds ago)
*Patriots running back and former teammate LeGarrette Blount elbows Bell, who's mowing down on a bag of popcorn*
"Suh dudes. I would like to thank the bros at Roto Street Journal and the academy for my first of many Rotos. As most of ya'll can see, I'm the best running back and fantasy back in the league when I'm on the field. I knew when I saw the fat ass Ryan bros on the opposite sideline, I would be in for a big day — and boy was I right. All I remember is that it was snowing — a lot — and I couldn't be tackled. The defenders looked like they were in slow motion and I continued to somehow find the end zone.
Anyways, I hope the Steelers pay me my money, because they're chill as fuck and give me the freedom to do whatever I wanna do off the field. Hopefully I don't get drug tested this offseason, because I plan on being the first overall pick in 2017 and I plan on taking home a bunch of Rotos next season. Peace."
Way-too-early 2017 Winner: David Johnson feasts on the lowly 49ers rush defense to the tune of 55.40 PPR points during a typical Thursday night snoozefest.